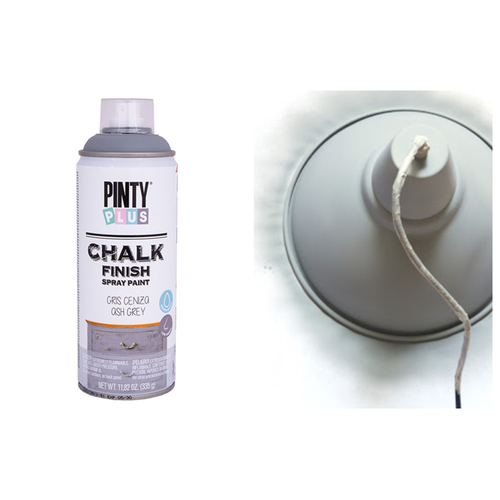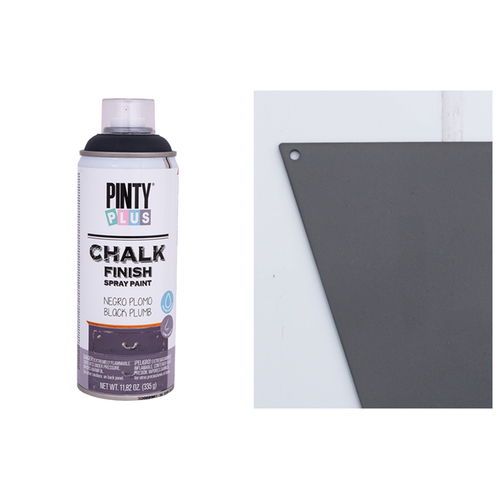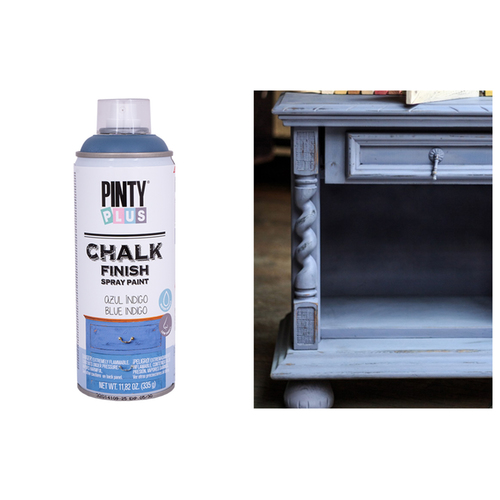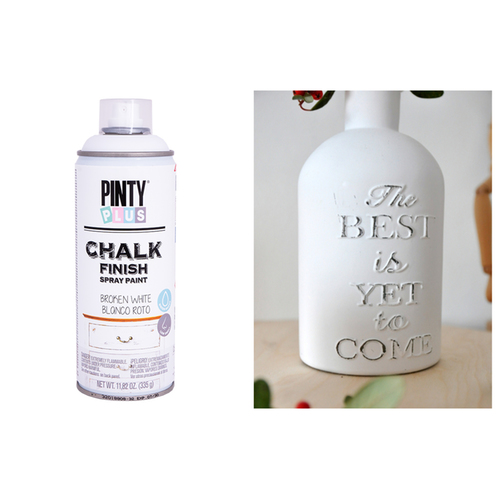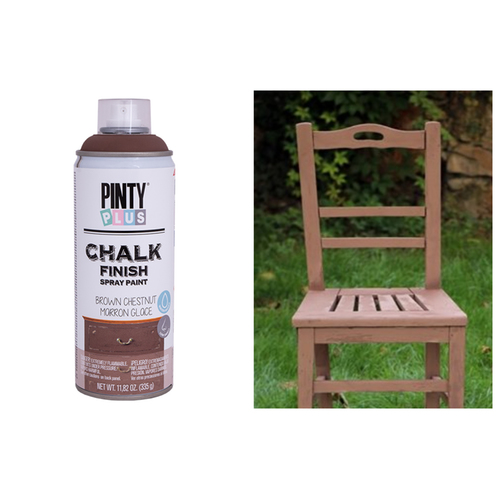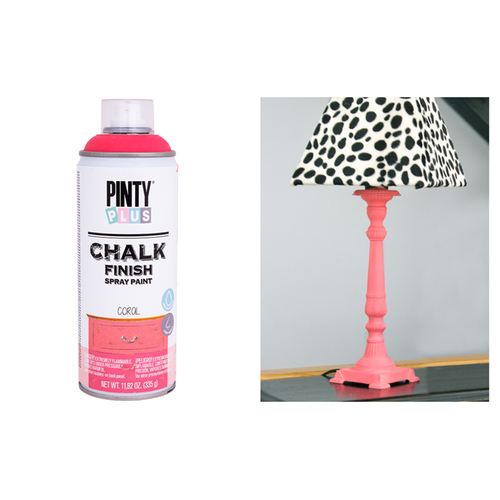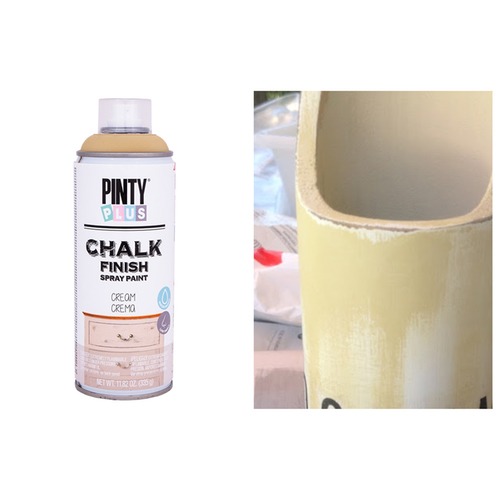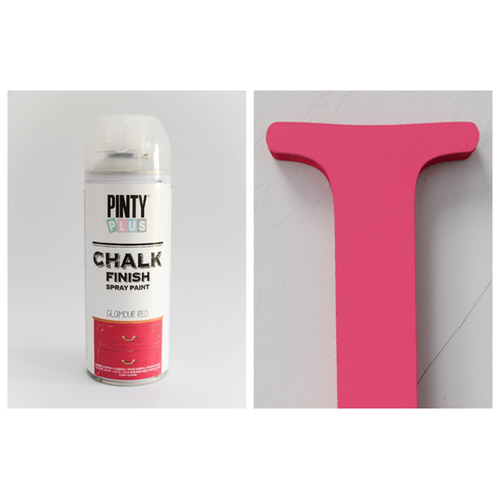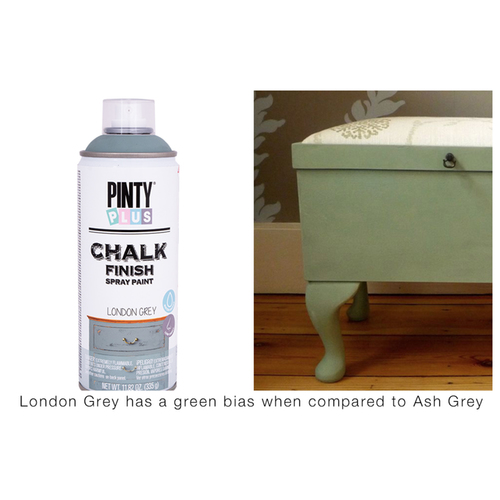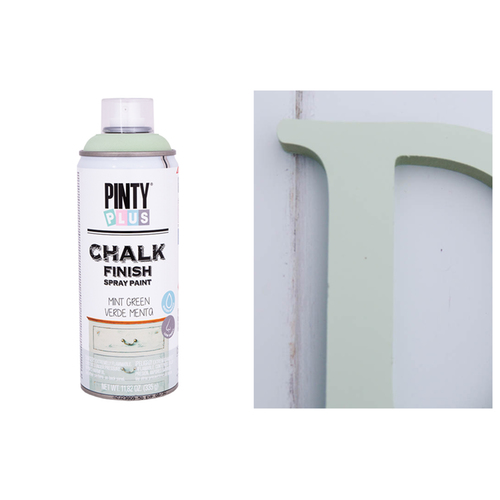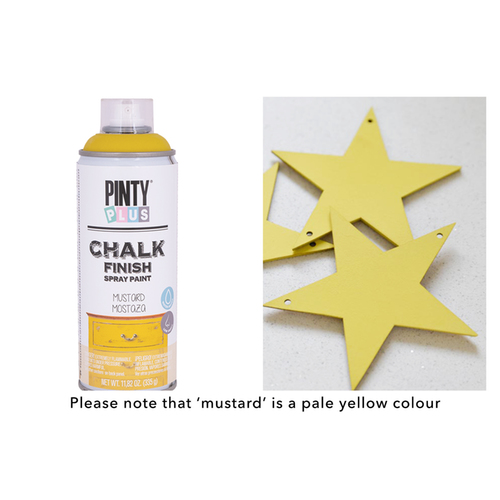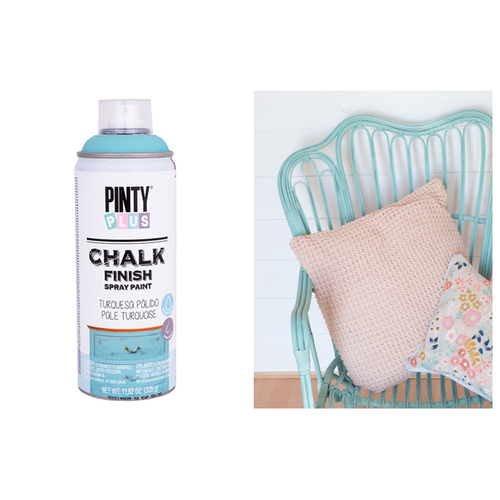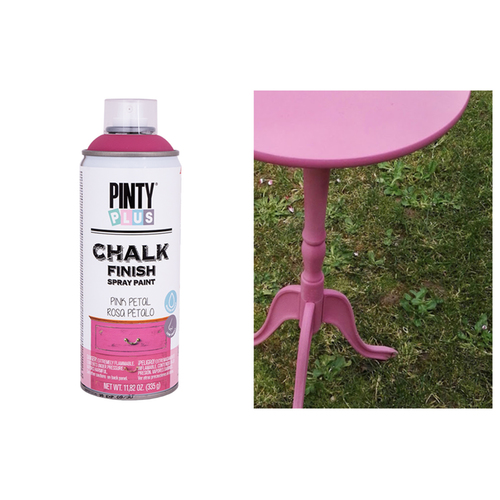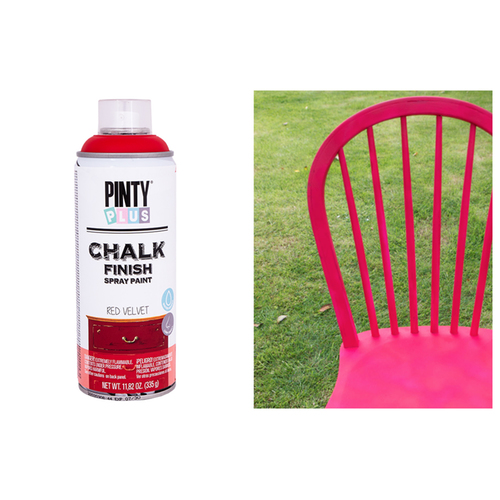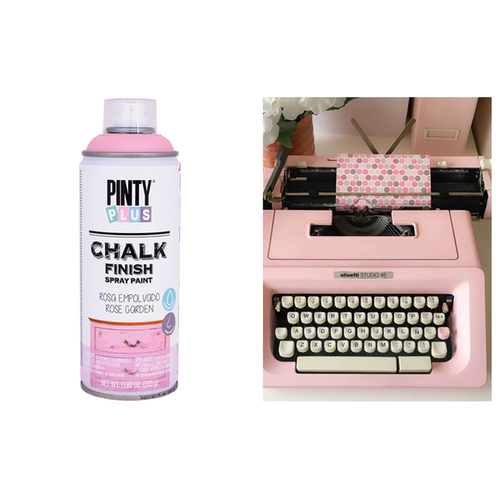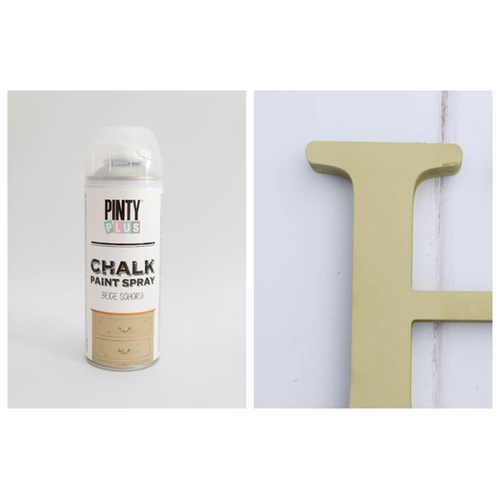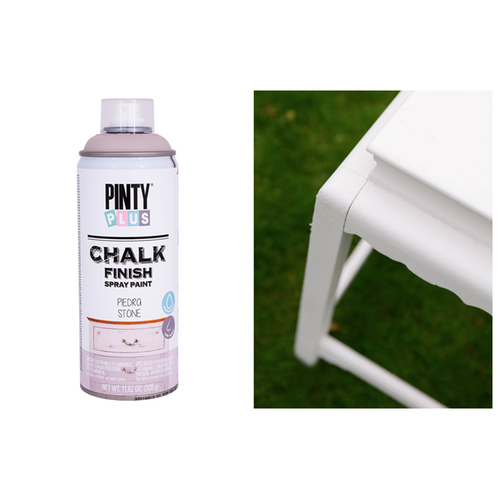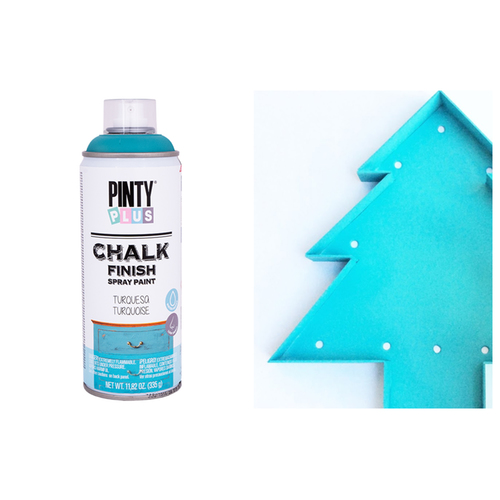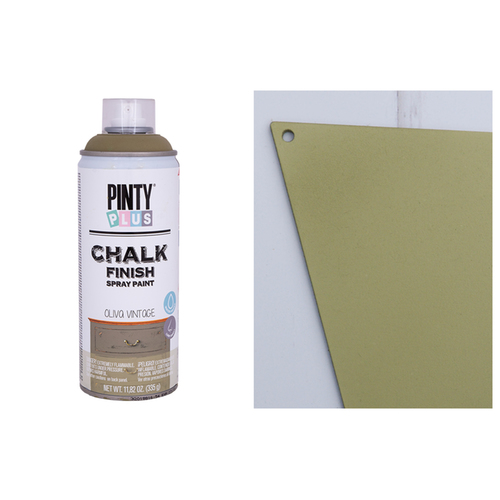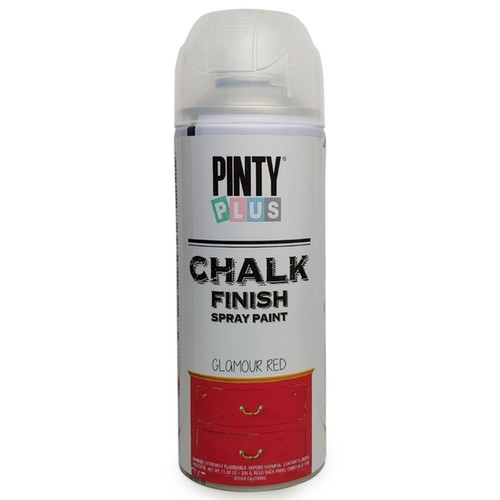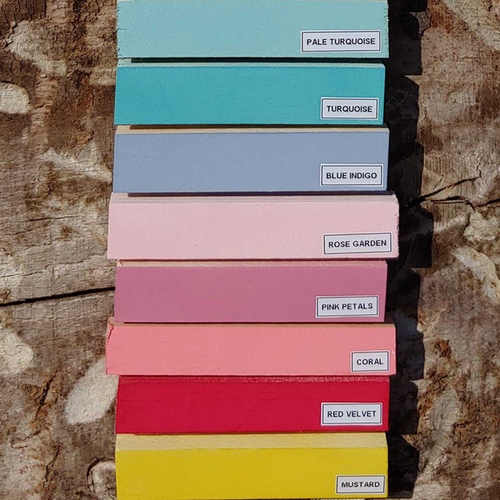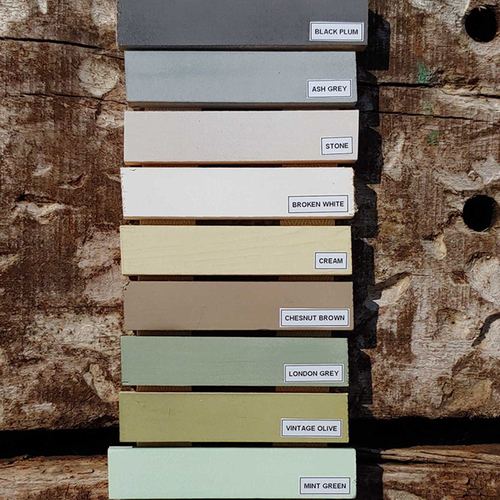 Pintyplus - Chalk Spray Paint - 400ml
In stock — Product Code: 1016
£10.99
Buy 3 or more for only £9.99 each
Buy 6 or more for only £8.99 each
Buy 12 or more for only £8.50 each
Buy 72 or more for only £7.99 each

All prices include VAT & UK mainland delivery

Adding...
PINTY PLUS - CHALK PAINT SPRAY
Why brush on chalk paint when you can spray? Here is the solution with the easiest application you could wish for - the first Chalk spray paint!
Ever wondered how to get that lovely chalky finish on your furniture and other interior decorative items?
It provides an ultra-matt finish with a velvety appearance to give you the softened, vintage touch you desire.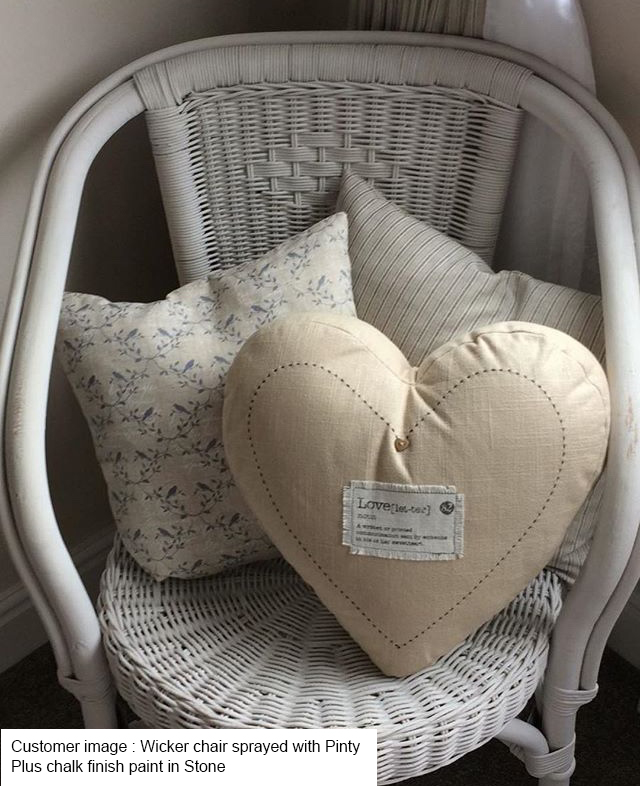 This fast drying, water-based formulation is environmentally friendly and offers great coverage on many surfaces.
Available in 19 beautiful colours, there is sure to be the perfect shade to compliment your interior.
If you wish to apply a varnish then we recommend the clear matt Pinty Plus Matt varnish for chalk paint
Applications:
wood
wicker
melamine
canvas
metal
plastic
cardboard
glass
Polystyrene (as it does not contain aggressive solvents, it does not attack the expanded polystyrene).
* Please note the London Grey has a green bias when compared to the Ash Grey and Mustard is a pale shade of yellow. To get a clearer impression of the colour, you can see examples of items sprayed with mustard here
Painting a wicker chair?
If you are planning to paint a wicker or Lloyd Loom chair, we have a blog post about it which will give you some advice on technique and quantities, read it here
Have you tried Pintyplus Home?
If you can't find the colour you want in chalk paint, click the image below to view our range of Home colours with a very similar matt finish.

Technical characteristics:
Coverage: 400ml = 2 m2
Drying: surface 20 minutes, a total of 1 hour.
Repainted: with the same paint after 1 hour or a different paint after 24 hours.
How to apply:
1. Please ensure that the surface is clean, dry and free of any contaminants before application. Shake the can vigorously for 1 minute.
2. Spray from a distance of 25-30 cm, applying thin and quick layers, first horizontally and then vertically. It is advisable to spray two thin layers instead of one thick layer in order to obtain uniform coverage and avoid paint runs.
3. Once the operation is completed invert the can and push the nozzle until only gas comes out in order to avoid blockage of the nozzle. Do not use on devices connected to the power grid and store in ventilated areas.
Tips:
In order to achieve a smooth finish surface, it is recommended to apply several thin layers, letting them dry and sanding them lightly until you obtain the desired texture.
If you would like to protect the surface with a varnish, we would recommend the water-based varnish, either from our PINTYPLUS AQUA or PINTYPLUS ART & CRAFT range.
When applied on plastic surfaces, we recommend to add a layer of our plastic primer PINTYPLUS- TECH in order to obtain the best finish.
It can be washed with soap and water within the first 15 minutes.
Safety data sheet