Illuminated pumpkins, bat silhouettes and cobwebs! Halloween has become a global event with its own colour identity and every year the decorations become a little more extravagant and a little more playful. Anyone who has been watching The Great British Bake Off this year will have seen the fun Helena had introducing a little Gothic vibe into decor. In the video below we show you how you can transform an ordinary pet shop purchase into a piece of ghoulish festive decor using some of our spray paints.
The origin of Halloween celebrations
The word Halloween is a contraction of All Hallos Eve, in other words the day before All Saints Day. In days gone past it was believed that the spirits of the dead returned to the world of the living on this day and candles were placed in windows to guide them home.
Today's celebrations are a little more light-hearted with the custom of fancy dress, trick or treating and decorating houses. Pintyplus spray paints can be the perfect accompliment to your Halloween decorating bringing colour and individuality to your home.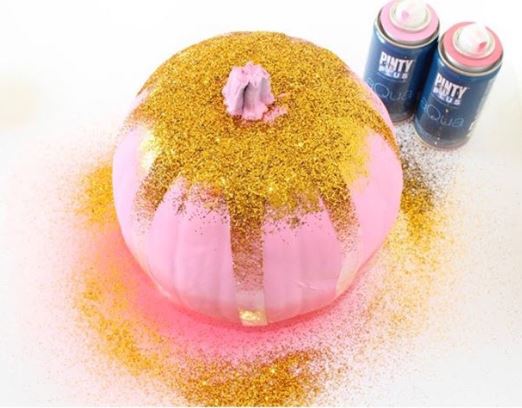 Spray paint colours for Halloween
YELLOW : Use Daffodil Yellow (RAL 1007) from our Pintyplus Evolution range to inject some joy and fun into the objects you decorate at this most terrifying time of the year. With this colour you will symbolise optimism against fear.
ORANGE : Orange is the colour of craved pumpkins, no one shade sums up this festival better than orange. Use Traffic Orange (RAL 2009) from our Basic range to transform your decorations into this sunny shade.
PURPLE : A colour associated with spirituality, mediattion and intuition. It is the colour of twilight the transition between night and day. Using aQua 2017's Lavender Violet, part of our range of craft paints, you can bring purple to your Halloween decor
BLACK : The colour of the night, the shade of darkness. Black Plum from our spray chalk paint range will held you embrace the night and distinguish your decor.