For the last few years our best-selling line has been Pintyplus spray chalk paint, but last year a new range of paints was added to the Pintyplus family. Home looks similar to Chalk but hich is right for your project and what are their differences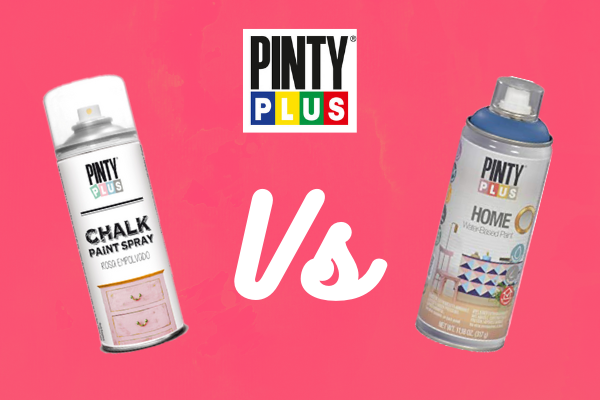 Colours
• Pintyplus Chalk is available in 20 colours, although these include neutrals, the bulk of the chalk colours are brighter and include turquoises, pinks, peach and green
• Pintyplus Home is available in 21 colours, and they are noticeably more muted than the chalk options as Home is specifically designed for interiors
Composition
Both Chalk & Home are matte finish water-based paints which means they are kind to the environment and are low odour. Both allow you to wash off the paint with soap and water in the first 15 minutes after application
Coverage
Chalk paint covers 2m², Home has coverage of 3m², although this is mainly due to the different nozzle designs which allow smaller objects to be painted with more precision and less overspill.
Finishes
To point out the obvious, there is a subtle difference in finish between the two paints. Chalk has a "chalky" appearance whilst Home, although still a matte paint is less rustic in its finish. To complete your project Home can be finished with a matte water-based varnish, whilst Chalk offers the option of a matte varnish or a spray wax.
The differences
Home is more versatile as it has been designed to be sold with a set of interchangeable nozzles, allowing you to spray small, medium, or large objects with a choice of nozzle optimised for the job
Chalk has a slightly quicker drying time versus Home, the former is touch dry in 20 minutes versus 30 minutes for Home
Make a personal choice of colour and finish from the two ranges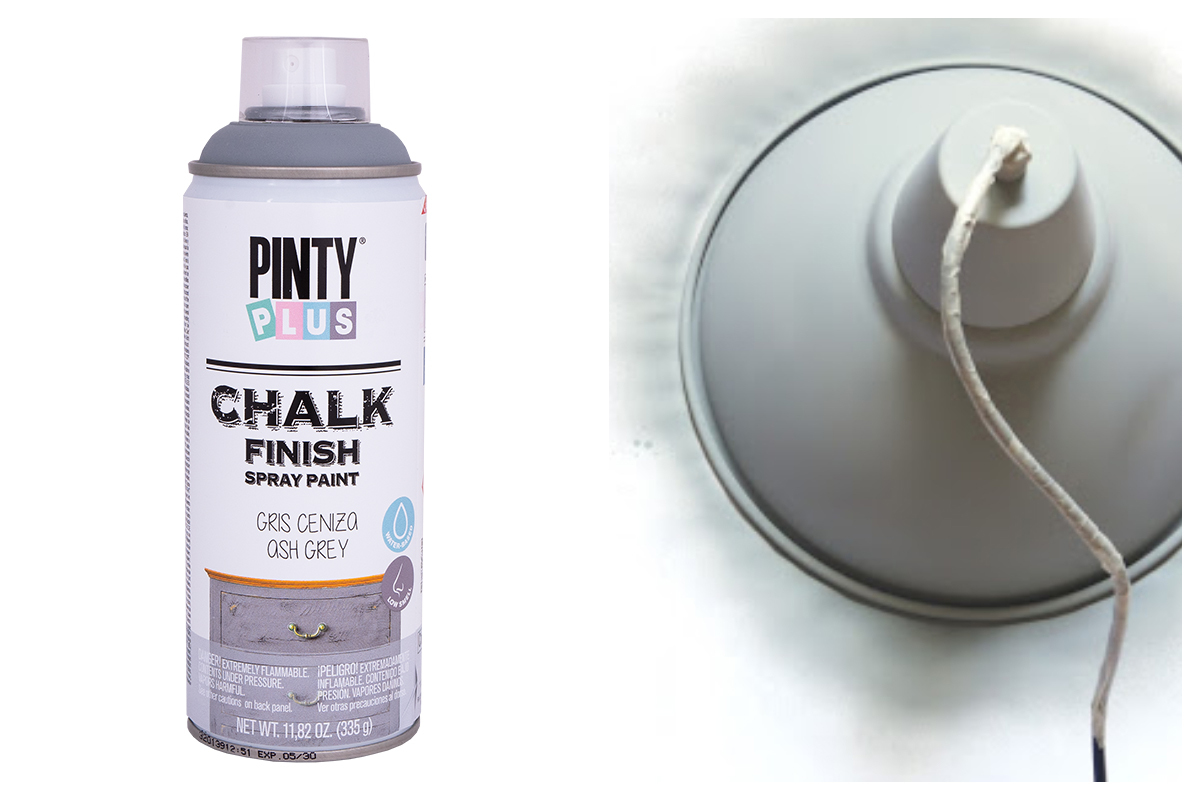 Pintyplus - Chalk Spray Paint - 400ml
CHALK PAINT in an aerosol. Gives an ultra matt finish in a choice of superb colours. Perfect on any surface!
£10.99
View product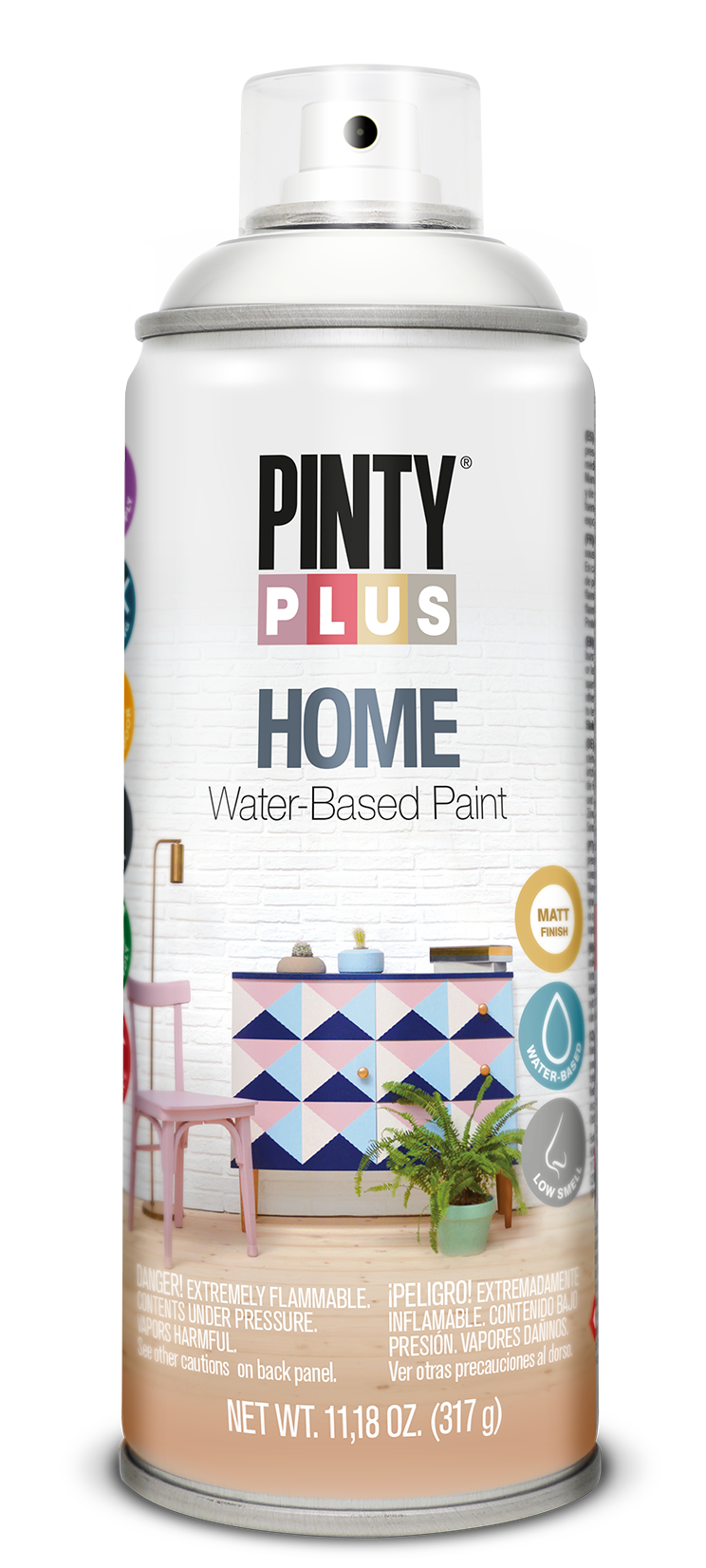 Pintyplus - Home Spray Paint - 400ml
£10.99
View product