Have you discovered the Pintyplus Art range which includes our ever-popular spray Gesso ? This selection of specially designed aerosols for arts and crafts are versatile and easy to use.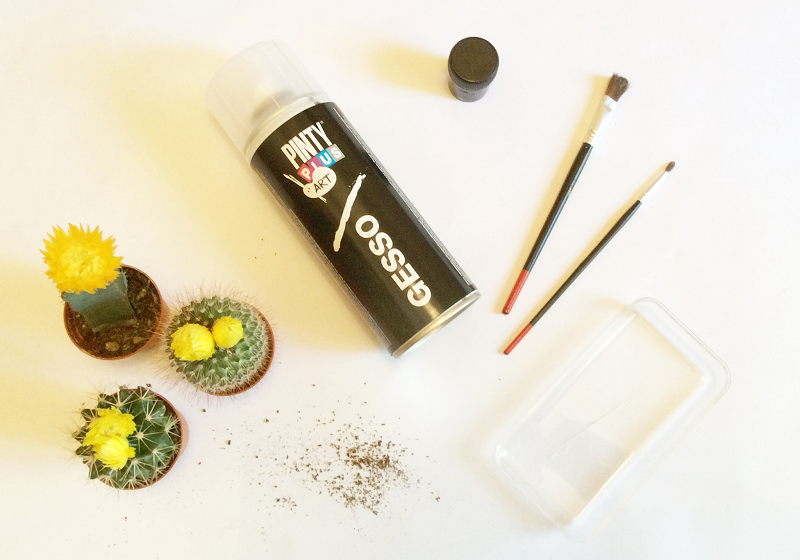 The Art range, like all of our Pintyplus products, is designed and produced in Spain by Novasol Spray, who are well known across Europe for their high quality and extremely popular spray paints.
As many artists and crafters will know, gesso is a versatile primer made from glue, chalk and white pigment which is used to seal surfaces before applying paint. It is particularly used by acrylic, oil and mixed media artists and helps create a smooth surface that doesn't absorb too much paint.
The thing that makes the Pintyplus Gesso special, is that it comes in a spray can. An aerosol application has many advantages including the fact it gives a uniform coverage, is quick to dry and is one less paint brush to wash up!
We've recently produced a video to showcase one of the range's best-sellers, spray Gesso which you can watch below…
Find out more about Gesso in these blog posts…
Why use Gesso?
Using spray Gesso as a primer on cement
Using Gesso as a primer with chalk paint
Achieving the crackle effect with spray paint using Gesso
&nbsp


Pintyplus - Art - Gesso Primer - 400ml
Prepare papier-mâché, cardboard and wood to paint with any paint
£13.50
View product