Using spray paint can be creatively rewarding and give a really professional finish to your project. Spraying rather than brushing also helps to give a uniform finish and get the paint into places that a brush just couldn't reach, but as with most things there is a right way of doing it and a wrong way. In this post we share our tips for getting the best spray paint finish.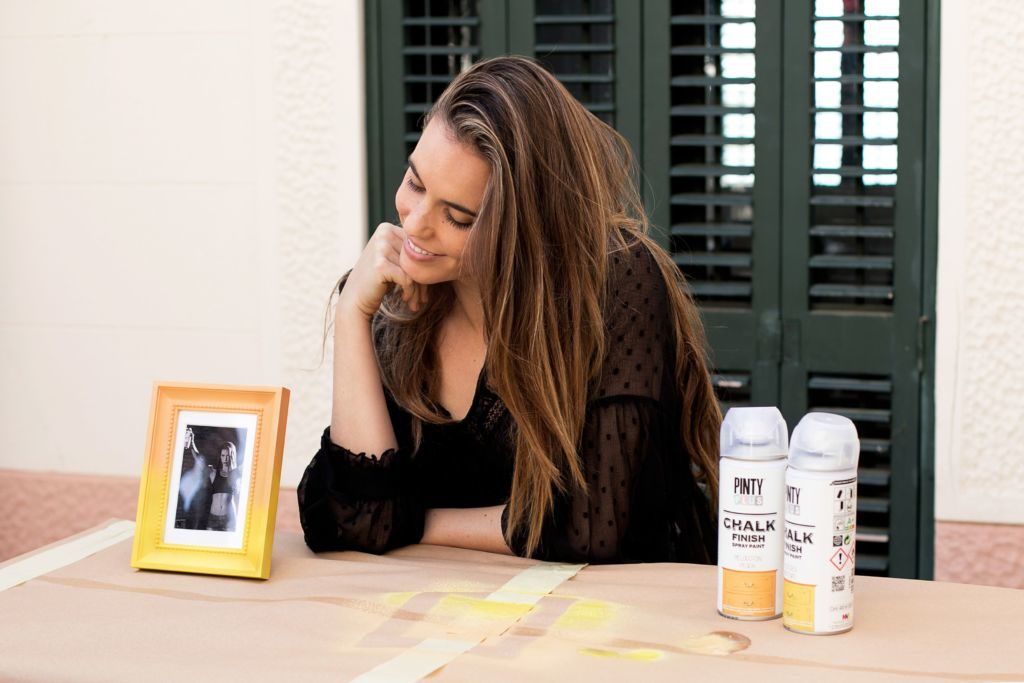 Choose the right paint to suit your project
The Pintyplus product range is extensive. This is because there is a wide variety of surfaces to apply the products to and different paints have qualities that suit different applications. If you are unsure which is the best paint for your project, feel free to consult our friendly team in the office and ask their advice. You can also read through the posts on our blog to see how different aerosols have been used for different projects. As an example of how diverse our paints are, in the Pintyplus tech range, we have both a paint made specifically for radiators and one made specifically for car wheels.  Whatever you are planning on painting we are sure to have something that is right for it
Pay attention to the instructions
On all cans of Pintyplus paint there are instructions about how to apply it to achieve best results. The instructions detail spraying distance, drying time, recommended nmber of coats and even if there are any restrictions on ambient temperatures. As general guidance though, we suggest you spray 25-30cm from the surface keeping your hand moving across the surface so you can apply light mist coats.
You'll also find details of how to clean up after you have used our paints, for instance, if you have any overspill with our aQua paints you can simply wipe the surface clean as the paint is water-based and easy to remove before it's dried.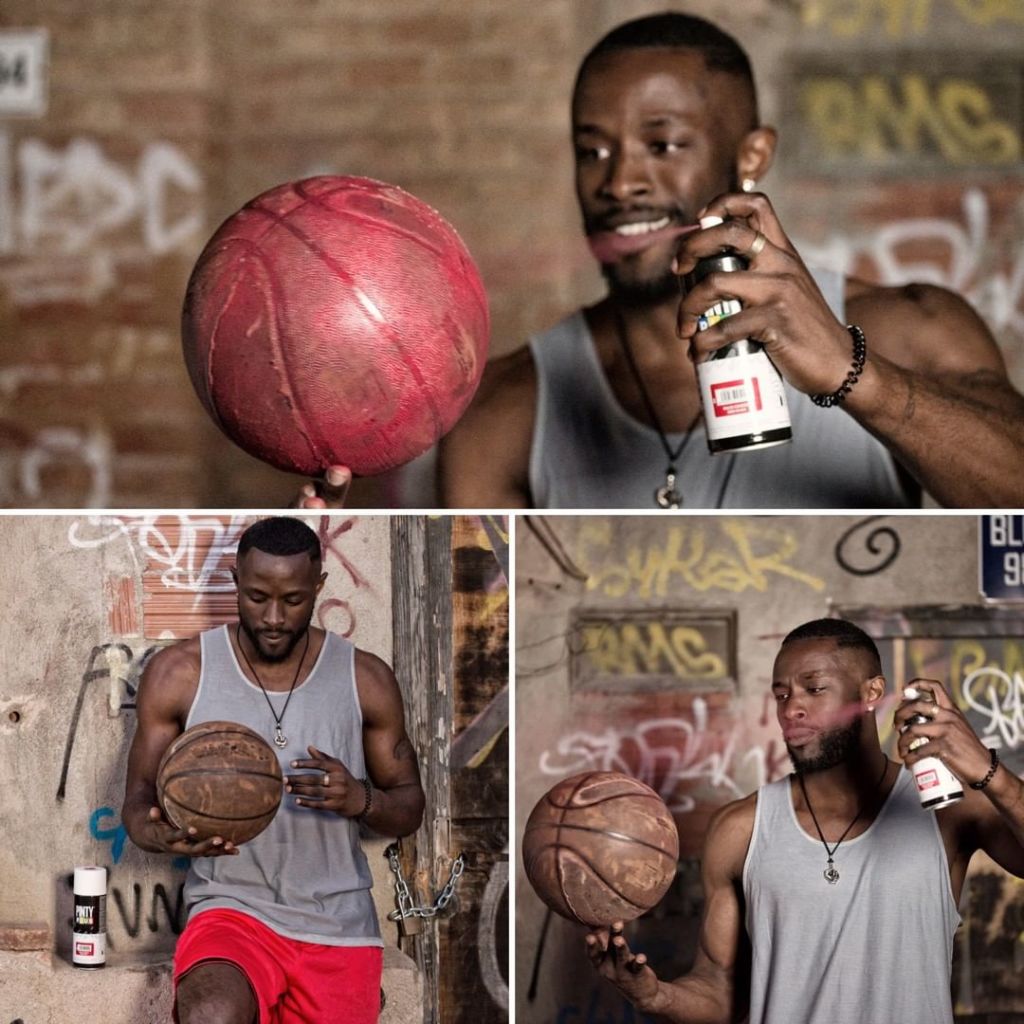 Prepare the surface to be painted before you start
Before you start it is essential to prepare the surface of what you are painting. Begin by ensuring it is clean. Sometimes all things will need is a light wipe over with a cloth, but at other times you'll need alcohol or sandpaper to remove dirt or rust from the surface. Cleaning does two things, firstly it ensures there are no lumps and bumps (or even cobwebs!) which might give an uneven finish and secondly it removes containments from the surface which may interfere with the paint bonding.
Also consider whether you will need a spray primer. As a general guide, porous surfaces usually don't require a primer, and non-porous ones do. Pintyplus have a number of different primers suitable for applications on metal, plastic, glass, melamine and formica.
Where to paint
We suggest that you apply in a ventilated area. This can be a garden, patio or simply a room with doors or windows open. If applying in these circumstances is problematic, consider using Pintyplus aQua which is water-based and was formulated specifically for using inside or in places with poor ventilation.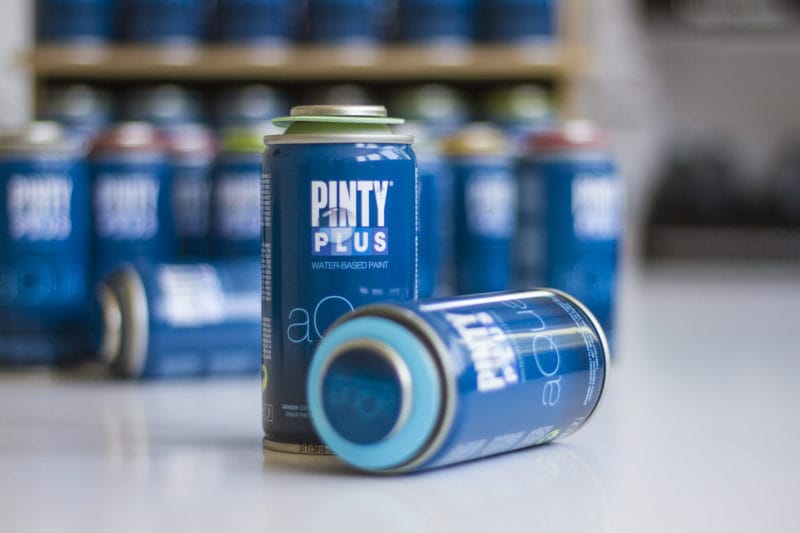 Protect the area you are painting on
It's much easier to paint if you can protect the surface you are painting on. Use a dust sheet, newspaper or cut up an old box.
Use a spray gun attachment
These simple plastic attachments make spray painting so much easier. Once you've tried one you'll never want to go back! It's a very simple mechanism that doesn't require cleaning after use, but allows you to spray by using the trigger mechanism with your and rather than pressing down continuously with your finger which can become a little tiring. It also gives you more control over the pressure you deliver on to the nozzle.
Shake before using
The contents of a paint can settle in the same way they do in a tin of paint, the only difference is we aren't immediately confronted by a visual reminder when we take the lid off. To ensure all the pigment in our aerosols is evenly distributed, we advise that you shake the can vigorously for about a minute. You'll hear the sound of the mixing balls moving inside helping mix the paint.
Do not just the first spray
To ensure you get a uniform spray, use a piece of card to spray a small amount of paint on to at the beginning and then spray your project.
Position the can correctly
Ideally, use the can when it is upright, it's ok to tilt it slightly, but if you invert the can or use it at too much of an angle you risk getting air in the nozzle which can interrupt the flow of paint. Spray smoothly, passing your hand across the surface front left to right and up and down.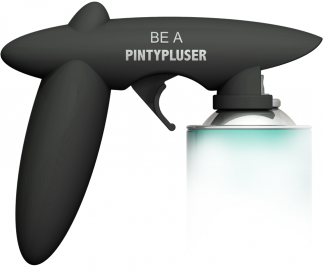 709 - Pintyplus - Gun For Spray Paints
£17.99
View product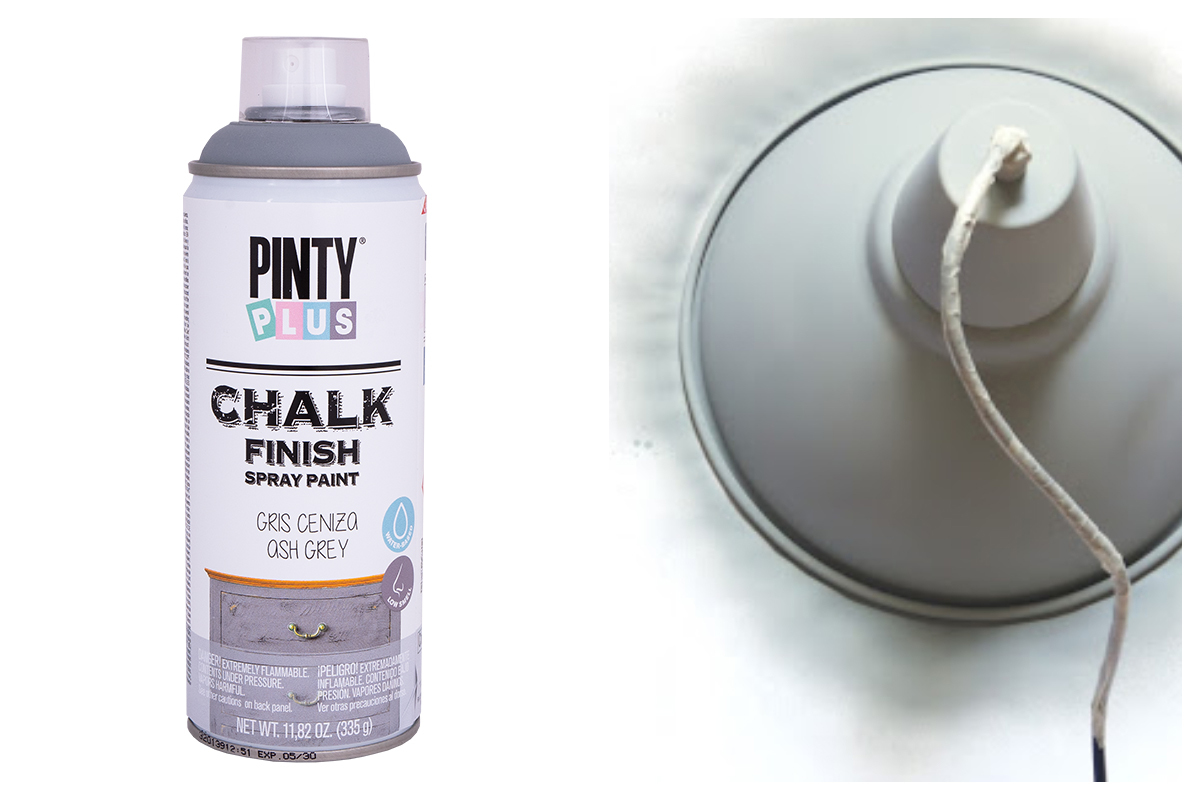 Pintyplus - Chalk Spray Paint - 400ml
CHALK PAINT in an aerosol. Gives an ultra matt finish in a choice of superb colours. Perfect on any surface!
£10.99
View product

Pintyplus - aQua - Gloss - 400ml (520cc)
GLOSS finish water based. Respectful of the environment. RAL colors.
£11.00
View product