In this post we'll be showing you how to use our PintyPlus tile style stencils combined with our chalk paint and metal primer to create a low cost rustic Mediterranean style coat rack quickly and easily. This tutorial also shows you how to use texture paste to give your stencils a 3D appearance.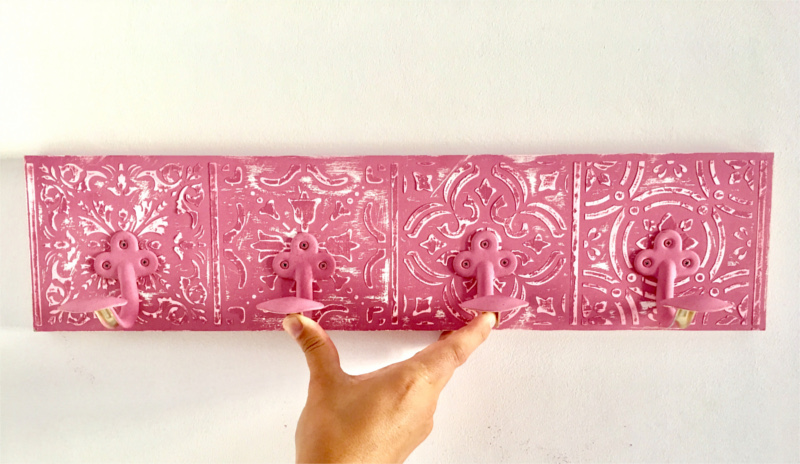 Materials
For this project you will need the following…
Glue
Metal coat hooks & wooden board
Screws
Texture paste
Step by step guide to create your own stencilled coat rack
1º.- Prepare the surface
The first thing we will do is clean our surfaces well, so that they are free of dust or any other dirt. Paint does not hold well on dusty surfaces and a dirty surface can result in bumps in the finish
2º.- Removable adhesive and Stencil Pintyplus
Next apply the Pintyplus removable spray adhesive to our stencil, we will let it rest a few minutes and then we will place it on our wooden board. Then, we apply texture paste with a splatula to help define the shapes of the stencil pattern.
3º.- Painting
Wait until the texture paste has dried fully and then apply Pintyplus chalk finish spray paint in your choice of colour. For this project we have chosen Rose Petals, but we have 18 other colour options available.  Be careful to let the paste dry properly otherwise when you use sandpaper to distress it you may find it removes the relief effect entirely.
4º.- Sanding
Once the chalk paint has dried fully, we use finegrain sandpaper to distress the finish and give it an antique effect. If you prefer your paint with a perfect finish you can skip this step.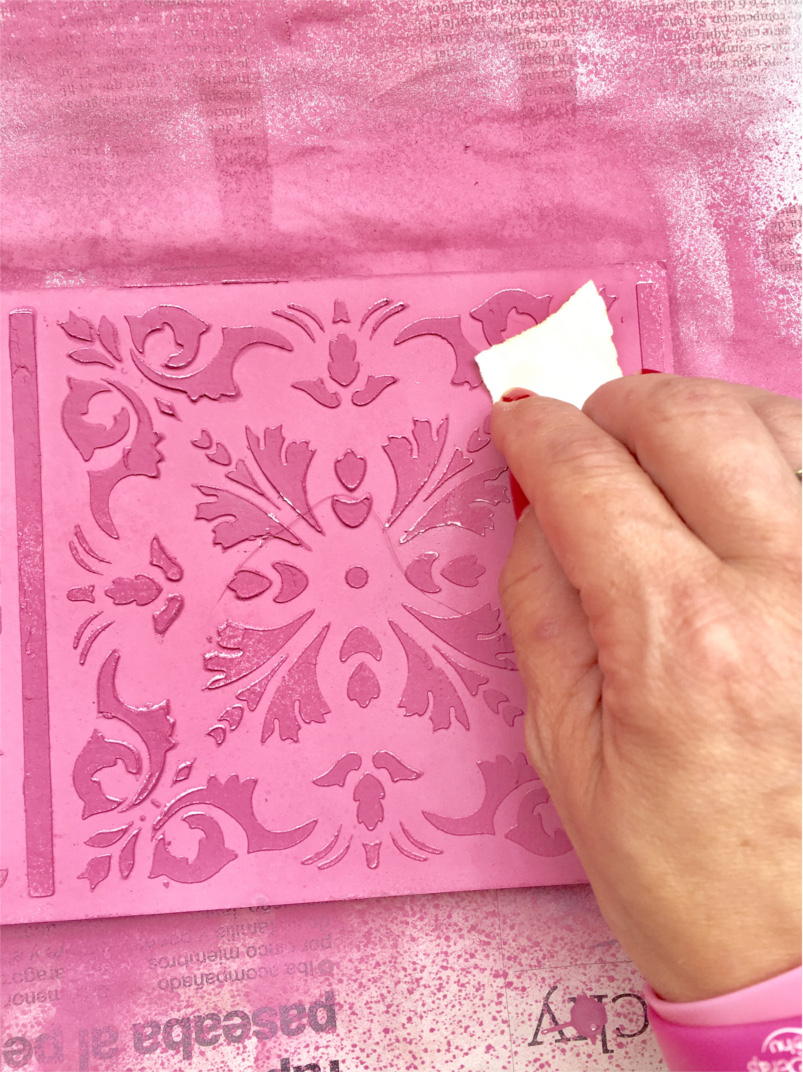 5º.- Prime the metal and paint it
Next we are going to paint the coat hooks. When you paint non-porous surfaces the paint will tend to flake off  if you don't use a primer first. Luckily Pintyplus produces a spray primer called Tech Galvanic which is specifically designed to adhere to metal and gives a smooth uniform finish. When it has dried spray the hooks with Rose Petal Chalk Finish spray paint as you did with the backing board.
We'll also do the same with the screws which we'll be using to fix the hooks to the board.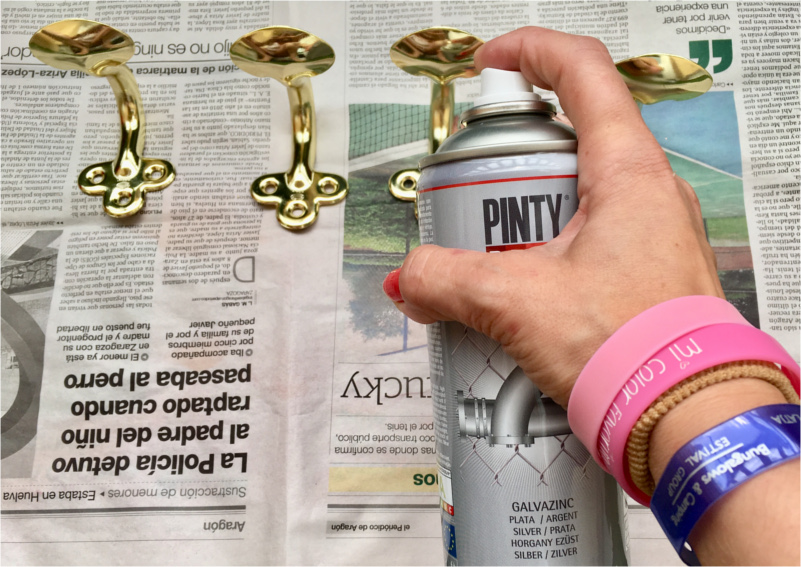 6º.- Prepare the screws
Finally, we drill in the place where we will place the screws for our coat rack. Once everything is finished, as a final touch, we apply a layer of spray varnish to protect the surface.