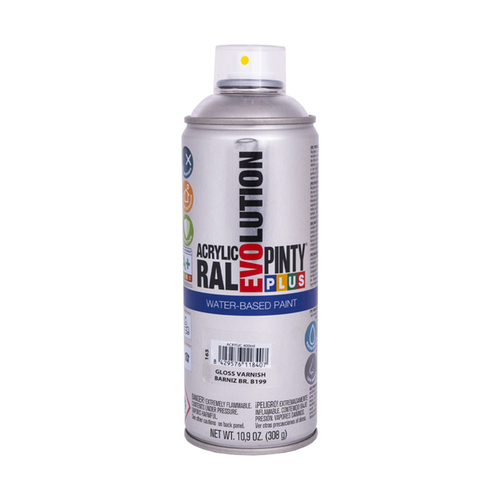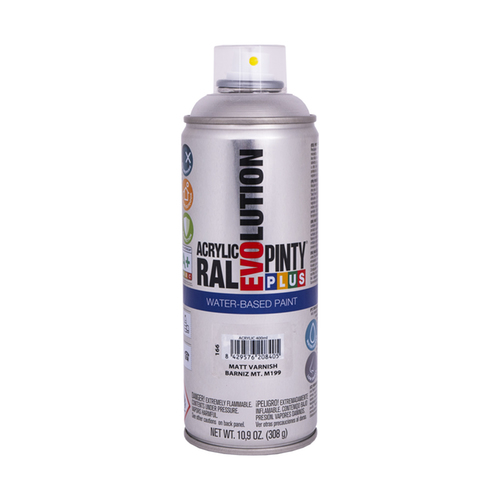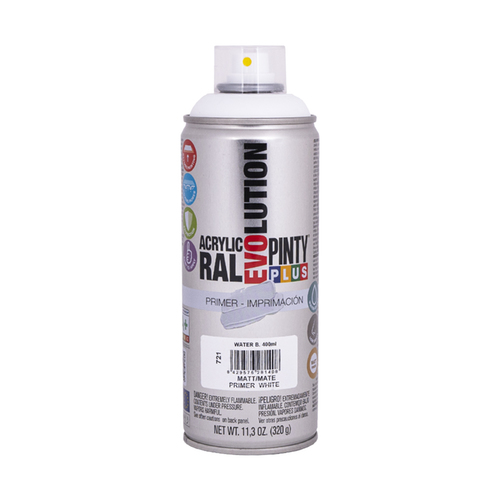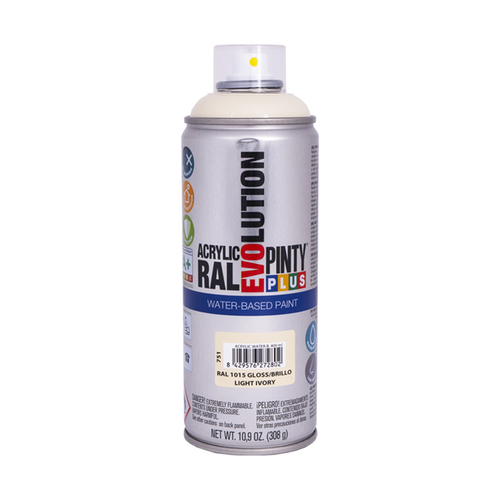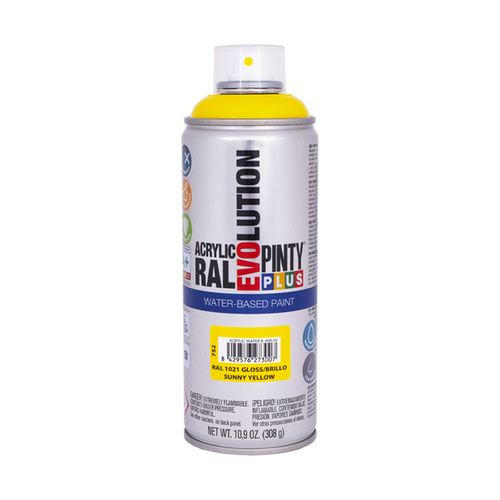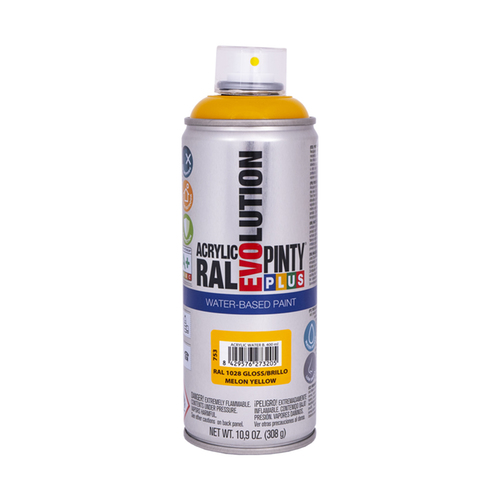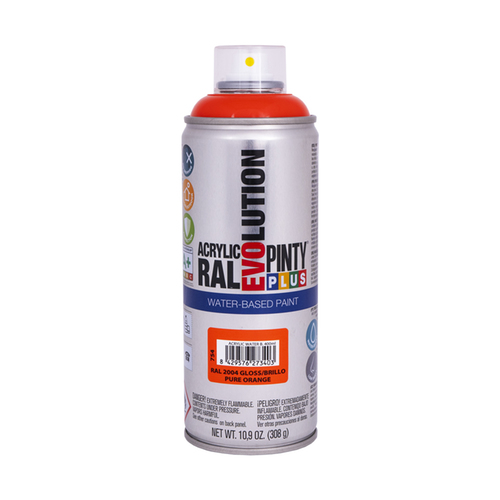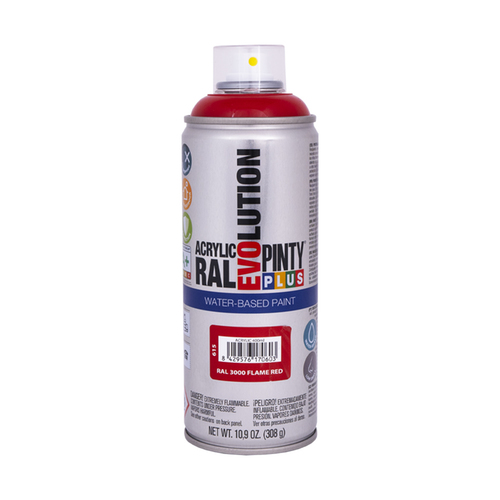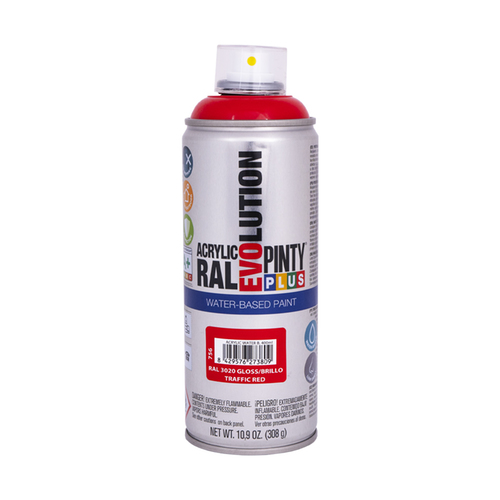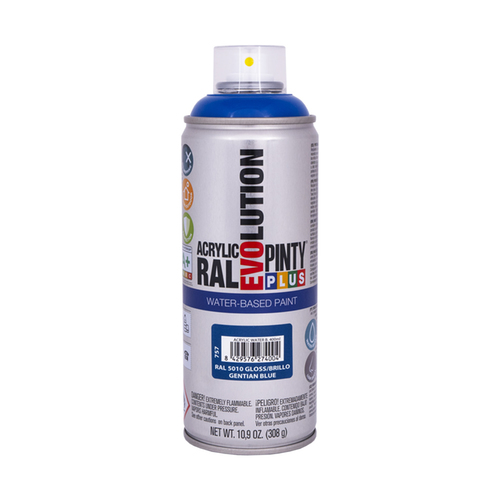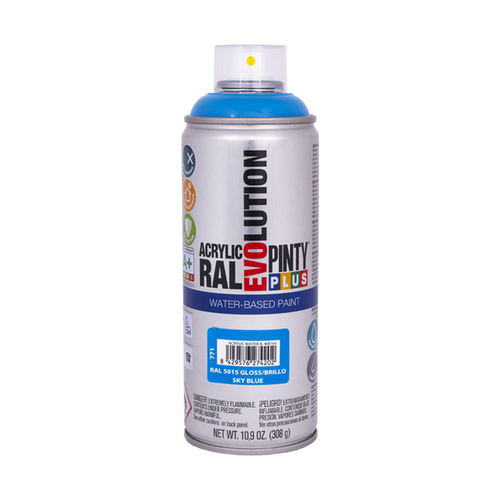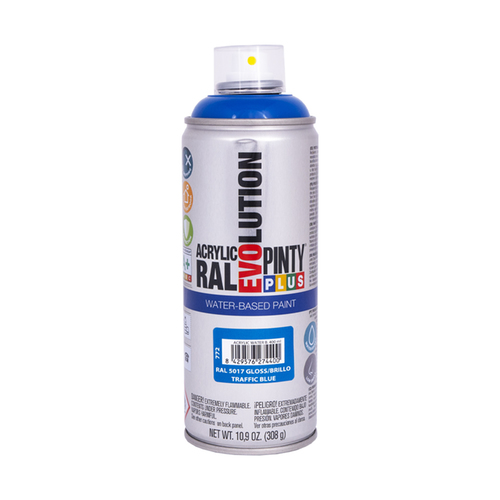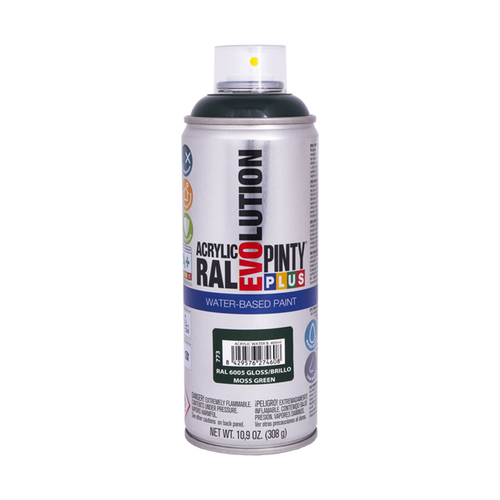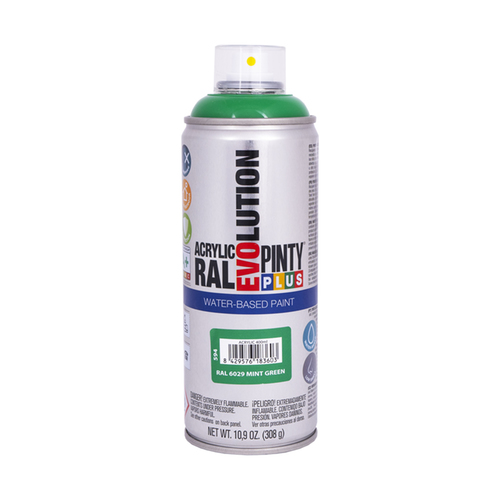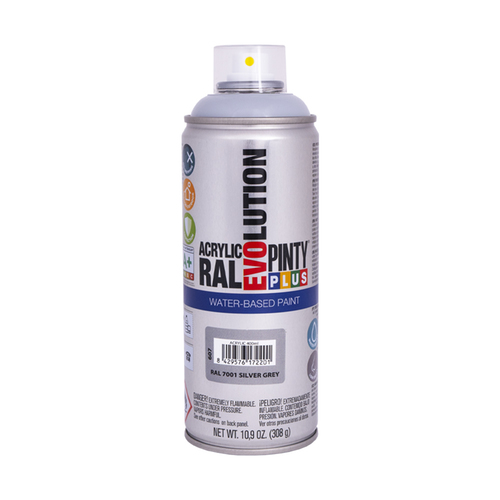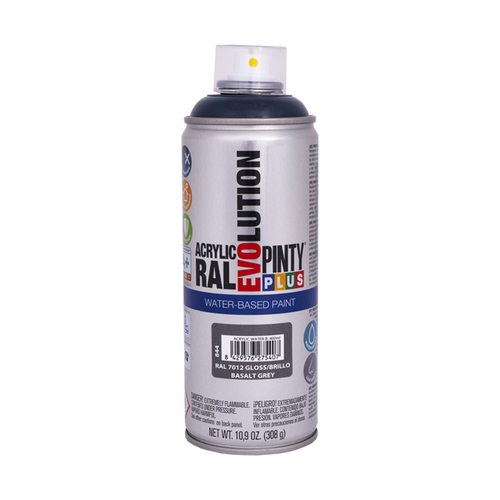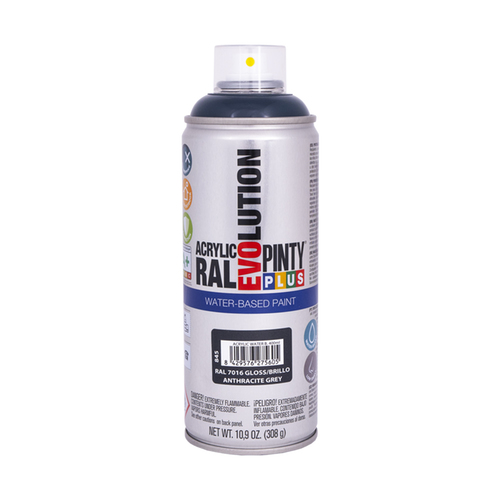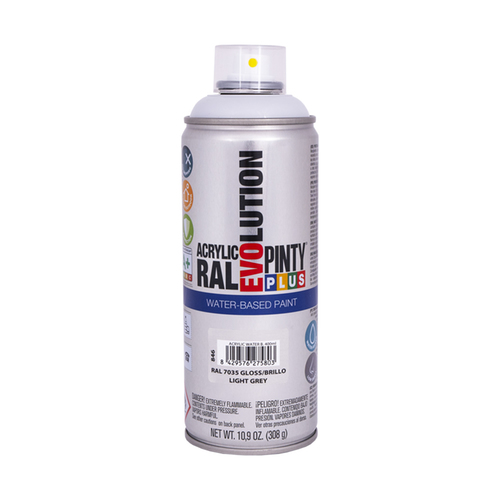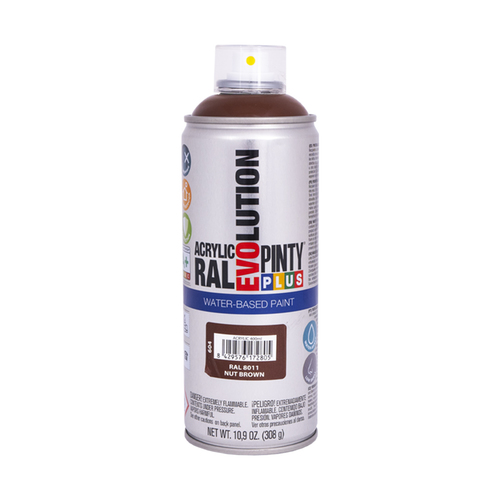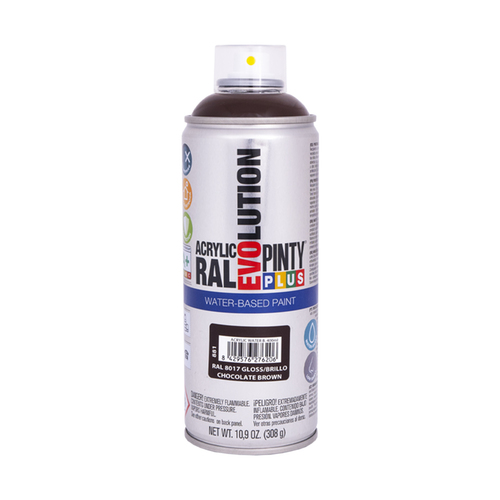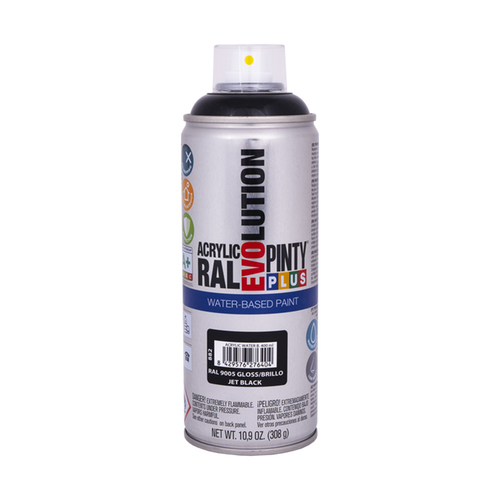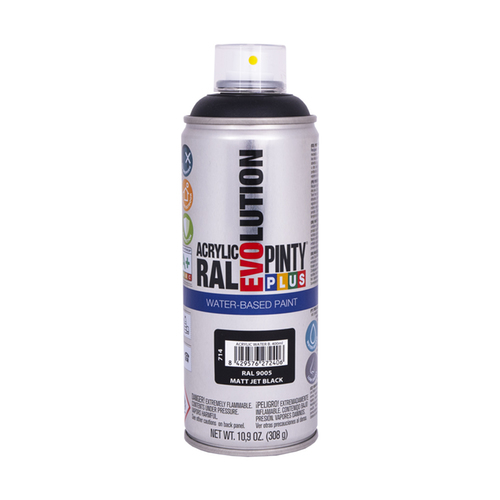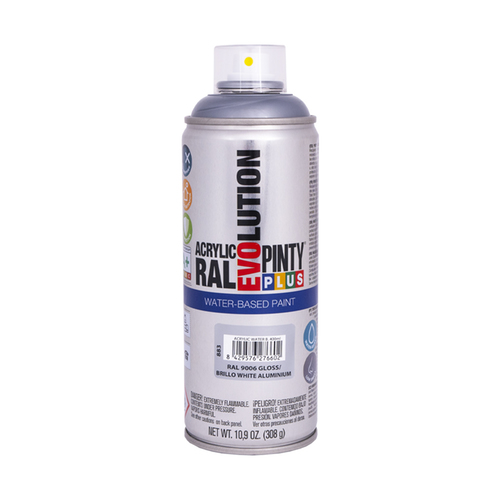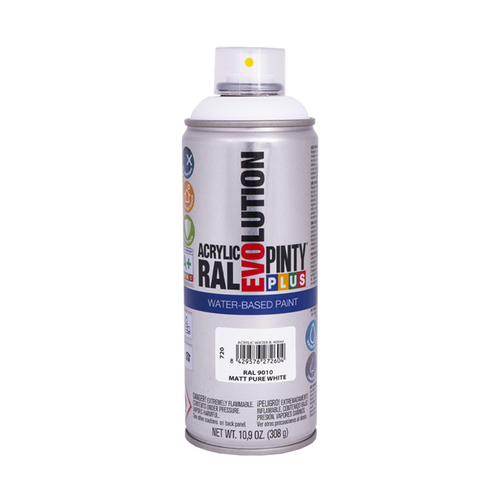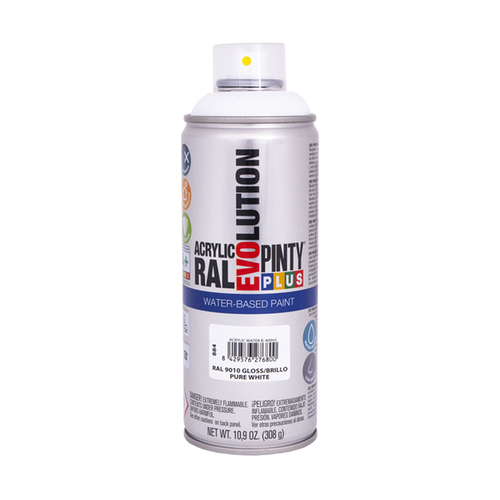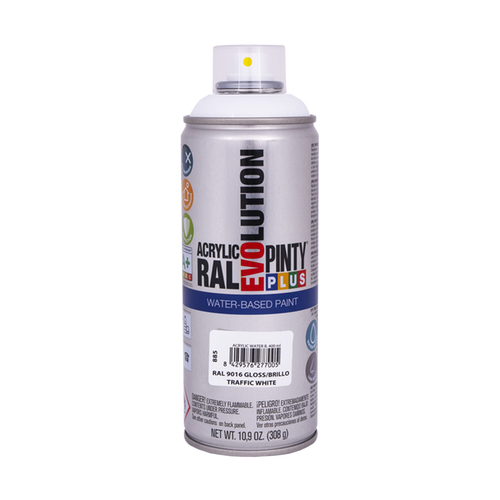 Pintyplus - Evolution water-based (308g/400ml)
In stock — Product Code:
£11.99
Buy 3 or more for only £10.99 each
Buy 6 or more for only £9.99 each
Buy 12 or more for only £9.50 each
Buy 72 or more for only £8.99 each

All prices include VAT & UK mainland delivery

Adding...
Pintyplus Evolution water-based acrylic spray paint has been specially designed for users looking for a spray paint that is kinder to the environment. It's low odour, does not contain aggressive solvents and allows the user to achieve a smooth and uniform finish. It offers great adhesion and resistance to the passage of time and inclement weather. It is available in solid bright gloss RAL colours suitable for painting any material, including the most delicate ones.
For professionals and individuals looking for repairs or DIY projects quickly, easily, comfortably and without unpleasant odours.
In addition to paint, the Evolution water-based range includes a primer and two varnishes. The varnish is available in either a matt or glossy finish.
Applications for water-based acrylic spray paint
Pintyplus Evolution water-based is a multi-purpose spray paint. Its bright RAL colour range makes it a product for all audiences. In addition, its water-based formula represents an evolution of this type of product. It can be applied on all surfaces, including delicate surfaces. Its characteristics of an absence of odour, ease of use, adherence and resistance, make it one of the best spray paints on the market, especially for common uses such as repairs, DIY or creative projects.
Technical characteristics of Evolution acrylic water-based paint
400ml format
Coverage 2 m2
Touch dry in 15 minutes
Completely dry in 1 hour
Repaintable in 15 minutes
Thermal resistance 90 ºC
How to use Pintyplus water-based spray paint
The surface to be painted must be clean, dry and free of any type of contaminant.
Shake the spray vigorously for 1 minute after the mixing balls sound (except for the gloss varnish, which does not have them).
Spray at a distance of 25/30cm from the surface, applying thin and fast layers, first horizontally and then vertically. Apply thin layers to achieve uniform coverage and avoid runs
After use, invert the can and depress the nozzle until only gas comes out to save and preserve.
Recommendations for use for Pintyplus Evolution water-based spray paint
To paint on porous surfaces, it is advisable to use the Pintyplus Evolution Water Based primer to seal the surface and use less paint. On non-porous surfaces it is advisable to apply the primer to achieve optimal anchoring.
Before painting on previously painted surfaces, the surface should be sanded to facilitate adhesion. If it is necessary to completely remove the previous layer of paint using a more vigorous sanding or a chemical stripper- try our Greenox Stripper
Do not use on equipment connected to the power supply and apply in ventilated places.
Colours
RAL 1015 Light Ivory (751)