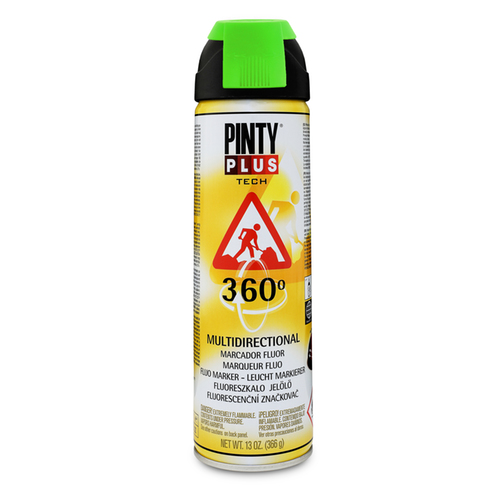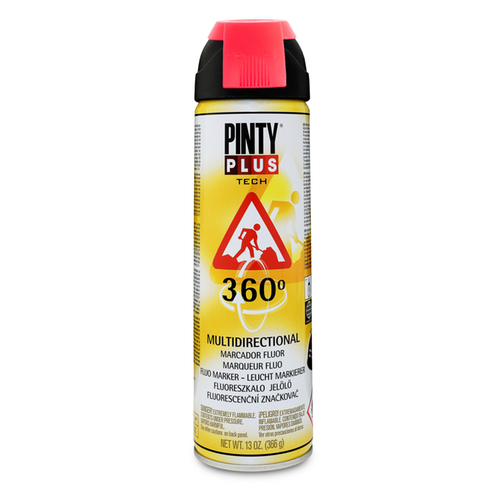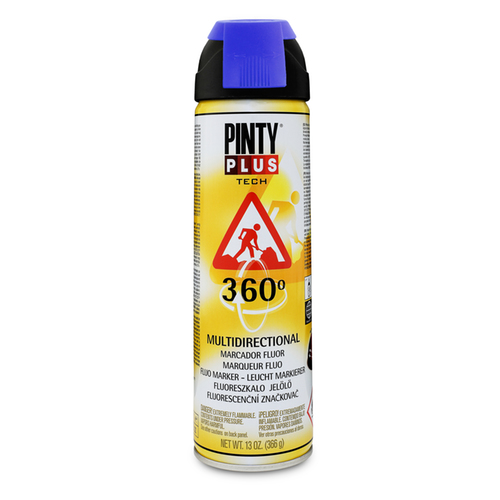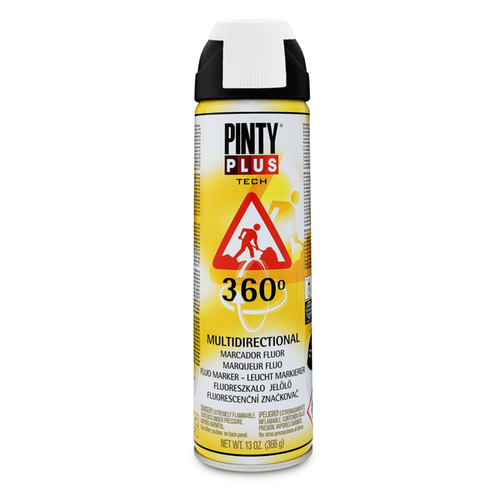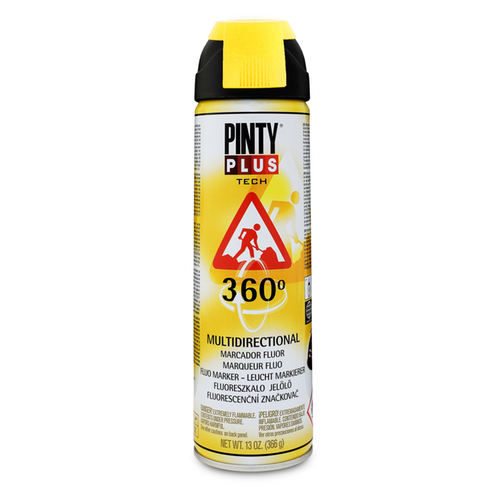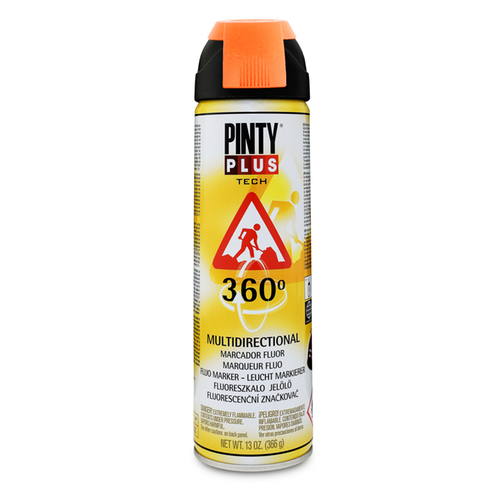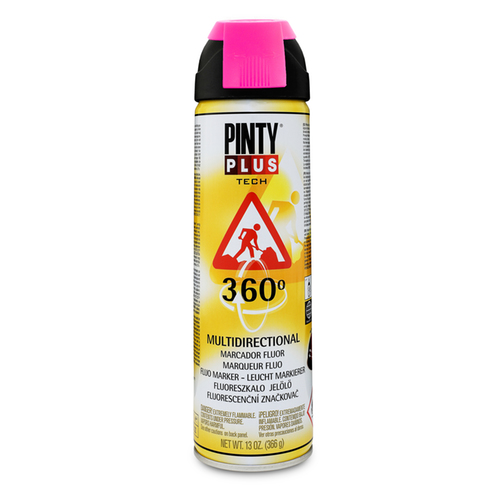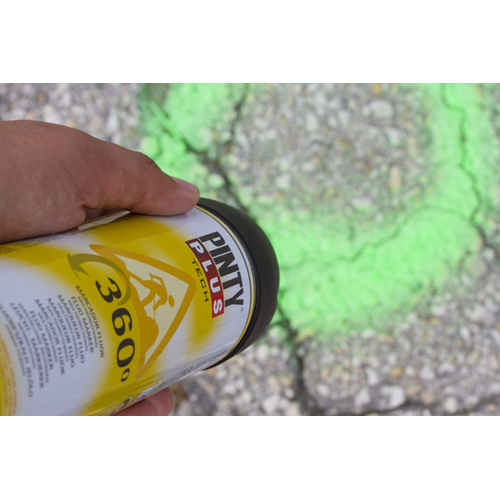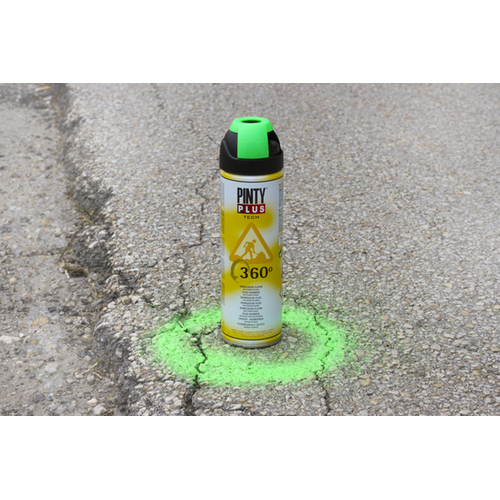 Pintyplus - Tech - 360° Fluo Marker Collection - 500ml
In stock — Product Code: 1023
£12.95
Buy 3 or more for only £11.95 each
Buy 6 or more for only £10.99 each
Buy 12 or more for only £10.50 each
Buy 72 or more for only £9.99 each

All prices include VAT & UK mainland delivery

Adding...
Actual colour may vary from on-screen representation. To confirm your colour choices prior to purchase, please view a physical colour chart made with stickers painted with real paint, colour card, or painted sample available at your local point of sale.
360 FLUO MARKER
Fluorescent marker with 360º multi-directional valve for topographical signage and temporary marking on different surfaces. Resistant to low temperatures. Very visible paint that easily permits the reading of signs, letters or numbers. Fluorescent matt colours of high luminosity.
Applications:
For use in signage and temporary marking in fields as diverse as: Topographical Signage, Geological studies, Mining, Quarries, Construction, Public Works, Maintenance of motorways and roads. Public events, industry in general, decoration, etc. It can be applied on asphalt, concrete, stone, sand, wood, metal, etc.
Technical characteristics:
Spreading: 650cc = 2 m2
Drying time: In 10 minutes
How to apply:
1. Ensure the surface is clean, dry and free of any contaminants before application. Shake the can vigorously for 1 minute.
2. Spray from a distance of 25-30 cm, applying thin and quick layers, first horizontally and then vertically. It is advisable to spray two thin layers instead of one thick layer in order to obtain uniform coverage and avoid paint runs.
3. Once the operation is complete, reverse the can and push the nozzle until only gas comes out in order to avoid blockage of the nozzle. Do not use on devices connected to the power grid and apply in ventilated areas.
Tips:
After each use, wipe with paper or cloth to prevent nozzle clogging.
If used on painted surfaces that are well adhered, lightly sand before applying. If the paint is flaking or bubbled, remove it before applying. We recommend using the Greenox paint stripper.
Safety data sheet