Pintyplus - Diamond Spray Paint for jewellery
In stock — Product Code:
£16.96
All prices include VAT & UK mainland delivery

Adding...
*please note colours are for illustration purposes only.
Spray paint for jewellery Pintyplus Diamond
Spray paint for jewellery. Colours that resemble the gloss, intensity and reflections of gemstones and metals in jewellery.
Pintyplus Diamond has been created in collaboration with Nicolás Estrada, recognised international jeweller, who has validated the products, qualities and range of colours.
Applications for the jewellery spray paint
Designed to provide to jewellers, craftsmen, artists and other users of specialized paints, a range of colors, with an intensity and brightness never seen before. Paints which offer very good coverage on wood, metal, glass, hard plastic, cardboard, fabric, plaster and cement. The range is completed with two varnishes to protect the parts from rust and the duration of time.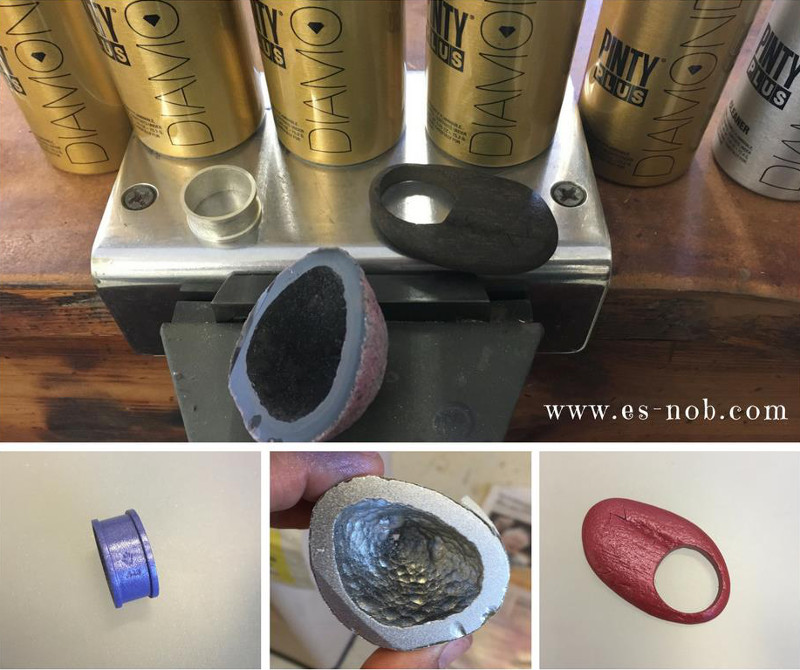 The spray paint that every jeweller should have in his workshop
Technical characteristics:
Spreading: 140/100ml = 0,35 m2
Total drying time: in 15 minutes
Repainted: after 5 minutes

How to apply the jewellery spray paint:
The surface to be painted must be clean, dry and free of any contaminants. You can use the blower and the cleaner of Pintyplus Diamond range.
Shake the can vigorously for 1 minute. Spray from a distance of 25/30cm, applying thin and quick layers, first horizontally and then vertically. It is advisable to spray two thin layers instead of one thick layer in order to obtain uniform coverage and avoid paint runs.
Once the operation is complete, reverse the can and push the nozzle until only gas comes out in order to prevent nozzle clogging.