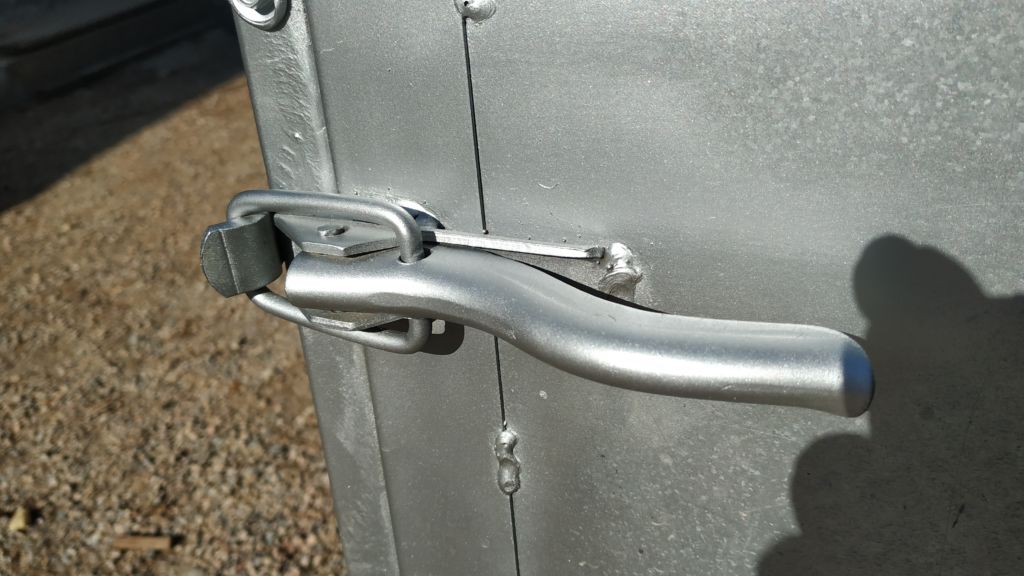 Pintyplus's galvanic spray primer is part of the TECH range of paints designed for specific DIY applications. Galvanic Spray Primer is an anti-corrosive aerosol spray paint that is hard-wearing and resistant to the elements.
Applications for Galvanic Spray Primer
Galvanic Spray Primer is designed to be applied to metal surfaces to prevent corrosion. Application to fences, chimneys, agricultural machinery, pipes, fastenings and metal structures. It's available in two finishes (silver and gold) and can be used either as a stand-alone paint or as a base coat if you require a different colour finish. It can also be used to touch up welding, galvanizing and finishing paints.
Technical characteristics of Galvanic spray
Pintyplus Galvanic spray is available in 400ml aerosol cans and has a coverage of 2 square metres, it dries in approximately 15 minutes, is repaintable in 30 minutes and has a thermal resistance of 600 degrees.
How to apply Galvanic Spray
Clean rust from the surface you intend to spray, use a wire brush if you have one
Next grease stains should be removed with a solvent, it is essential that the surface you wish to paint is dry, clean and free from contaminants to ensure optimum adhesion
The aerosol needs to be shaken vigorously for one minute after you can hear the mixing balls start to move. The surface should be sprayed at a distance of 25/30cm, applying thin fast layers first horizontally, then vertically
After the base coat is applied it is advised to apply two thin layers rather than one thick one to ensure uniform coverage and avoid the risk of painting running
When you've finished spraying, invert the can and press the nozzle until only air comes out, this will leave the nozzle clear of paint ready for its next use
Recommendations for Galvanic spray
We recommend applying to previously painted surfaces. If the paint is well adhered we suggest using sandpaper to rough up the surface and aid adhesion. If the paint is not well adhered it must be removed first using paint stripper (see Greenox Paint Stripper) or a sander.
If you wish to achieve an alternate colour finish we suggest either Pintyplus Basic or Pintyplus Evolution (available in RAL colours)
Galvanic spray should not be applied to objects whilst connected to electricity and should be sprayed in a well-ventilated area
Pintyplus galvanic spray is available in silver and gold finish