In this post we show you how to waterproof and decorate a wooden wine box to turn waste packaging into a useful planter for the garden.
As you may be aware there is evidence that increasing numbers of people are turning their attentions to their gardens (if they have them) during lockdown, but of course with garden centres closed, gardening supplies are tricky to get hold of, which is why we decided to try a little upcycling using the by-product if another popular lockdown purchase, wine!
Supplies you'll need
An empty wooden wine box (but you could also use any wooden box or a drawer)
Pintyplus Home (We chose Ancient Klein)
Pintyplus Varnish (we used one from the Art range, but there is one made especially for Home too)
Plasti Dip aerosol (in a colour of your choice, but we used Anthracite Grey)
How to make your planter
Drill a few holes in the bottom of the box for drainage
Use masking tape and newspaper to cover the sides of the box, you'll be spraying these later
Spray the inside of the box and the top of the sides with Plasti Dip. Plasti Dip is a rubberised coating which has excellent waterproofing abilities and serves in place of a liner on a wooden box like this
Leave for 20 minutes between coats and apply a second coat
Remove masking tape and newspaper and turn the box over so you can spray the sides with Pintyplus Home in a colour of your choice
After the paint has dried finish with spray varnish to provide extra protection outdoors
Allow 24 hours for the paint to cure and then you can fill with compost and plant out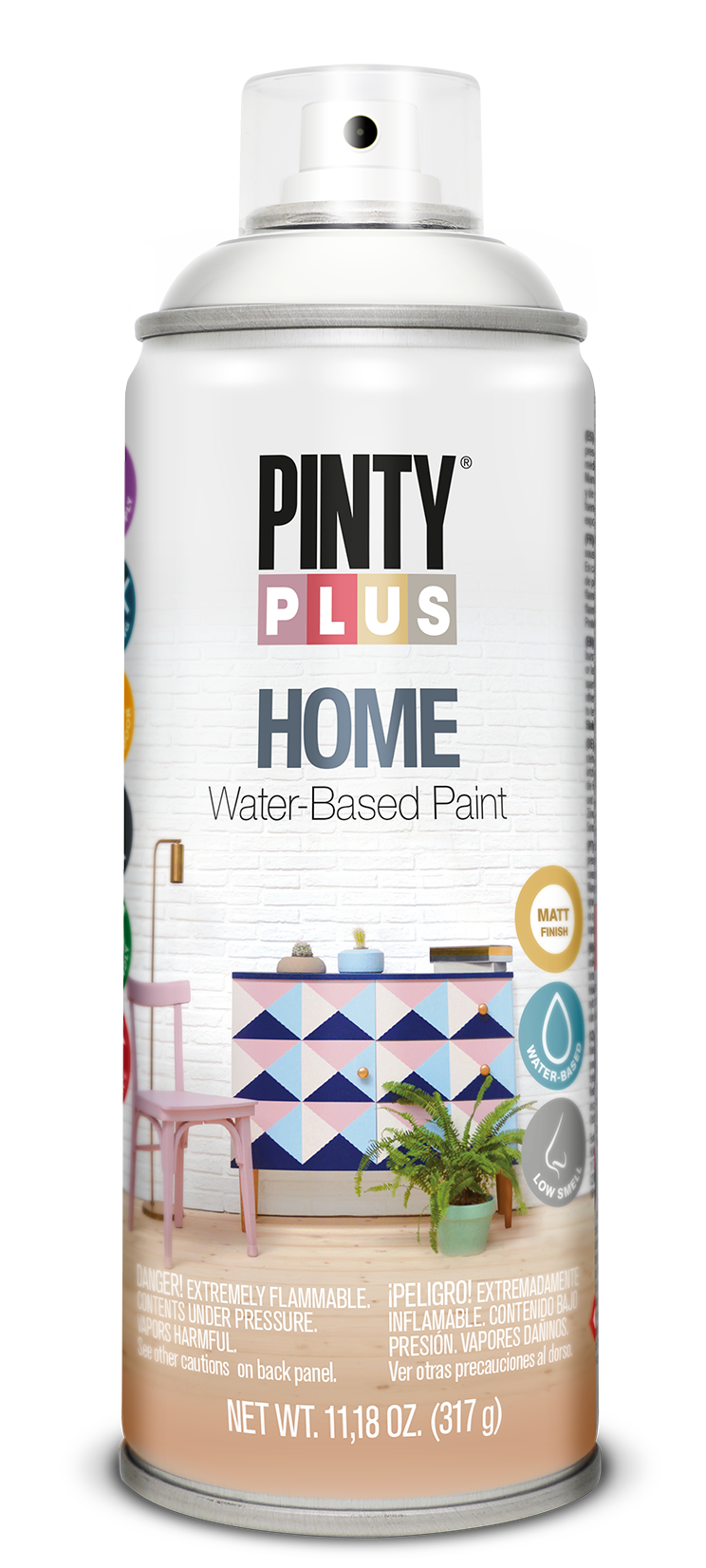 Pintyplus - Home Spray Paint - 400ml
£10.99
View product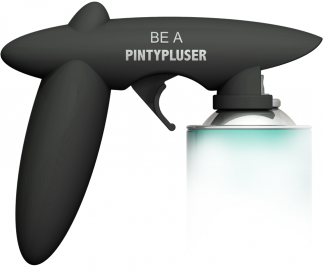 709 - Pintyplus - Gun For Spray Paints
£17.99
View product
About Plasti Dip
Plasti Dip is a rubberised paint which is made in America and has an amazing number of applications. One of his surprising and useful features is that you can apply it to non-porous surfaces (like plastic and metal) and then at a later stage, if you wish, peel it off without damaging the surface underneath! We know so much about Plasti Dip because it's actually distributed by the same team as Pintyplus!
The products are normally sold via different websites, but if you want to order both Pintyplus and Plasti Dip products we are happy to combine the postage costs, just give us a call and we'll take your order over the phone. Our staff are mainly working from home, but can pass your order on to our dispatch team based at our farm in Hampshire.
And if you are curious and would like to know about the amazing array of applications for Plasti Dip, the best place to start is here