With so many things to prepare for Christmas day from presents to brussel sprouts, it's easy to overlook dressing the festive table. In this tutorial from regular Pintyplusesr @unamamicrafter we share a speedy Christmas tutorial to create place names for your Christmas dinner guests using our range of spray paints.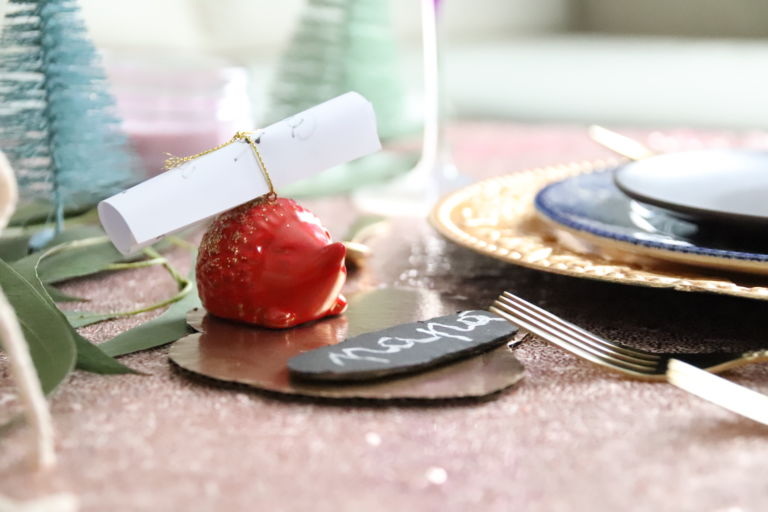 Materials and steps to make your Christmas place name ornament :
1 Aerosol of Pintyplus EVOLUTION TRAFFIC RED RAL 3020
1 Aerosol of Pintyplus ART Gold Chrome 151
1 Aerosol Pintyplus blackboard paint
1 Aerosol Pintyplus ART Varnish
Gold glitter
Christmas tree decorations
Cardboard, scissors, paper, pen
Glue or silicone gun
Chalk
Step 1. Prepare the cardboard material and the ornament figurine:
Draw a cloud shape on the cardboard, large enough to leave a free space around the ornament where you will place the name of each diner.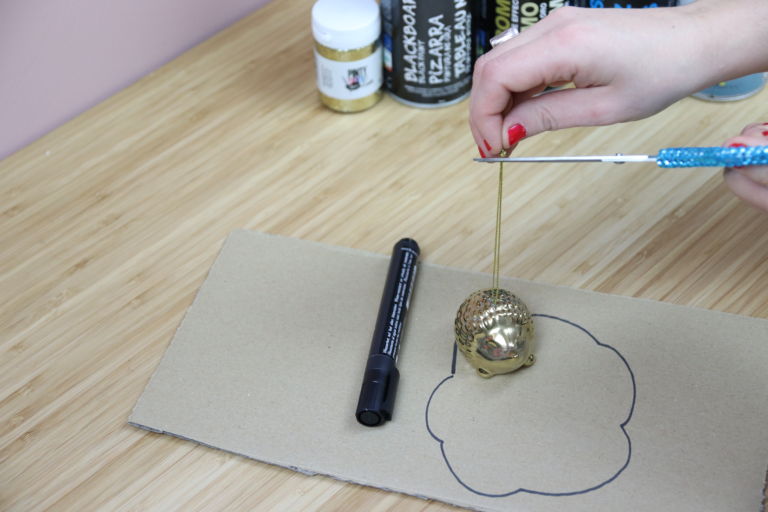 Step 2. Draw the name labels on the cardboard and cut all the pieces:
Now, draw a smaller label of sufficient size for the name. Cut out the label and the cloud you have drawn, and use them as a template for the rest. Make as many clouds and tags as there are diners. Remove the cord from your tree ornament before spraying.
Step 3. Paint the figurines and pieces in cardboard in their respective colors with Pintyplus spray.
Step 4. Decorate the figurine with gold glitter:
Before the red paint that we have applied on the figurine dries, sprinkle it with gold glitter. Pintyplus paints take 15 minutes to dry completely.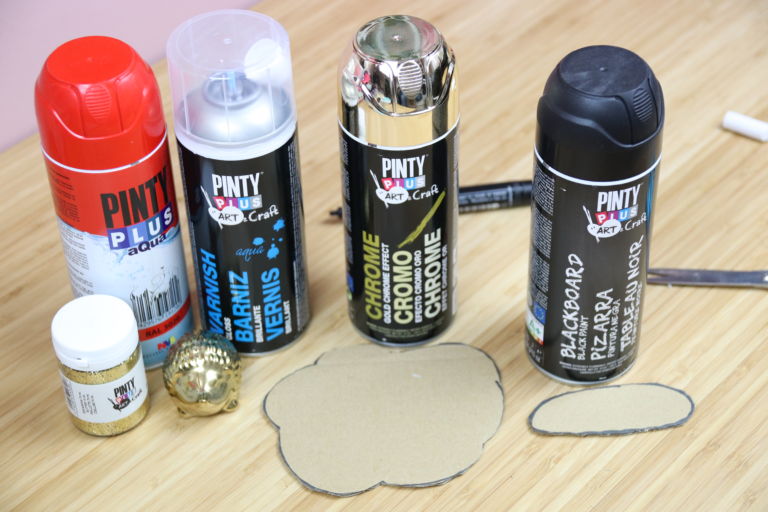 Step 5. Apply Pintyplus varnish:
Spray all elements with Pintyplus ART Varnish and let dry.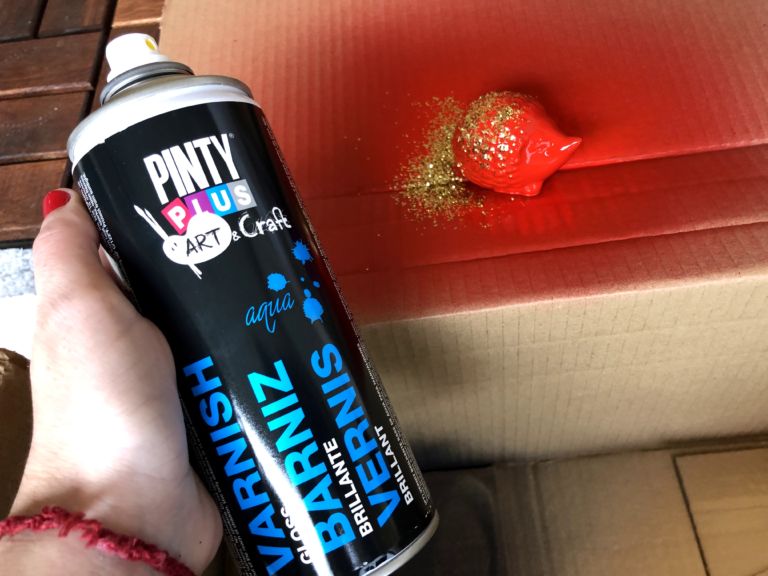 Step 6. Write your personalized notes for each guest:
We will write a note for each diner on a piece of paper. Roll it up and tie it with the cord you reserved for the figurines, pas the thread back through the figurine before tying it so that it is placed on top.
Step 7. Write the name of each diner:
With chalk, write the recipient's name on a blackboard label. Do the same for each note, match each note with its label until you have each pair ready.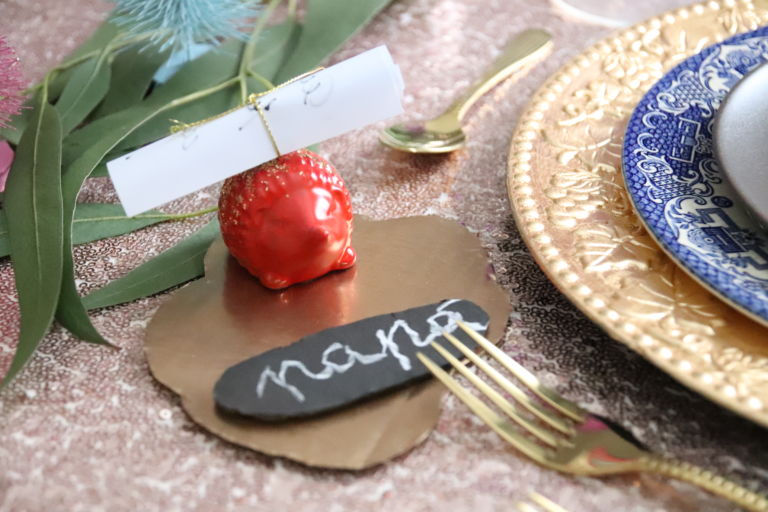 Products used in this tutorial…

Pintyplus - Art - Chrome Effect - 400ml
Suitable for applying on metal, glass, wickerwork, ceramics and most plastic materials
£13.50
View product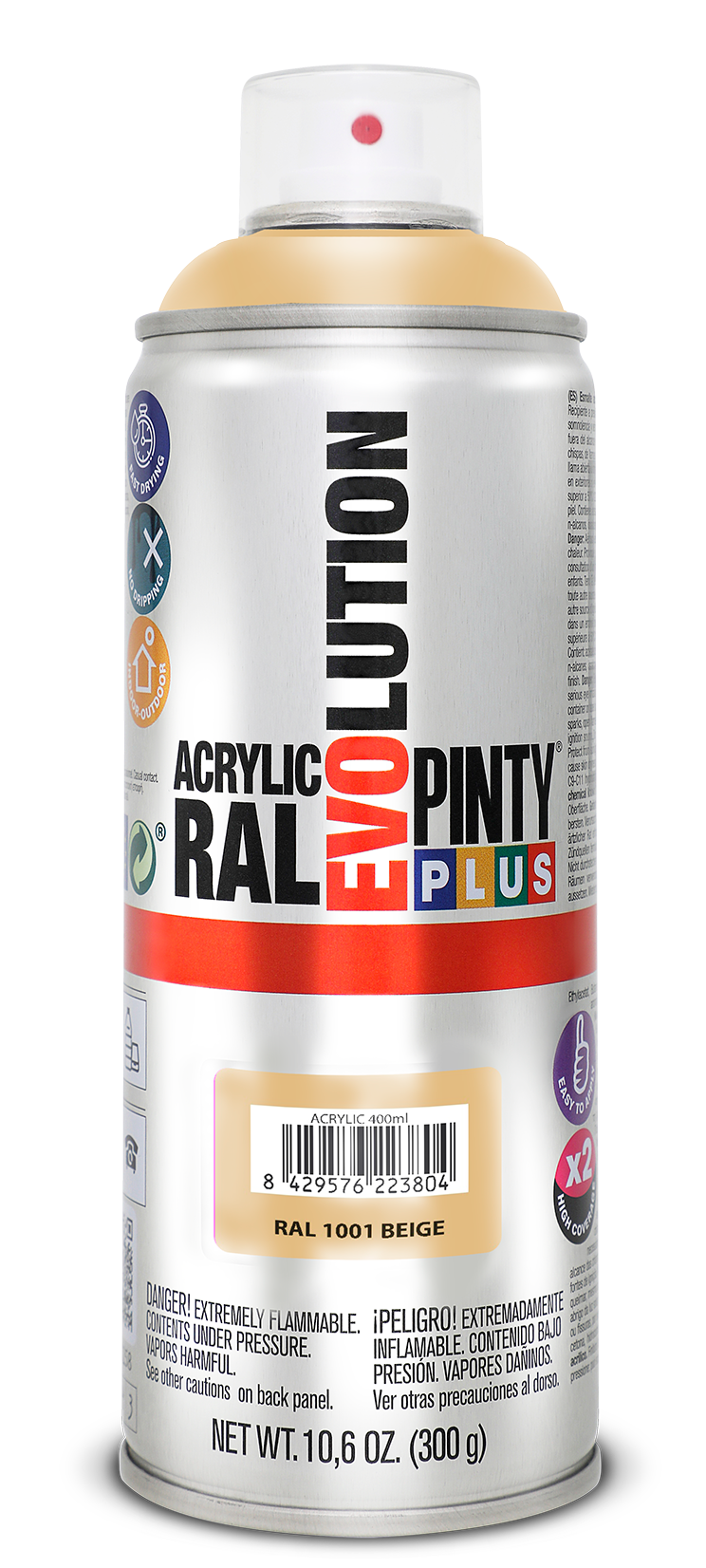 Pintyplus - Evolution - Gloss - 400ml
Extra-quick drying RAL Gloss acrylic spray paint. Suitable for use both indoors and outdoors.
£9.99
View product
Pintyplus - Art - Crafts Varnish - 400ml
Fast drying acrylic craft varnish spray. Does not yellow.
£13.50
View product