In this post, Spanish blogger Krispis shows us how to transform a plain wooden chest of drawers into a piece of furniture with personality using our new spray paint specially formatted for home decoration : Pintyplus Home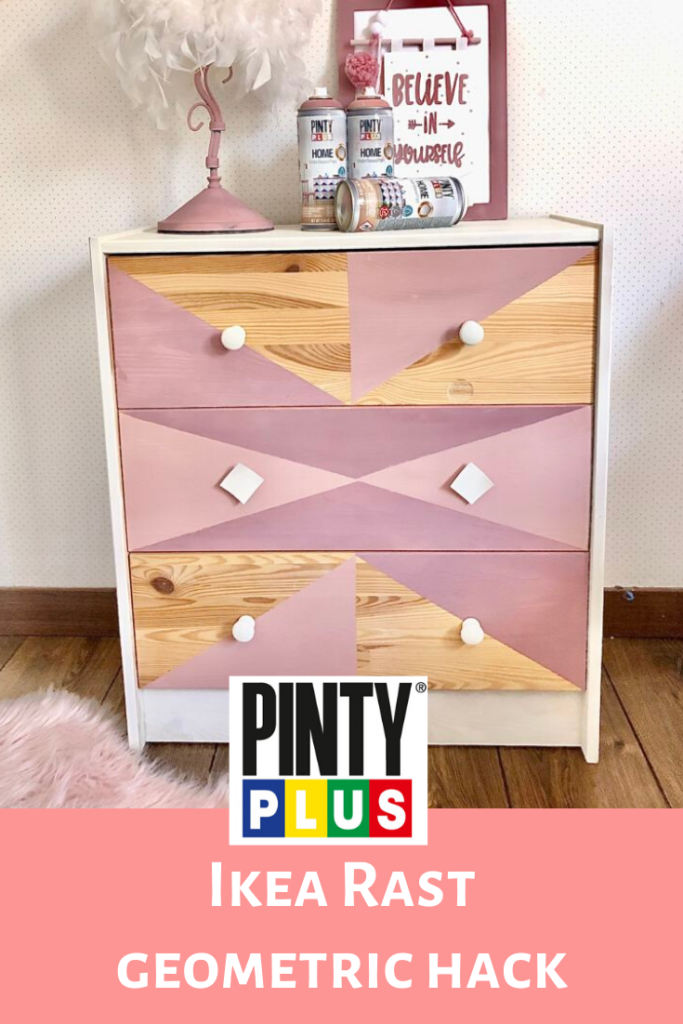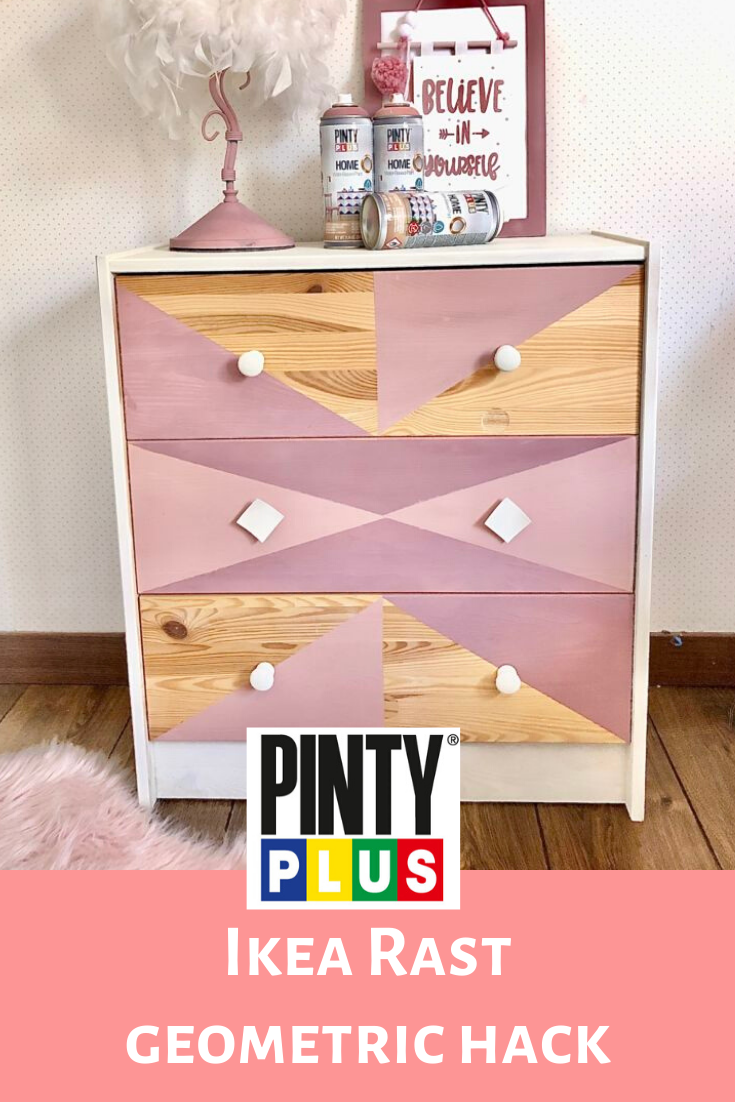 As you can see although this project is not difficult the results are spectacular. The key is to ensure you have all the right equipment and follow our simple decorating guidelines and then any craft lover can do this project at home and get an expert result!
Equipment required
Chest of drawers in natural wood (We used Ikea's RAST)
Fine gauge sandpaper
Pintyplus Home in the colours White Linen, Light Rose and Ancient Rose
Masking tape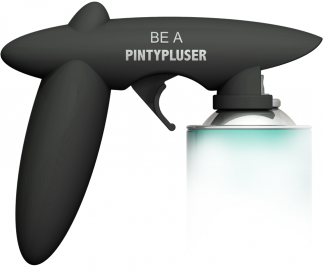 709 - Pintyplus - Gun For Spray Paints
£17.99
View product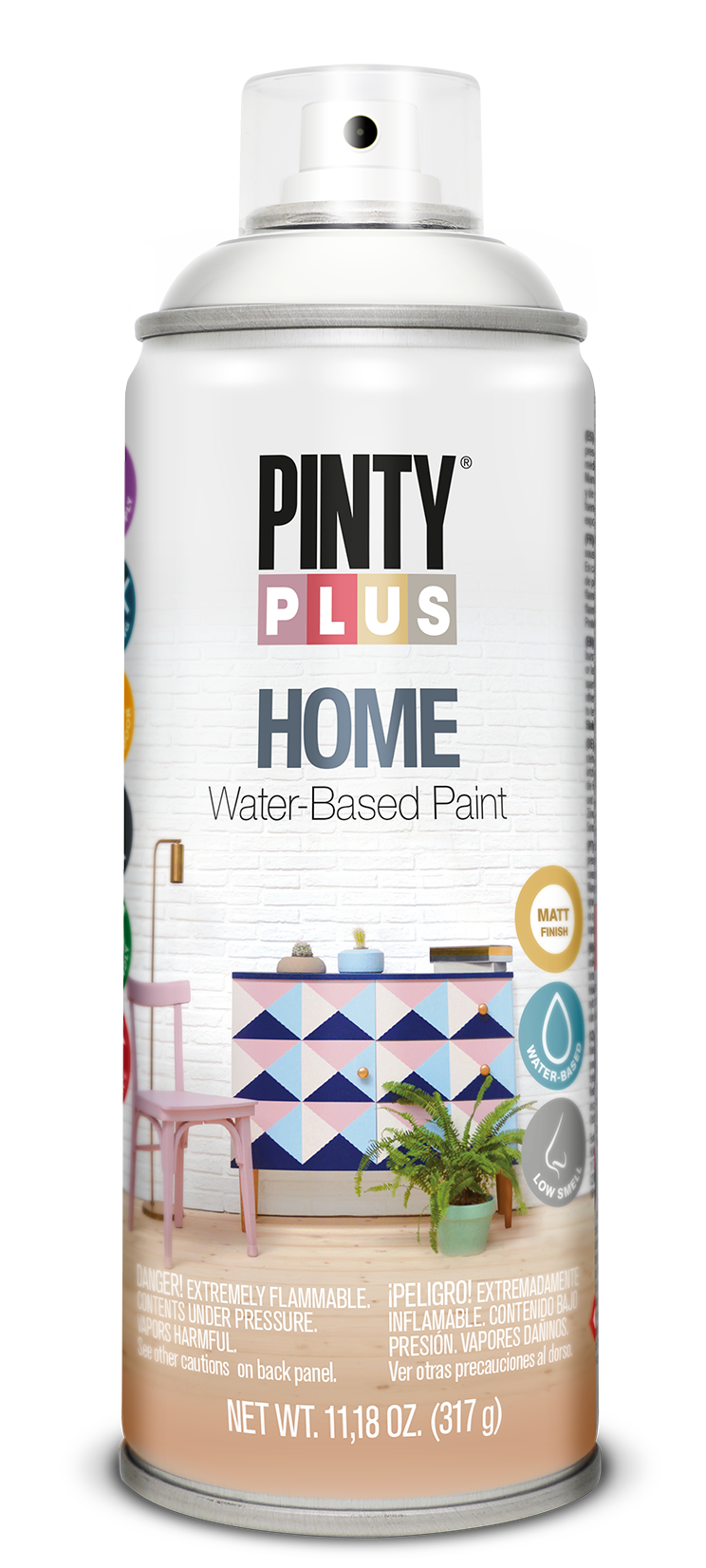 Pintyplus - Home Spray Paint - 400ml
£10.99
View product
How to create your geometric wooden chest of drawers
(1) Prepare your wooden chest of drawers to paint
For this makeover we have used an Ikea RAST chest of drawers in unfinished wood, but you can find similar unfinished or plain wood pieces of furniture in many stores and this makeover would also be perfect for a piece of second-hand furniture that needs some TLC
In order to get the best result you need to prepare the surface of the wood so that it absorbs the paint evenly, you can do this by giving it a light sand with sandpaper. This will ensure the surface is smooth and even and free of dirt. It's also important at this stage to prepare your workspace by placing plastic sheeting or a dust sheet underneath the chest of drawers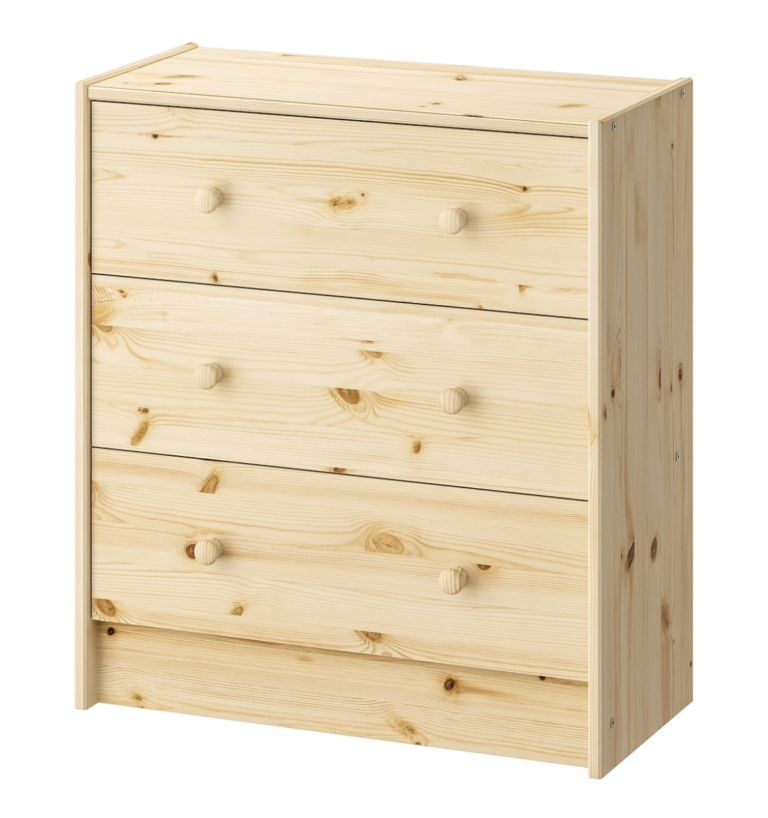 (2) Masking
Remove the wooden drawers and using masking tape begin to cover the areas that you don't want painted.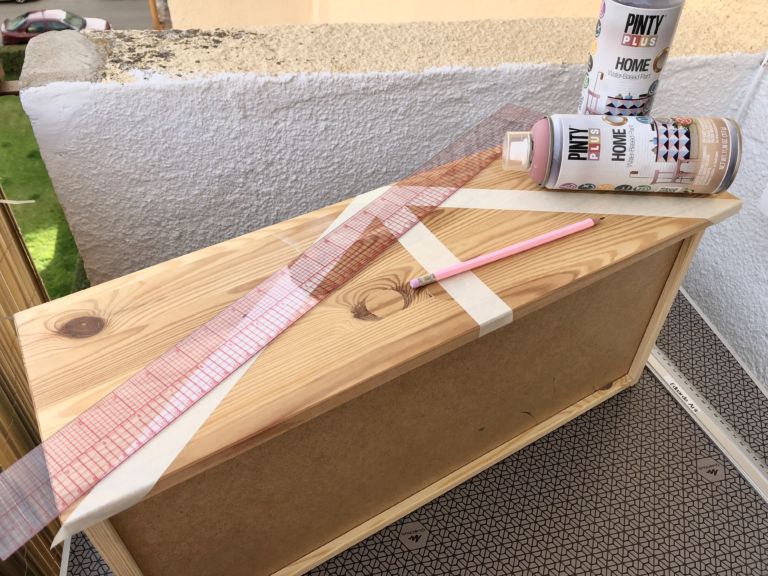 As you can see in the photo below, for this project we have applied two strips from corner to corner intersecting to form a cross.
For the other drawer we divide the width in half, then used a ruler to exactly divide each half in half again diagonally. Then we completely covered one of the triangles with masking tape to protect it from paint.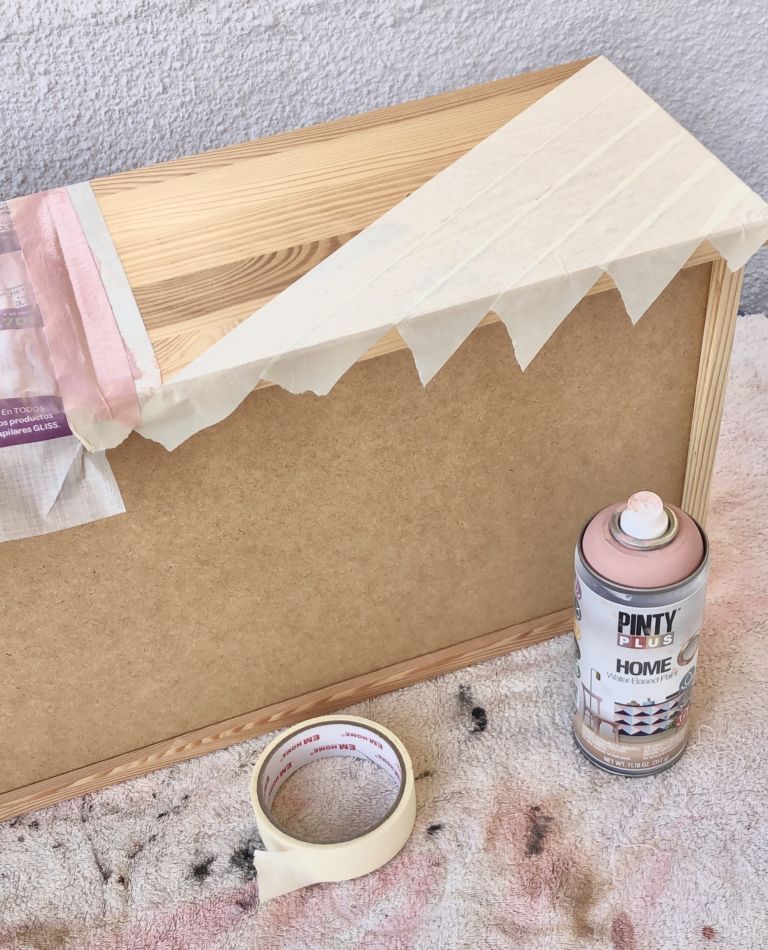 We repeated on the left hand side of the drawer, masking off the opposite triangle. Next use newspaper to temporarily cover one half of the drawer while you spray, we'll swap these paper over when we've sprayed the first side.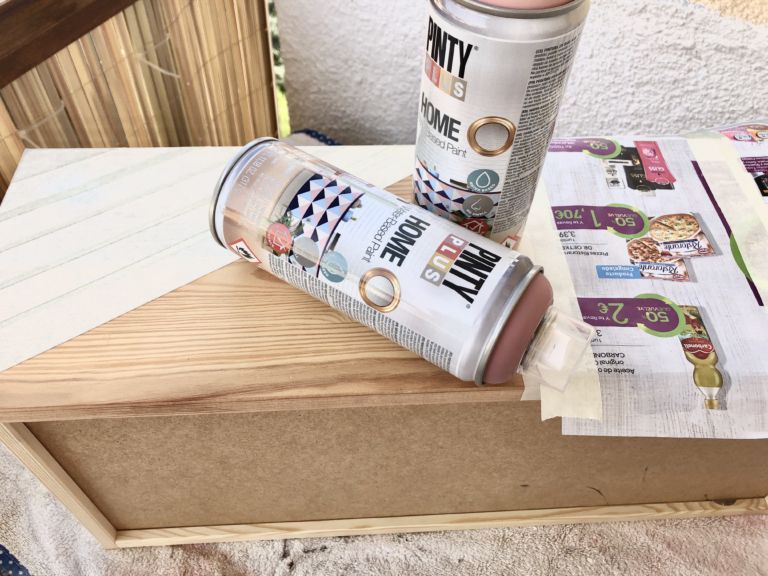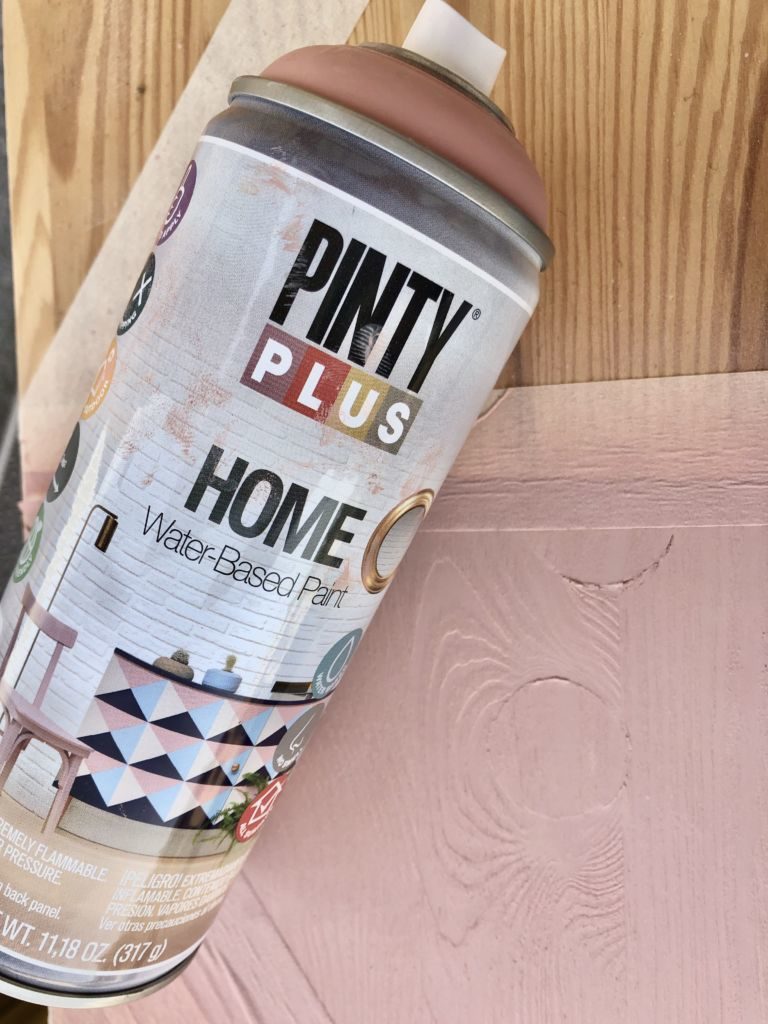 (3) Paint
Now it's time to start painting. Use Pintyplus Home in Light Pink to paint the first triangle on one side of the drawer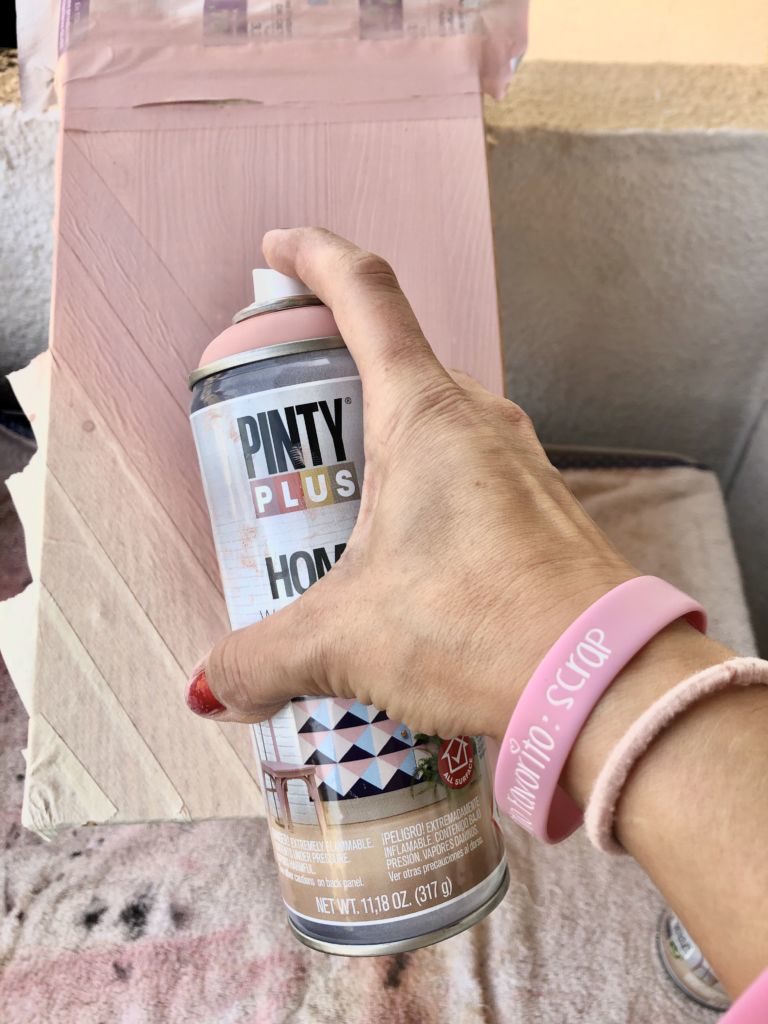 Shake the can for 30 seconds before using it and spray in light even coats across the surface keeping a distance of about 15cm from the surface.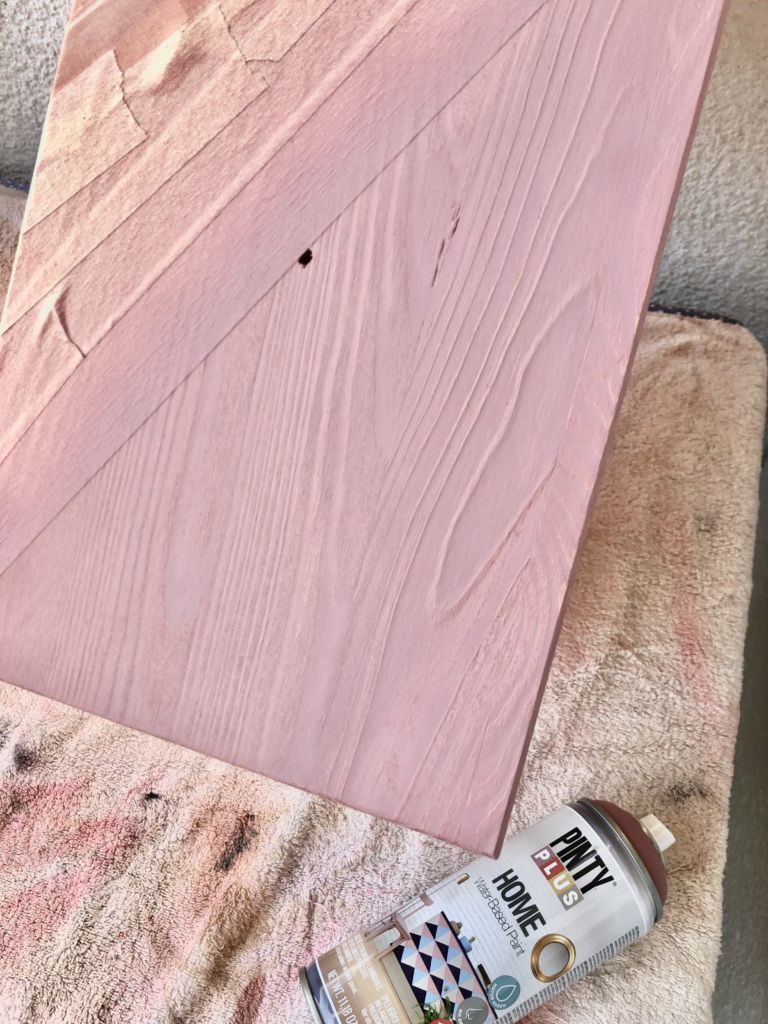 Spray from left to right and top to bottom to ensure even coverage. Once you have finished invert the can and spray until only air comes out to make sure that the nozzle is clear for next time you use it.
(4) Spray the other side of the drawer
After the first triangle has dried move the newspaper so it protects this side of the drawer and spray the other side with Pintyplus Home in Ancient Rose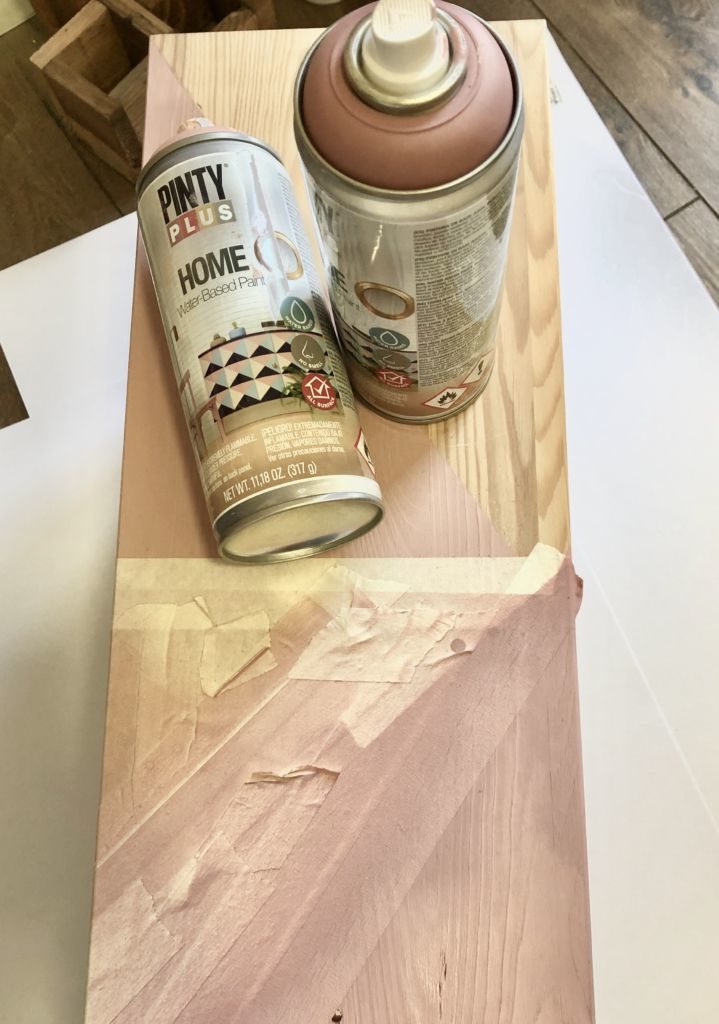 One of the advantages of choosing Pintyplus Home is that it dries very quickly. So if within 15 minutes you aren't happy with the results and you want to make a change, because the paint is water-based you can simply use soap and water to remove it and then reapply how you want.
Now we will proceed with the rest of the drawers using the different shades of pink to provide contrast and interest in the design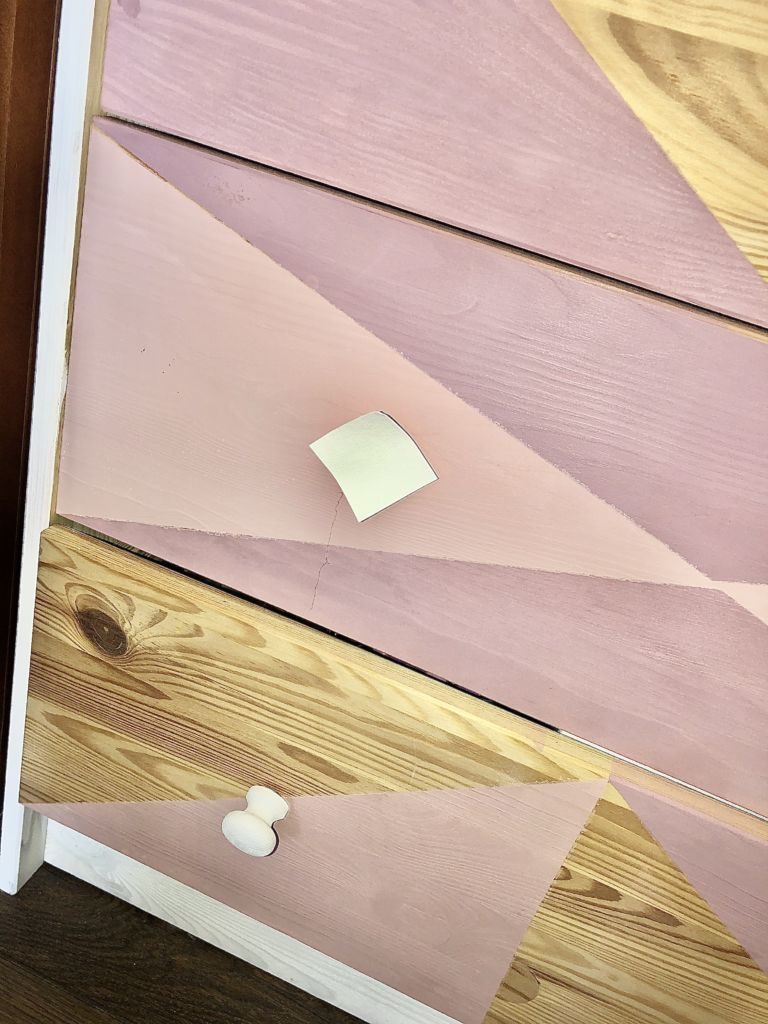 (5) Body of the dresser and handles
We have decided to paint the body of the dresser in Pintyplus Home White Linen. You can finish the wooden handles using the same paint or swap them out for different handles to create a design feature. We tried both!
To protect and waterproof the finished design we offer two different varnishes in a matte or gloss finish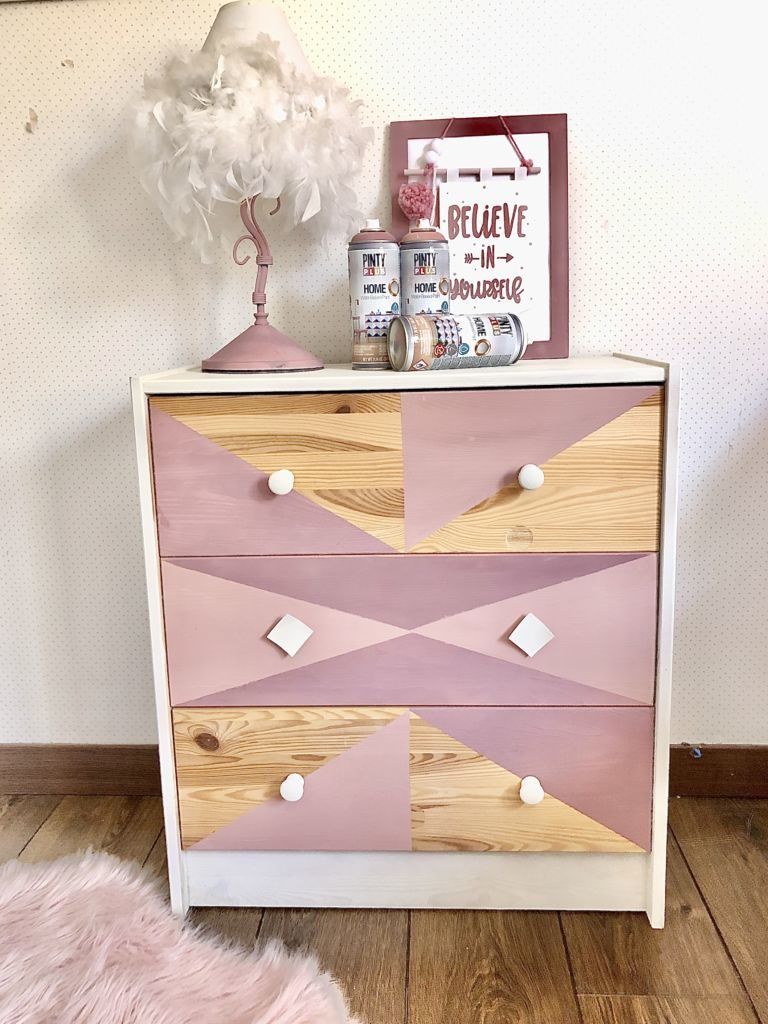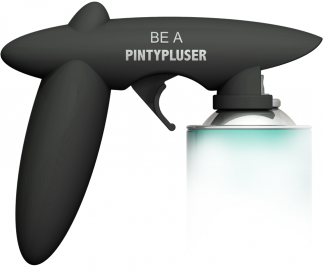 709 - Pintyplus - Gun For Spray Paints
£17.99
View product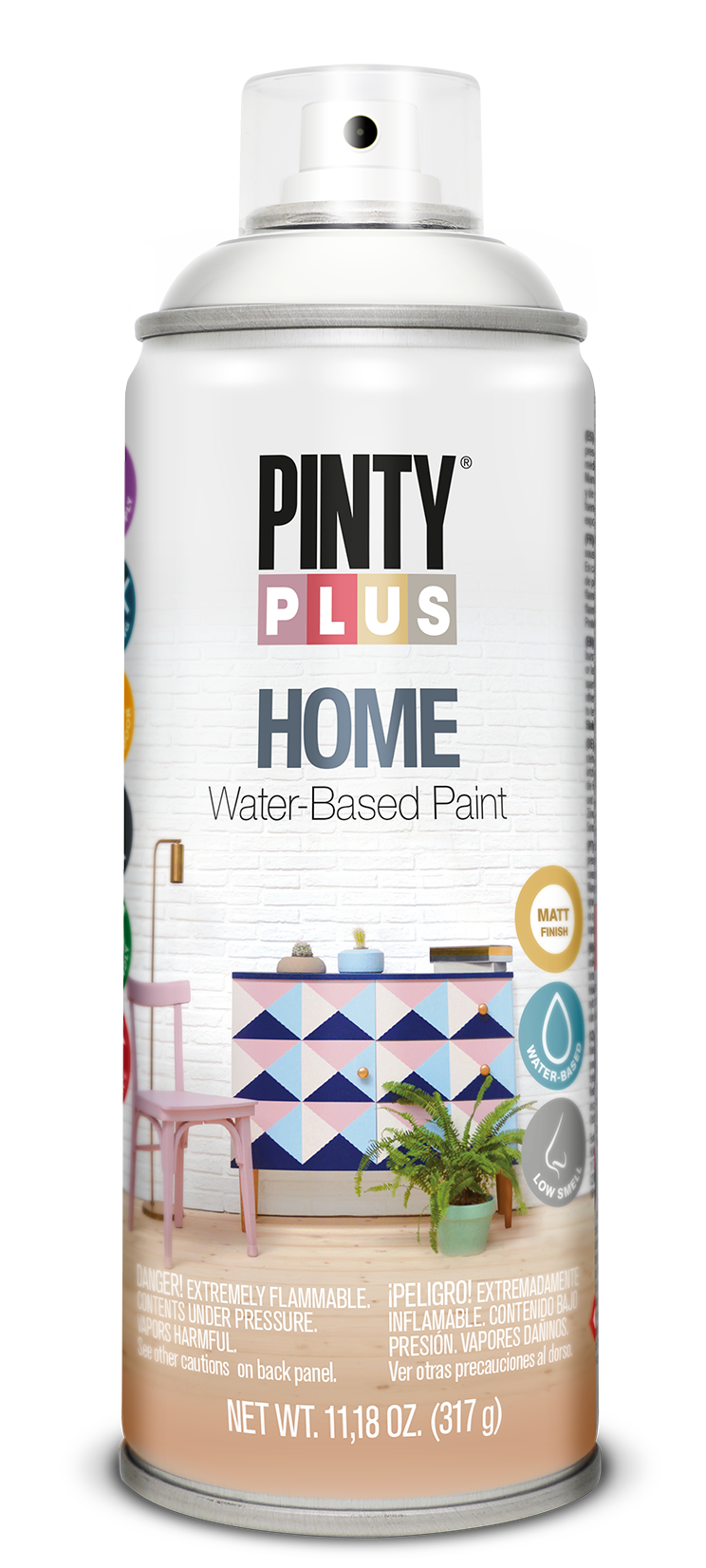 Pintyplus - Home Spray Paint - 400ml
£10.99
View product