In this post we show you how to give a cheap cork noticeboard an individual geometric look. We're using a selection of colours from our spray paint range which allow you to quickly and cheaply transform home decor or furniture giving it a really professional finish.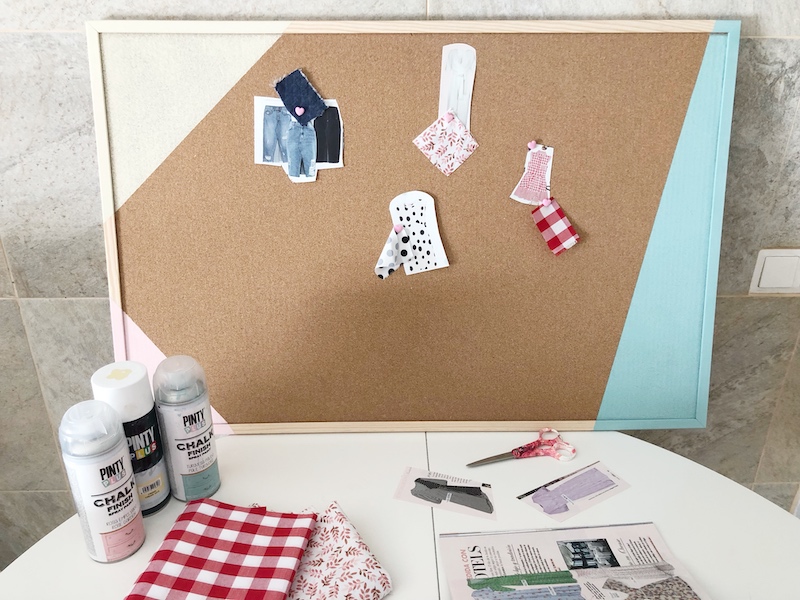 Materials you'll need for this project :
Cork noticeboard
Masking tape
Newspaper
Protective elements (gloves and mask)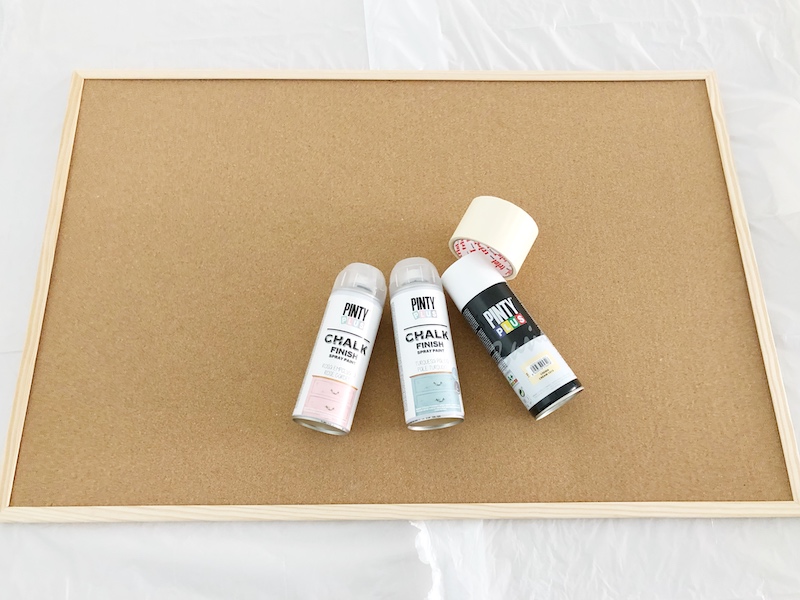 How to make a geometric style cork noticeboard
For this project we have chosen colours from two different paint ranges. Our chalk paint gives a chalky matt finish and is available in 19 different colours and Basic is our economical and multi-functional gloss spray paint. We've selected colours from both to give a bit of variety to the finished product.
1º.- Cover the areas that we do not want to paint with spray paint
To begin we need to mask off the areas we don't want covered in paint using masking tape and newspaper.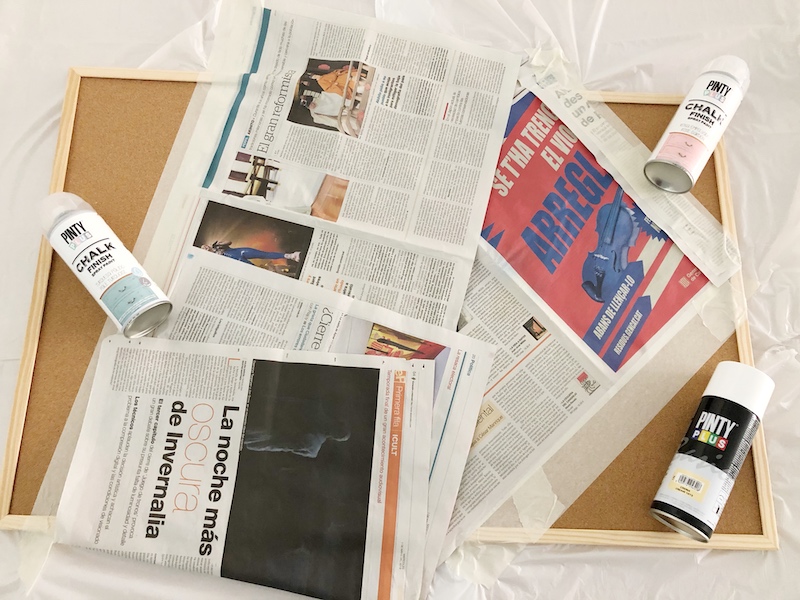 Ensure that the masking tape is stuck down firmly, especially at the transition point between the frame and the cork board so that the paint doesn't get in to areas where we don't want it. Spending a bit of extra time on this part ensures that the finish looks really good.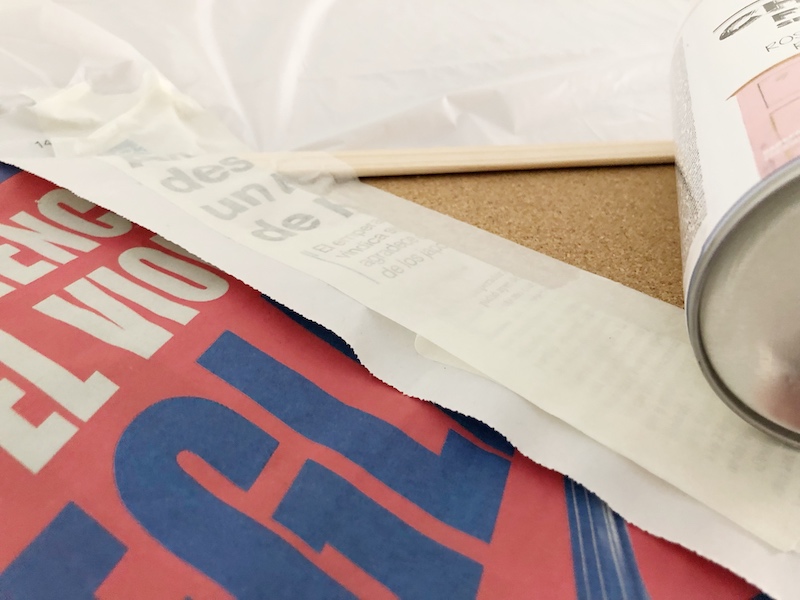 2º.- Paint
Next we spray each of the sections with the different paint colours to make our corkboard match the rest of the decoration of the sewing room it is being customised for. With Pintyplus Basic it is advisable to paint about 25 cm from the surface. After spraying the noticeboard, let the paint dry.
The Chalk Paint finish is matte, and with a thin layer, it covers very effectively. It is important to spray the paint in short sweeping movements across the surface and not to keep pressing on the can and spraying paint in one spot as this may cause the colour to build up and run.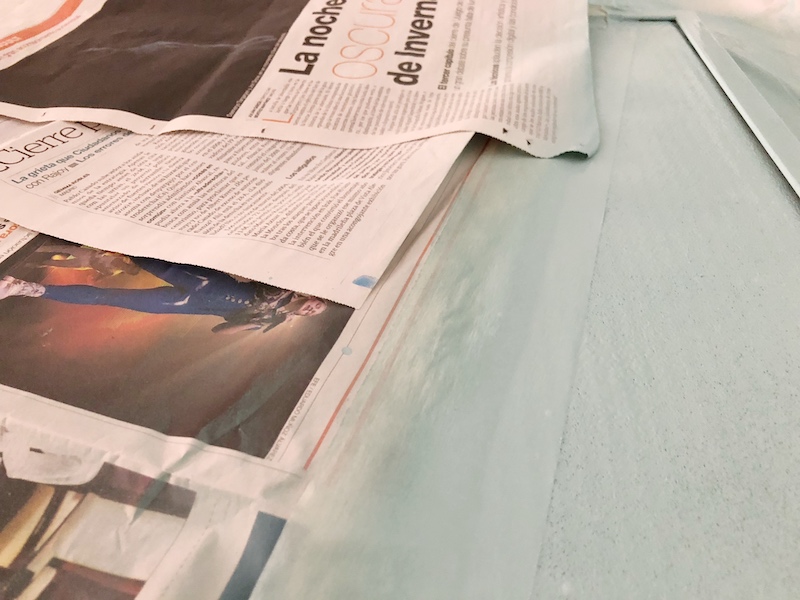 Let dry, so the cork has absorbed the paint and decide whether to give a second layer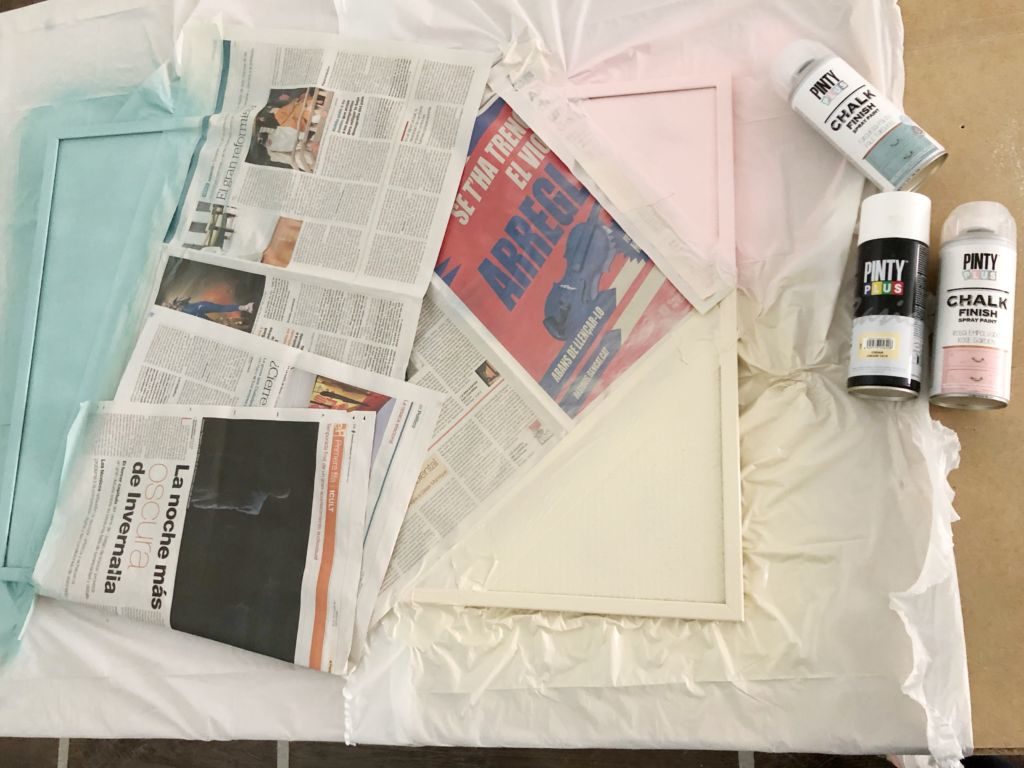 3º.- Remove the masking tape from the painted surface:
Once dry, we remove the newspaper and the masking tape to reveal the final design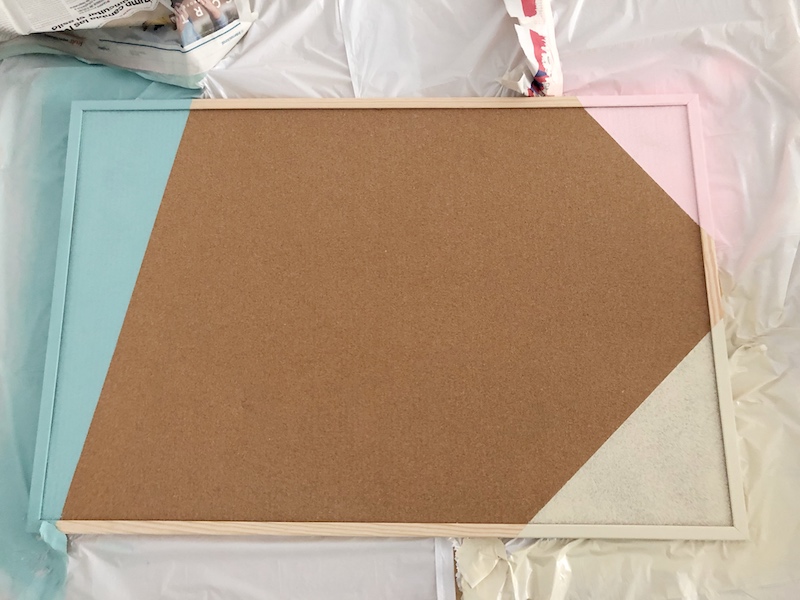 4º.- Fit the eyebolt to hang the noticeboard
Finally we fit the eyebolts to the back of the frame so we can hang our noticeboard on the wall.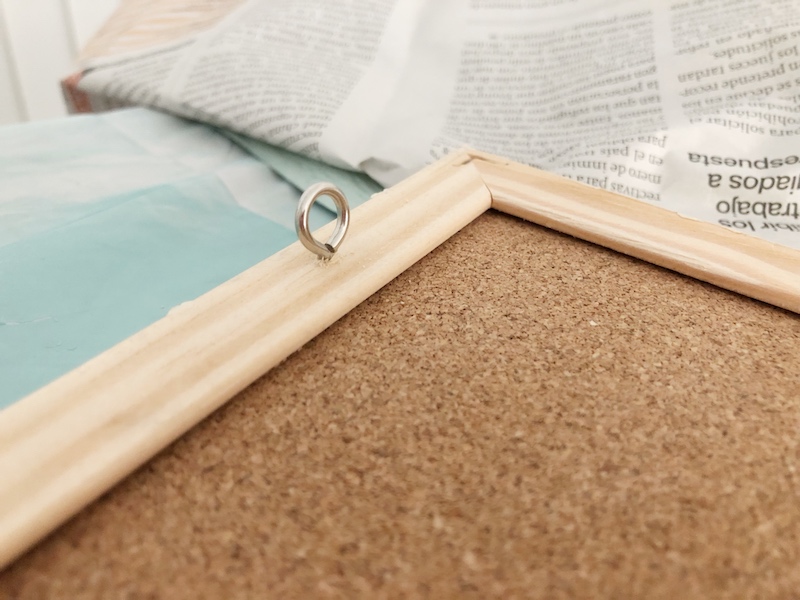 5º.- Add pins
As a final touch add some cute pins to give your noticeboard a finished looked. Now we have a place where we can keep photos and designs for inspiraion for our sewing projects.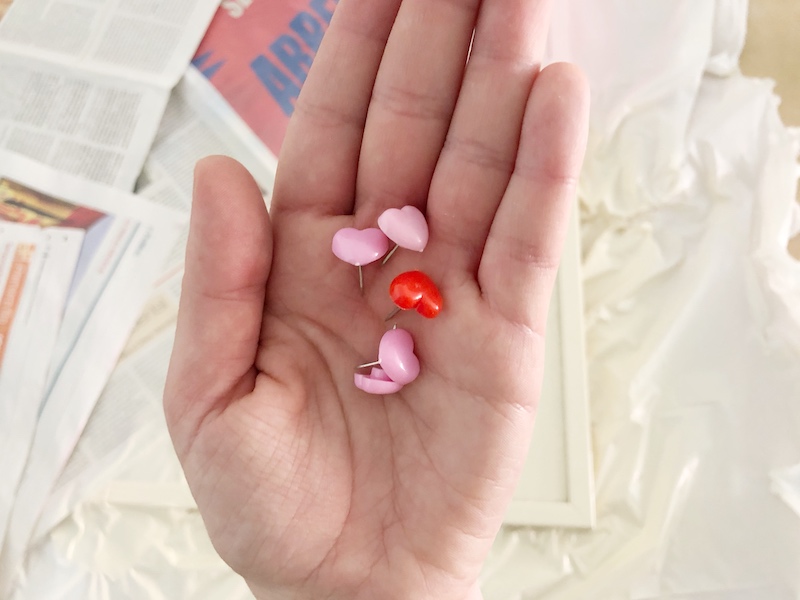 If this project inspires you we'd love to see what you do with our paints. Please share photos with us on social media using the hashtag #pintypluser. You can follow us on social media using the links below.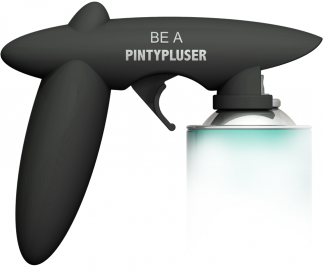 709 - Pintyplus - Gun For Spray Paints
£17.99
View product

Pintyplus - Basic - Gloss - 400ml
Quick dry alkyd enamel Gloss spray paint with a high resistance outdoors and an excellent adherence.
£11.50
View product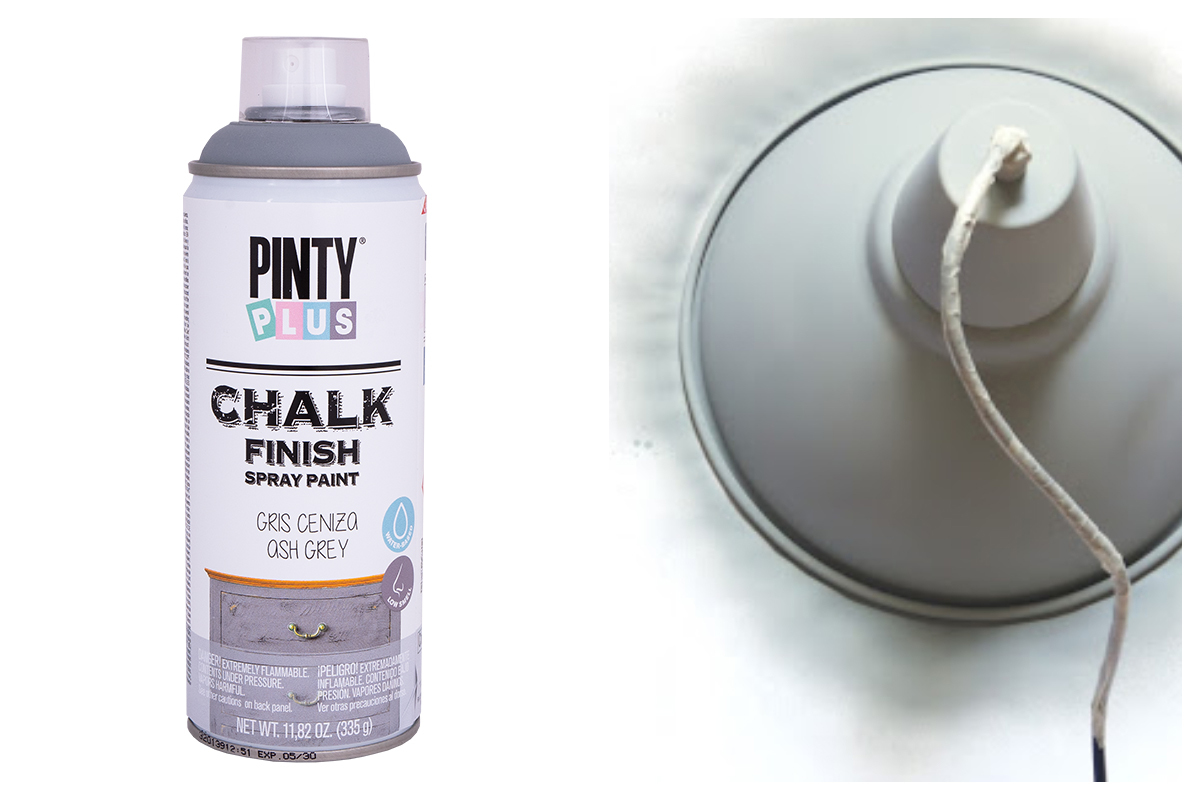 Pintyplus - Chalk Spray Paint - 400ml
CHALK PAINT in an aerosol. Gives an ultra matt finish in a choice of superb colours. Perfect on any surface!
£10.99
View product