Rose Gold is the latest colour to be added to the Evolution range of paints produced by Pintyplus. It is an elegant and warming colour that works well on interior decor items and in this tutorial we show you how to use it to create a cake stand which would be perfect for a wedding or party.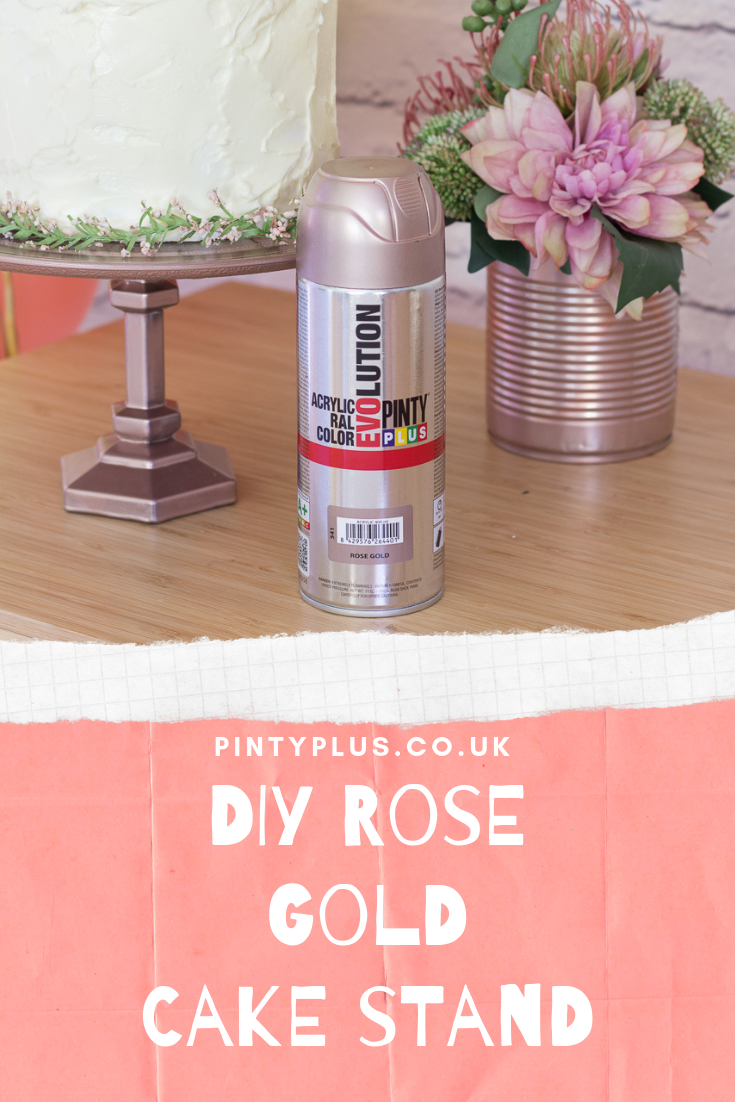 Materials for this project
Flat glass dish (our blogger used a microwave turntable plate!)
Candleholder
Hot glue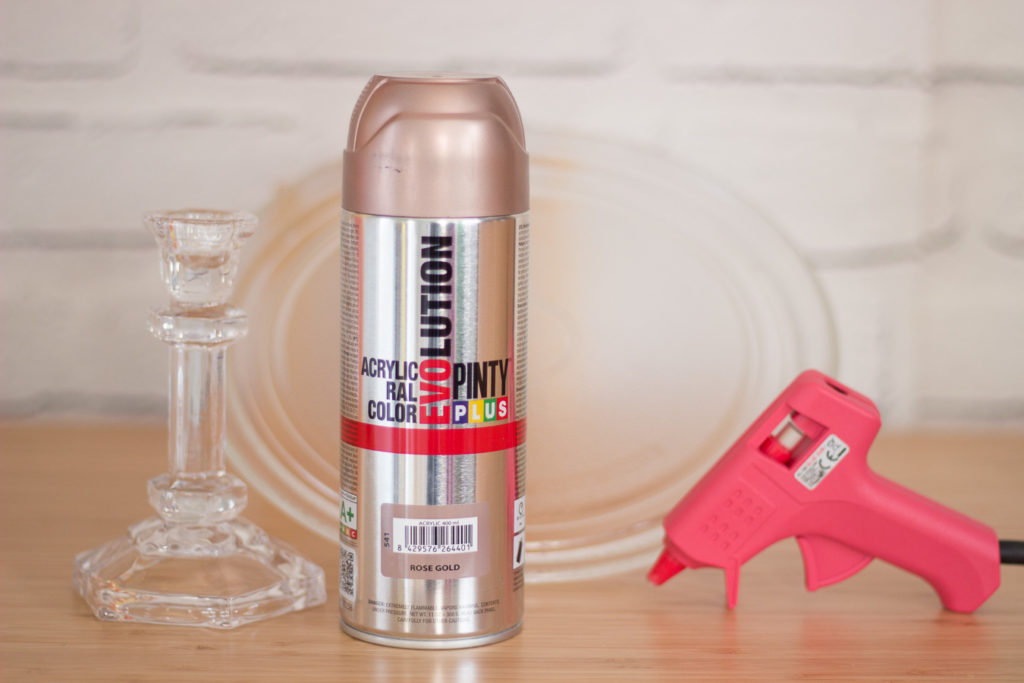 Step by step: How to decorate a cake stand with Pintyplus Evolution Rose Gold
In this video you can see how easy it is to make a beautiful cake stand painted with the Rose Gold color of Pintyplus Evolution. (please note the title is in Spanish, but there is no Spanish spoken in the video)
1 – Paint the candle holder and the plate with Rose Gold spray paint
The first thing we are going to do is to paint the two objects which will make the cake stand. The Rose Gold colour we are using is part of the Pintyplus Evolution range, the ultra-fast drying acrylic paint.
Shake the spray for one minute
Before you start spraying your objects, spray a little bit of the paint on some scrap card so that the paint has reached the nozzle and you don't begin by spraying your object with gas
Spray the objects, keeping your hand 25 centimeters from the surface and doing sweeping movements across the surface not staying in one spot too long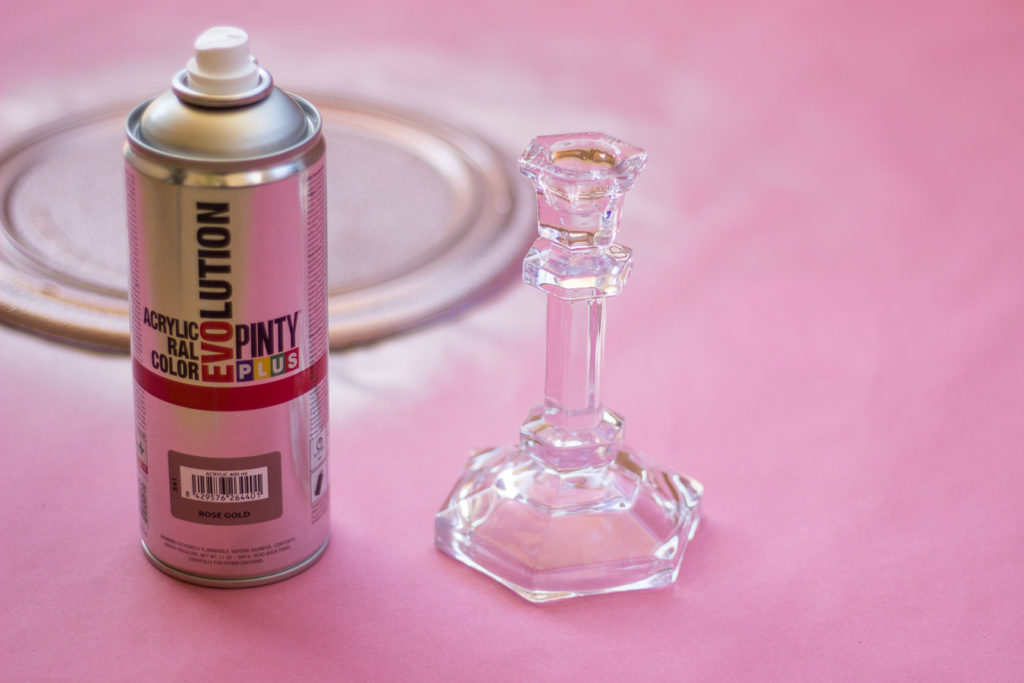 2º.- Apply hot glue on the plate painted with spray paint
As Evolution is a fast-drying paint we should only have to wait about 15 minutes before we can attach the two parts to form the cake stand. Add some hot glue to the very centre of the plate and attach the candlestick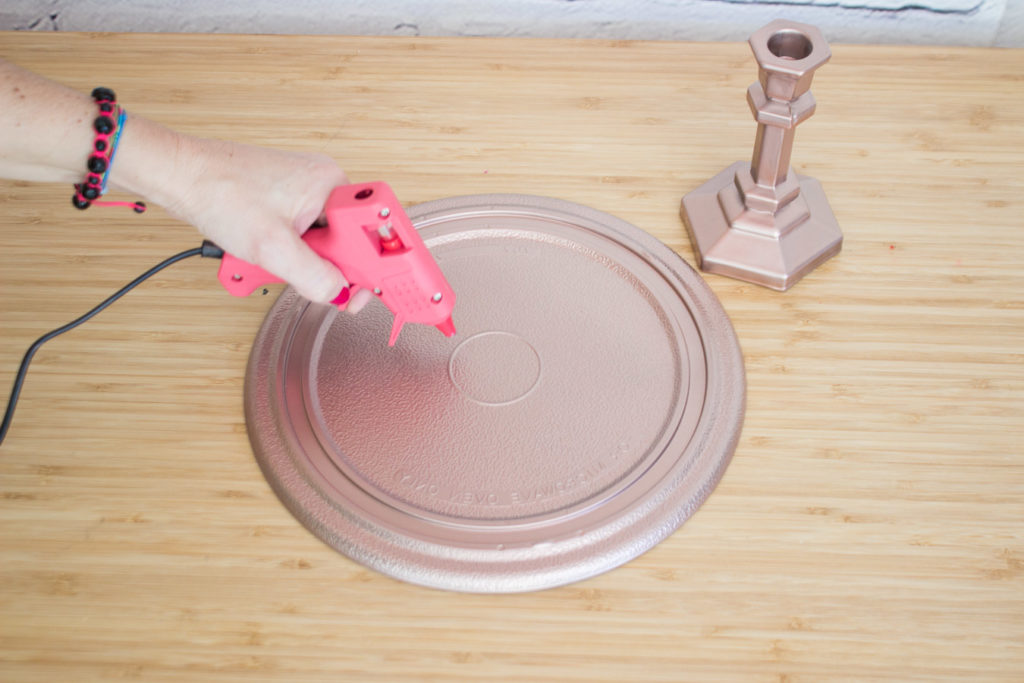 3º.- Finished result
In addition to the candle holder, we have painted an old can to use as a vase. It's amazing how the addition of a little spray paint can completely transform items!
If you feel inspired by this project, we'd love to see what you have spray painted, particularly if you've used Rose Gold. Follow us on Instagram or Facebook and tag #pintypluser when you share your photos.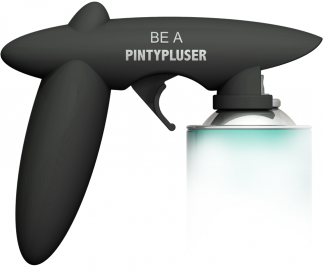 709 - Pintyplus - Gun For Spray Paints
£17.99
View product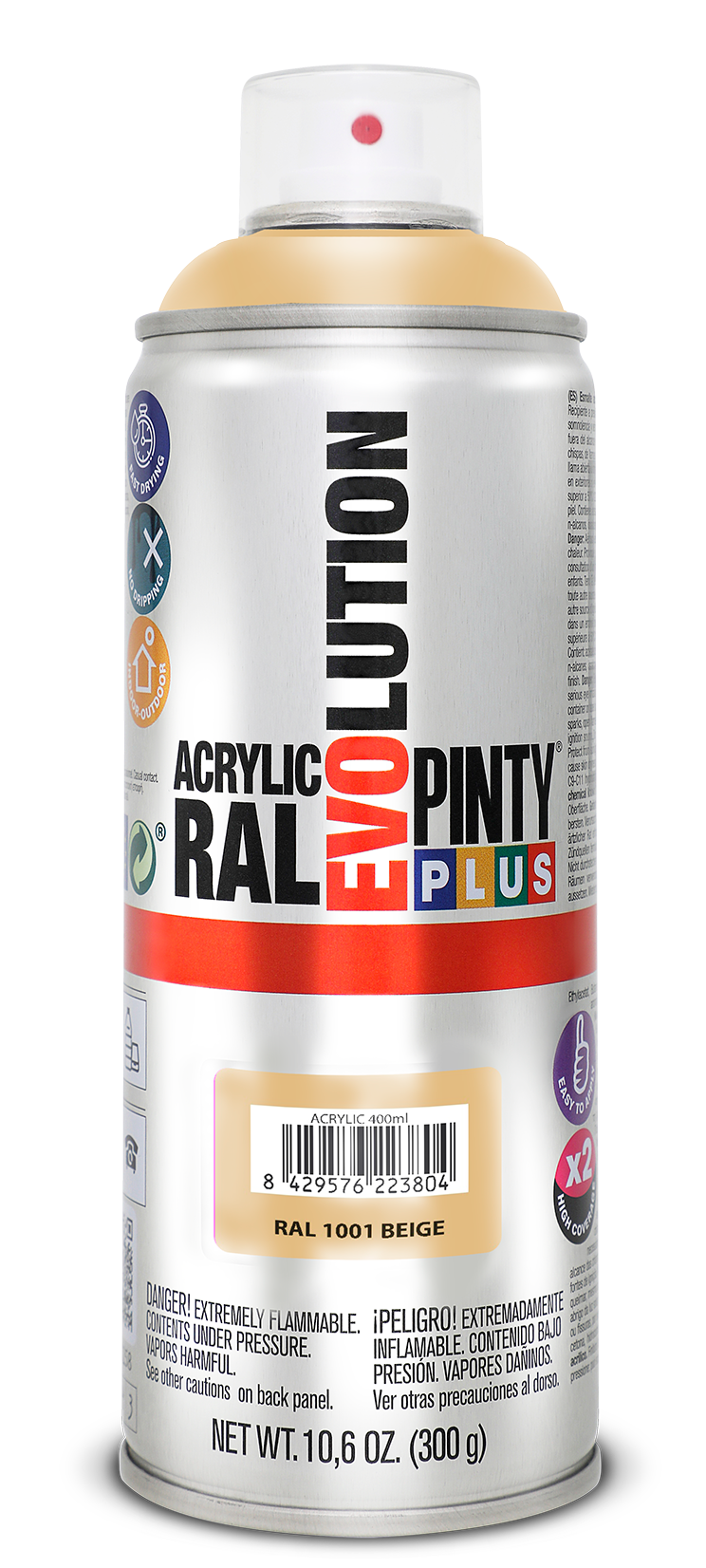 Pintyplus - Evolution - Gloss - 400ml
Extra-quick drying RAL Gloss acrylic spray paint. Suitable for use both indoors and outdoors.
£9.99
View product