Tripp Trapps are hugely popular wooden high chairs which are designed to last from babyhood to adulthood. As a result of their versatile design and the length of time you can use them in the home, they are an item which is really worth investing some time in maintaining. In this tutorial we show you how to spray paint a Tripp Trapp high chair using Pinty Plus spray chalk paint in Broken White. There are 19 colours of chalk paint in the range and we also sell spray acrylic and enamel paints, so if you prefer a different finish or colour there are a huge number of options to chose from.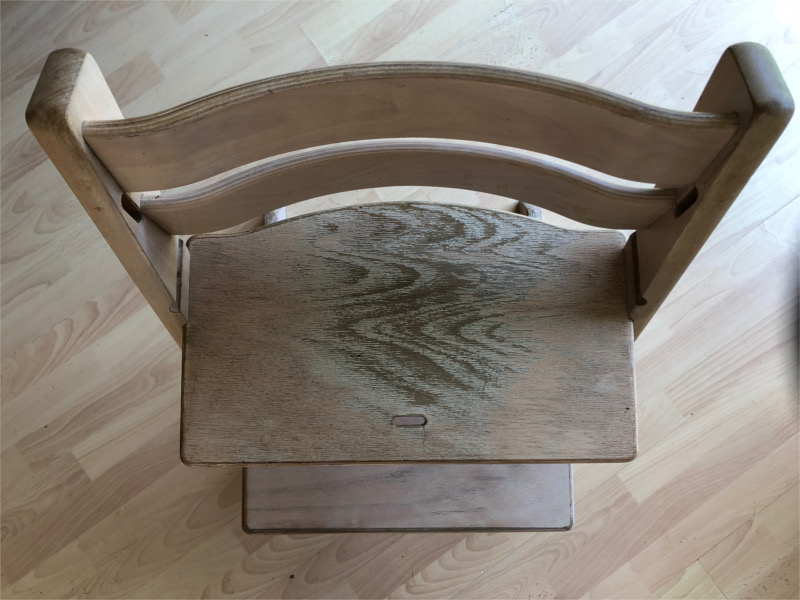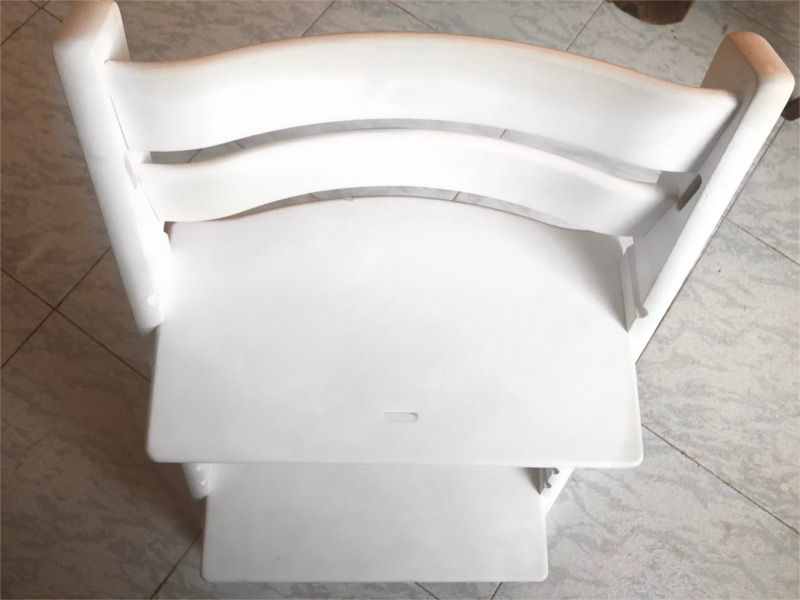 Materials
Spray gun attachment

Sandpaper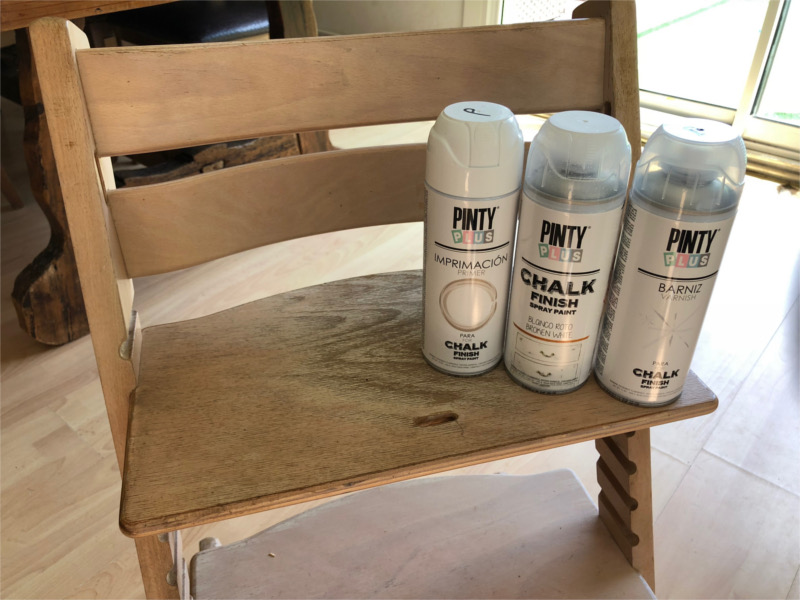 Step by step: Painting a Tripp Trapp with spray
In just four steps we are going to prime, paint and varnish our Tripp Trapp
1º.- Prepare the surface and dismantle
As always, it is necessary to prepare well the surface on which we are going to paint before we start. We must remove dust and dirt. Both can cause the paint not to adhere to the surface and cause lumps and bumps, with an item like a high chair it's particularly important to give it a good cleanse before starting as dirt tends to build up on them over the years no matter how often we wipe them over after meals!
In order to get the best finish we are going to disassemble the Tripp Trapp for painting. This is an easy task and only involves taking out a few screws.
2º.- Apply primer and let dry
Before painting, we are going to use our chalk paint primer. This covers the pores in the wood and achieves two things, it helps the paint adhere to the surface and it stops the wood absorbing too much paint so cutting down on the quantity of chalk paint we use for the top coat.
After applying, let it dry for at least an hour before applying the top coat. The drying time varies depending on the temperature and humidity of the environment.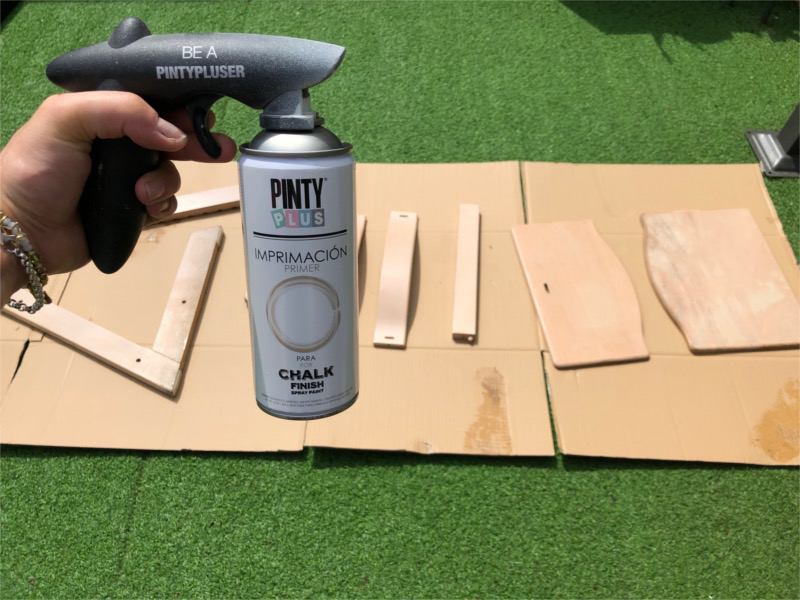 3º.- Paint and let dry
Once the primer has dried, we will apply the top coat. Pintyplus chalk paint is very easy to apply because it covers very well and dries quickly. We apply two layers of Chalk, leaving about 10 or 15 minutes of drying between each layer.
4.- Varnish
Once the top layer of paint has dried well, we finish with a varnish. For this we will use the Pintyplus Chalk Paint Varnish. The varnish waterproofs and protects the surface from day to day wear and tear, which is particularly important on an item like a high chair which will get quite hard wear.