One of the most popular questions we get asked is whether our chalk paint is suitable for Lloyd Loom chairs and wicker furniture, so we've decided to answer that question in this blog post.
What is a Lloyd Loom chair?
The Lloyd Loom process of creating wicker furniture was patented by Marshall Burns Lloyd in 1917 and quickly became popular. By the 1930s, Lloyd had sold his patent for 3 million dollars and Lloyd Loom furniture was everywhere! You could find chairs, tables and even baby carriages in most entertainment venues from hotels, to cruise ships and restaurants. Over 10 million pieces of furniture were made in the US and Britain by 1940.
Nowadays some Lloyd Loom furniture is still made in the Far East and much more of it survives from a previous era. Some is in its original unpainted state and other pieces have been subjected to repeated makeovers. You can pick a chair up on an auction site or in a charity shop for about £10 and although many are rather traditional in design, the 1960s Lloyd Loom tub chairs have a very contemporary shape.
How to paint a Lloyd Loom chair
When it comes to choosing a paint for a Lloyd Loom chair we strongly advise you pick a spray paint over a paint that has to be applied with a brush.
The varied and uneven surface of wicker, means that if you apply with a brush the paint is likely to pool in recesses, forming an uneven layer of paint and distracting from some of the more delicate features of wicker. By using a spray paint you can apply light mist coats and gradually build up layers getting an even coverage.
Using spray chalk paint will give you a matt finish which can be protected with water based varnish, but if you want to get a harder wearing gloss finish we recommend acrylic based Evolution paint. Whichever paint you choose we recommend purchasing two cans if you are a first time sprayer (from which you are likely to have a little left over). More experienced sprayers may be able to get away with just one.
If your chair has previous coats of acrylic on non water based paint on it we suggest starting with a layer of primer. We have a specific primer made for our chalk paint range and a universal primer which can be used for all paints. Watch the video above to see our step by step guide.
Tips and tricks
A couple of words of advice when you are spraying…
(1) Watch our how to video first
(2) Take a tea break! When you have a little bit left at the end of the can and you think you are all done, instead of using it all up and then making the tea, make the tea first! 9 times out of 10 when you come back and look at the chair with fresh eyes you'll see a spot you missed and you'll be glad you left a little in the can!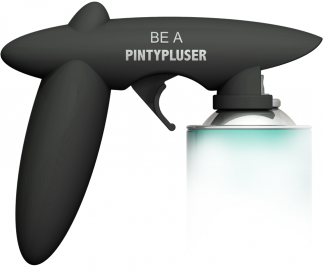 709 - Pintyplus - Gun For Spray Paints
£17.99
View product

Pintyplus - Wax for Chalk Spray Paint - 400ml
Protect surfaces painted with any chalk or chalky finish paints
£11.50
View product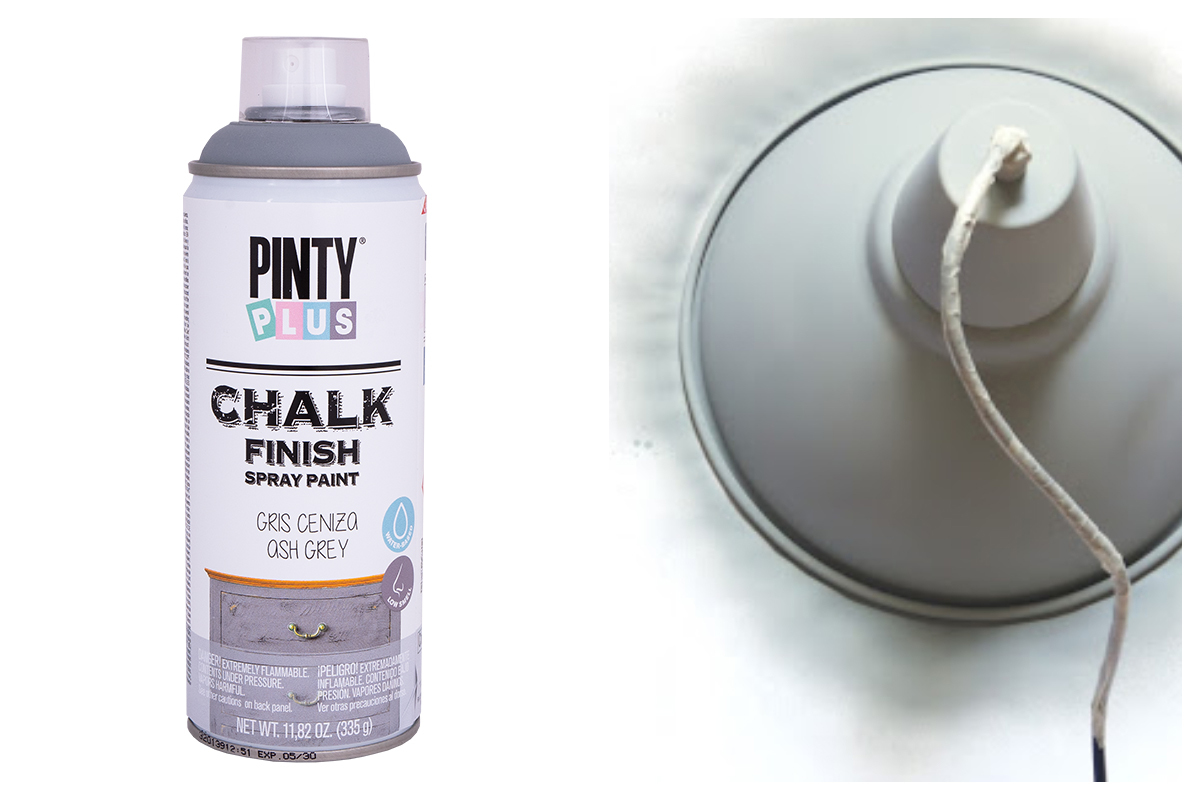 Pintyplus - Chalk Spray Paint - 400ml
CHALK PAINT in an aerosol. Gives an ultra matt finish in a choice of superb colours. Perfect on any surface!
£10.99
View product