Would you like to be able to pick out your suitcase easily at the luggage carousel? Have you ever picked up a bag by mistake because it was identical to yours? If you want to make your suitcase stand out from the crowd, just follow this tutorial from our Spanish blogger Itziar we will show you how to customize and paint a plastic suitcase in just five steps.
Materials
To customize your plastic bags you will need the following materials:    
How to paint a plastic suitcase in 5 steps
Transforming and personalizing your luggage in an original and creative way is much simpler than you imagine. This video tutorial will convince you of this:
So that you do not have any doubts, these are the steps that you have to follow:
1º.- Clean the suitcase
We recommend using alcohol to clean the suitcase. Before painting it is necessary to remove dust and dirt so that the paint adheres and distributes evenly. Then we will cover the areas that we do not want to paint with masking tape and protective paper.
2º.- Apply the primer
This step is essential to obtain a good grip for the paint. To paint a plastic suitcase our plastics primer from the Tech range is ideal. This primer also has the advantage that it dries in just 15 minutes, so you can apply the finishing paint almost immediately.
3º.- Apply colour
The next step will be to colour the suitcase. For this, Itziar has used different colors of Pintyplus Evolution spray paint in a random way. In this way a nice camouflage effect is achieved. Pintyplus Evolution has an ultra-fast drying of just 15 minutes.

4º.- Reverse stencil
Itziar has chosen templates of tropical leaves. You can create custom templates using paper or acrylic stencil. To fix the templates and prevent them from moving, it is best to use Pintyplus removable adhesive spray. It is very easy to apply and, as its name suggests, after applying it you can easily remove the templates and leave no residue.
5º.- Painting on the templates
The last step will be to apply the last layer of spray paint on the templates. In this way, when you remove them you can create a beautiful decoration of multicolored tropical leaves. Itziar has used the color white so that the leaves stand out, obtaining a spectacular result. Once the entire suitcase has been painted, it will only be necessary to take off the templates.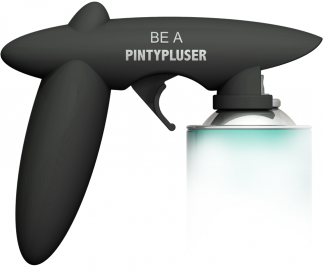 709 - Pintyplus - Gun For Spray Paints
£17.99
View product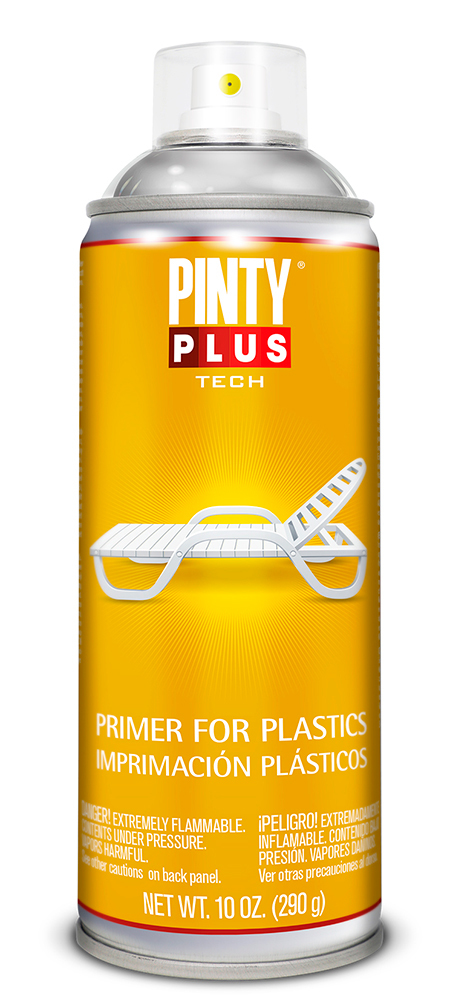 Pintyplus - Tech - Primer For Plastics - 400ml
Colourless primer for most plastics. Obtain the best anchorage before applying the final finish.
£13.50
View product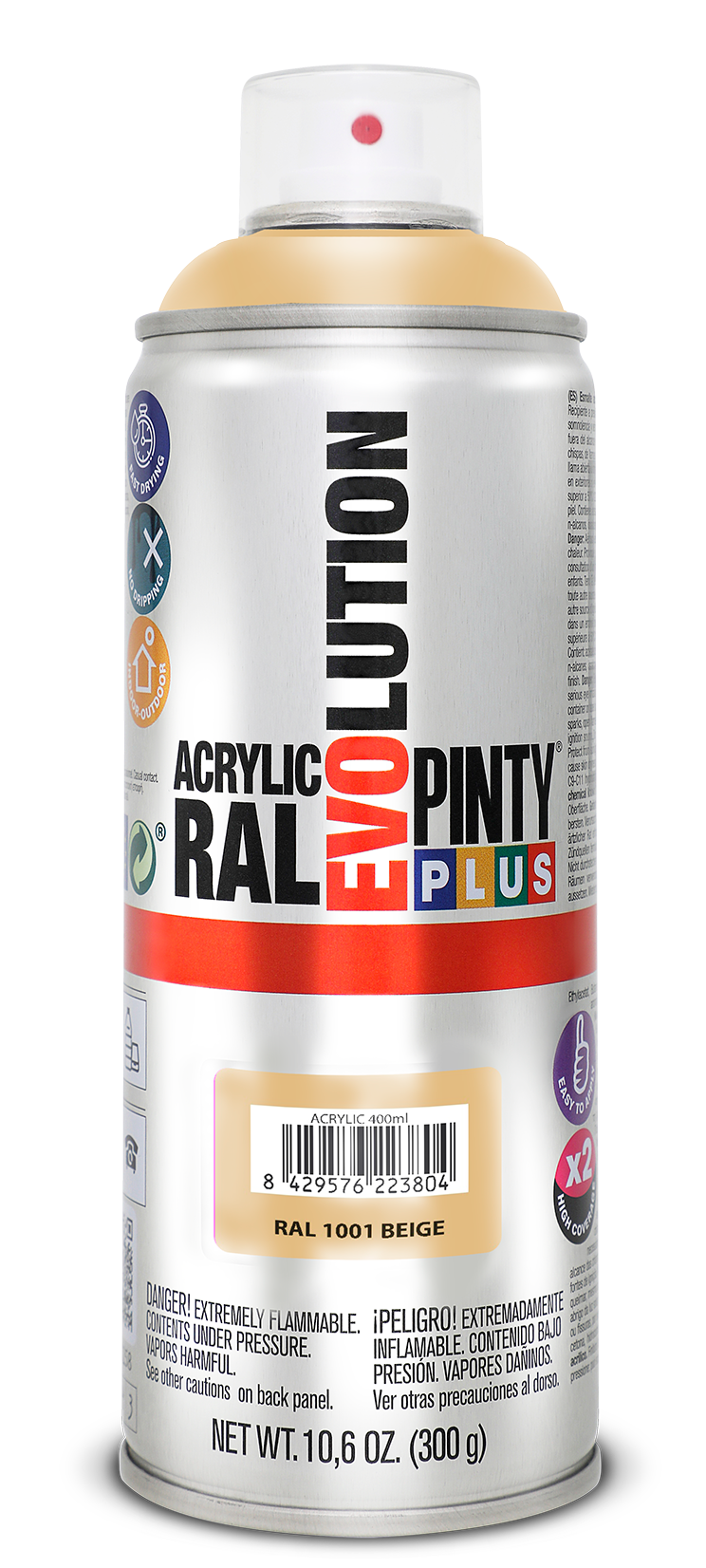 Pintyplus - Evolution - Gloss - 400ml
Extra-quick drying RAL Gloss acrylic spray paint. Suitable for use both indoors and outdoors.
£9.99
View product