Have your radiators yellowed with the passage of time or has the paint begun to flake off? This tutorial will show you how to update their appearance and give them a contemporary look in just a few minutes.

Materials
To paint a radiator we will need:     
• PintyPlus Tech Paint spray for radiators. This type of paint resists up to a temperature of 90 ° C, which is much higher than that usually achieved by domestic radiators.
• Pintyplus Evolution Acrylic paint.  You can choose from its wide range of RAL colors.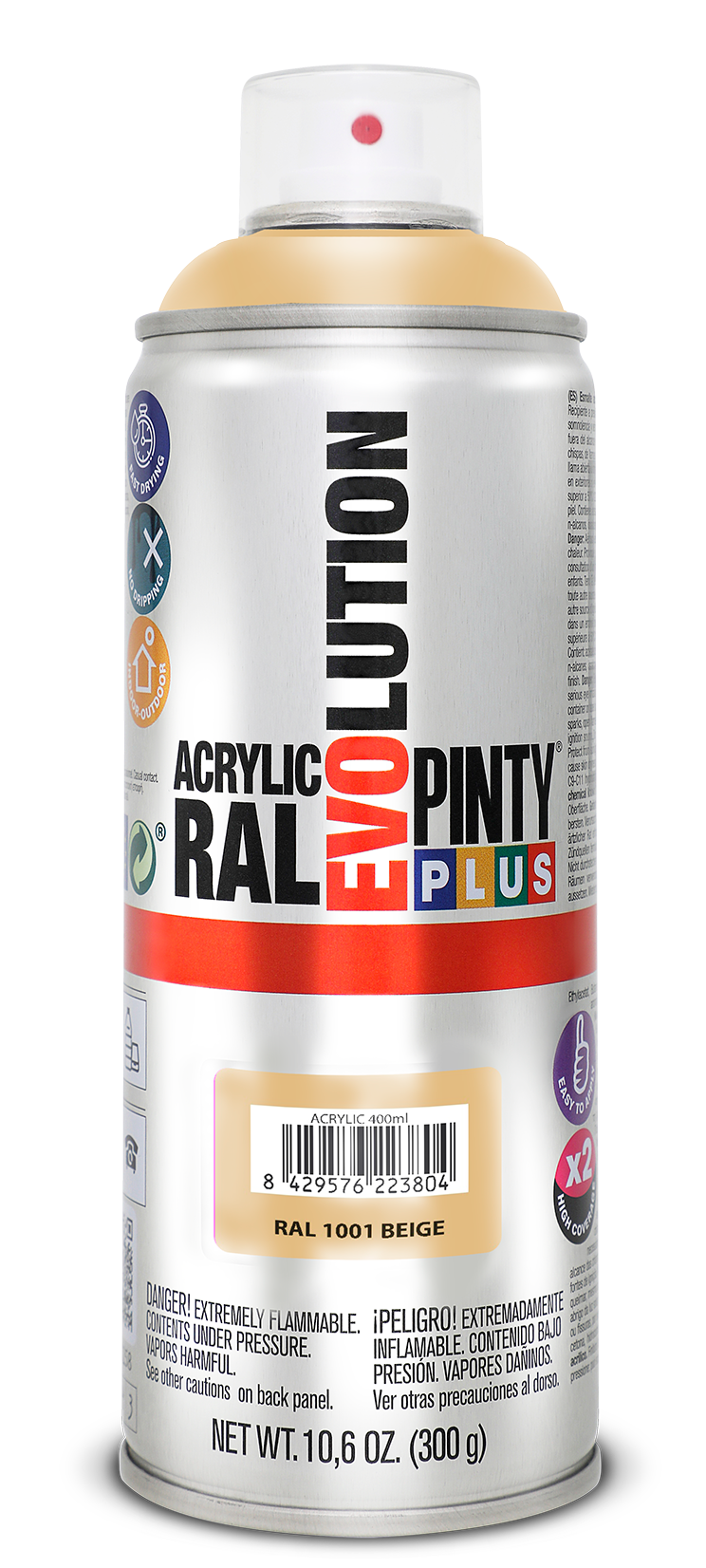 Pintyplus - Evolution - Gloss - 400ml
Extra-quick drying RAL Gloss acrylic spray paint. Suitable for use both indoors and outdoors.
£9.99
View product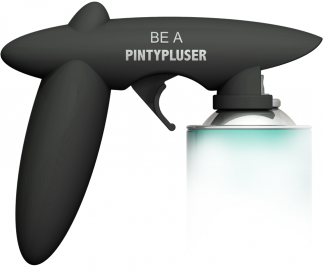 709 - Pintyplus - Gun For Spray Paints
£17.99
View product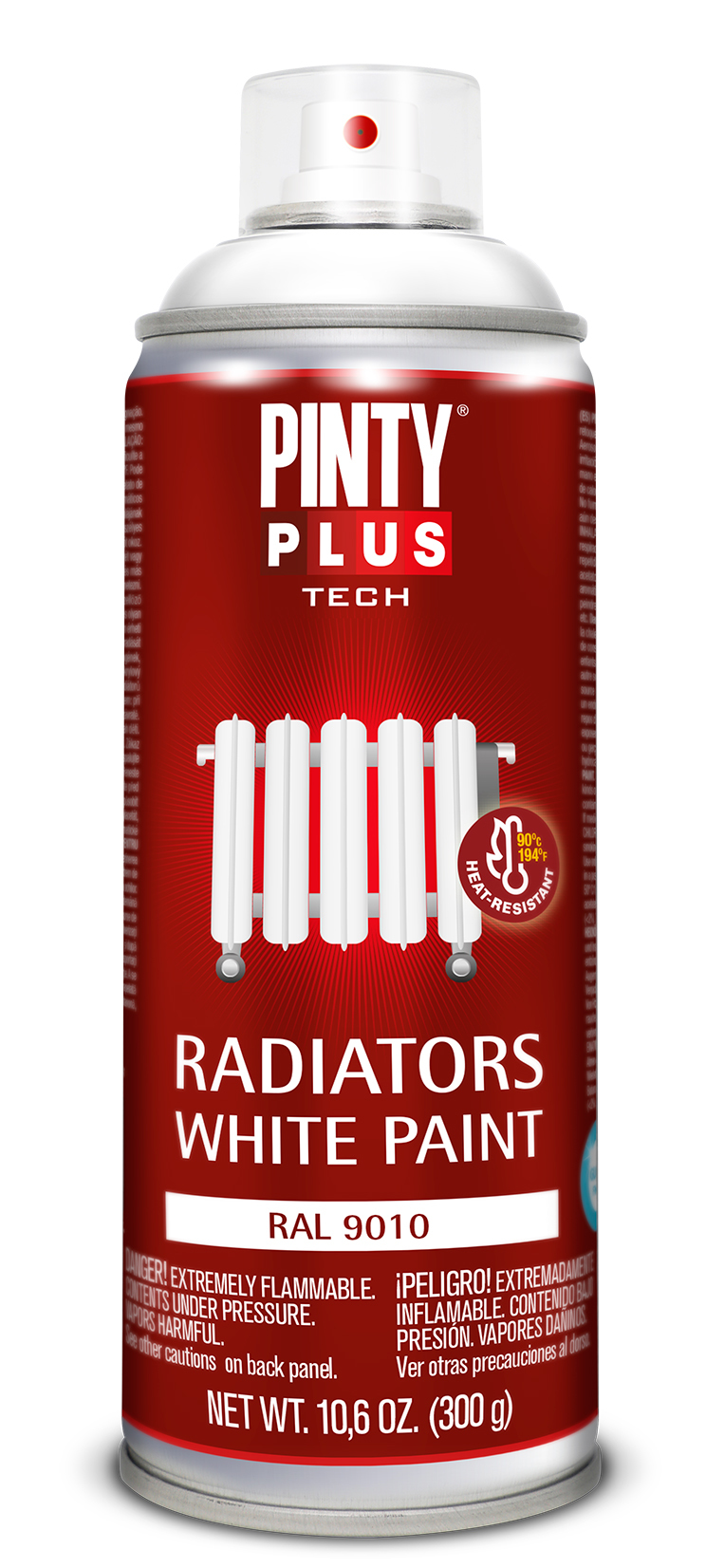 Pintyplus - Tech - Radiators White - 400ml
Quick dry gloss white acrylic enamel. Provides high temperature resistance up to 90ºC.
£12.99
View product
How to paint a radiator with spray paint
Painting a radiator is much easier and faster than you can imagine, if you do it with spray paint. To renew your old radiator and make it look like new again, just follow the steps below.
• 1º.- Clean the radiator and protect the area First, it will be necessary to clean the radiator with cleaning alcohol to remove dust and dirt and help the paint adhere. In case the original radiator paint is in poor condition, we will remove it with Greenox stripper. It is advisable to cover the surrounding area with a cardboard or protective paper to avoid staining the wall or floor. In this way, it is not even necessary to disassemble the radiator.
2º.- Apply paint for radiators
Next,  paint with Pintyplus Tech radiators . This type of paint is specially formulated for the retouching and painting of the cast iron and aluminum radiators that we usually have at home. To paint with it you must follow the following steps:     Shake the pot for 1 minute after the sound of the mixing balls     Spray at a distance of 25/30 cm     Apply thin layers, first horizontally and then vertically In just 15 minutes the paint will have dried and you can move on to the next step.
3º.- Give the radiator color
The third and final step will be to apply a color if we do not want our radiator to be white. As what was sought was a radical change that completely renewed the appearance of the old radiator, the color RAL 1018 Zinc Yellow was chosen from the extensive color chart of Pintyplus Evolution. Its application is as simple as applying the radiator paint. You just have to follow the same steps. In addition, its aerosol format allows it to reach all the radiator corners, including its interior.  If later on you decide to change color, it wouldn't be necessary to repaint the radiator with radiator paint, simply choose another color and apply.
After following these steps, the radiator will have been updated.
What a change, right? It looks nothing like the yellowish and faded radiator at the beginning. The best part is that you only needed a couple of spray cans and barely an hour to make this change possible.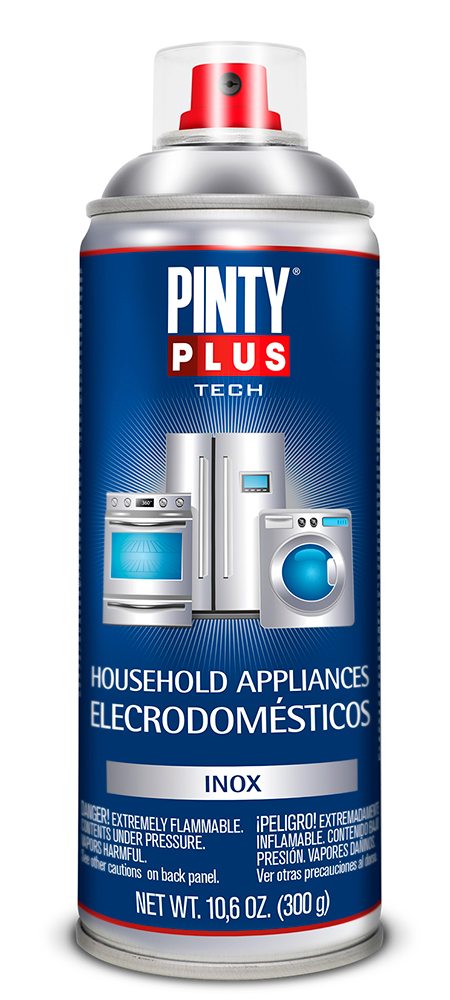 Pintyplus - Tech - Stainless Steel Household Appliances - 400ml
Quick dry stainless steel finish paint. Prevents oxidation.
£13.50
View product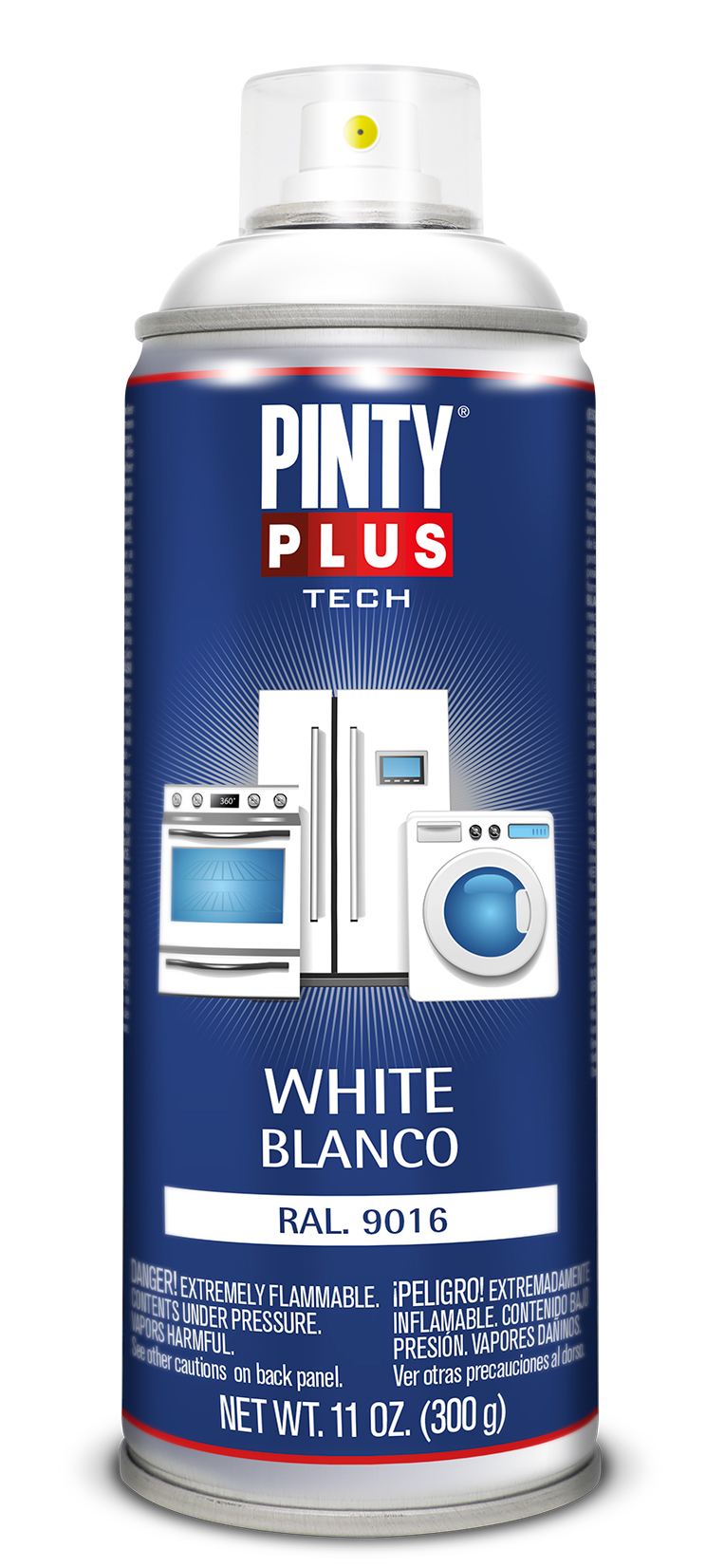 Pintyplus - Tech - White Household Appliances - 400ml
Quick dry anti-rust spray paint. White gloss finish.
£11.99
View product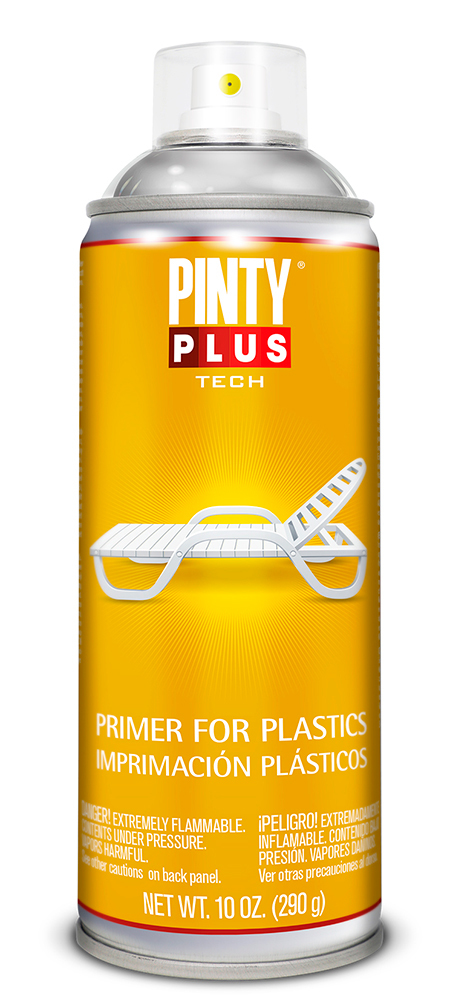 Pintyplus - Tech - Primer For Plastics - 400ml
Colourless primer for most plastics. Obtain the best anchorage before applying the final finish.
£13.50
View product