The Pintyplus R&D department never stops researching and improving products to create new colours and sprays for all types of objects and materials. In this post we talk about the great results you can achieve when painting wrought iron objects with one of our specialist paints from the Pintyplus Tech range.
Iron has its own characteristics and requires a type of paint that is particularly resilient. We find this material used for railings, decorative objects in the garden and outdoor furniture, so they need a paint which is resistant to sun and rain and impedes the development of rust. Pintyplus Forge paint has been specially developed for this purpose.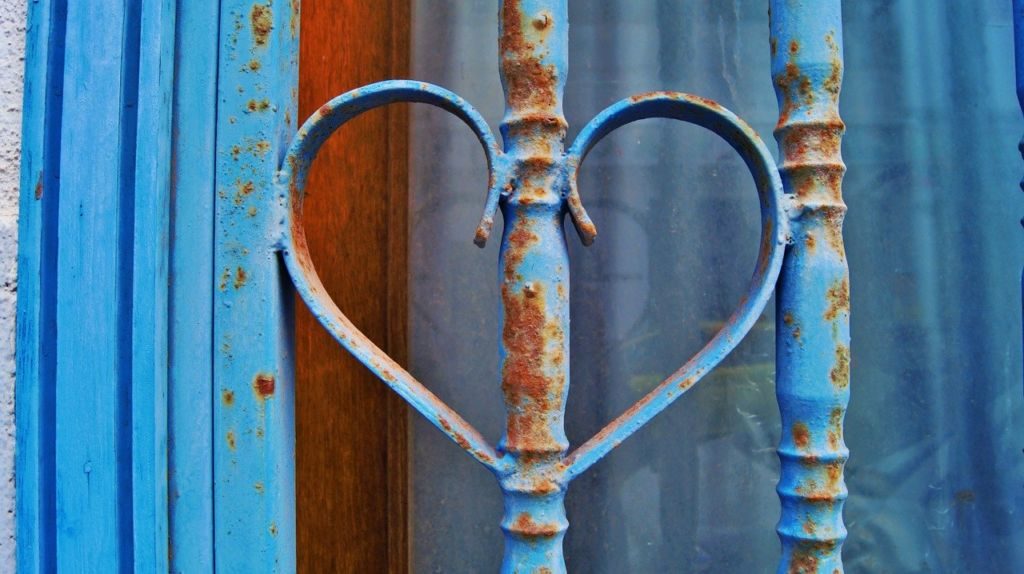 A range of paints designed for DIY and restoration
Due to the durability of iron, decorative family pieces, such as headboards or iron benches can often be passed between one generation and the next. These old pieces are not always well preserved, so a coat of paint can help us rescue them and give them a new lease of life. Pintyplus forge paint is dual-purpose, working as both a primer and paint, so it is a great quick way to restore these pieces.
A quick note before you start, when the surface to be treated is in very bad condition, we recommend the use of a paint stripper beforehand, which will remove paint and varnishes of any kind. Apply Pintyplus GREENOX spray. Once sprayed, leave on several minutes and then clean with soap and water. Then, the surface will be ready to be painted again.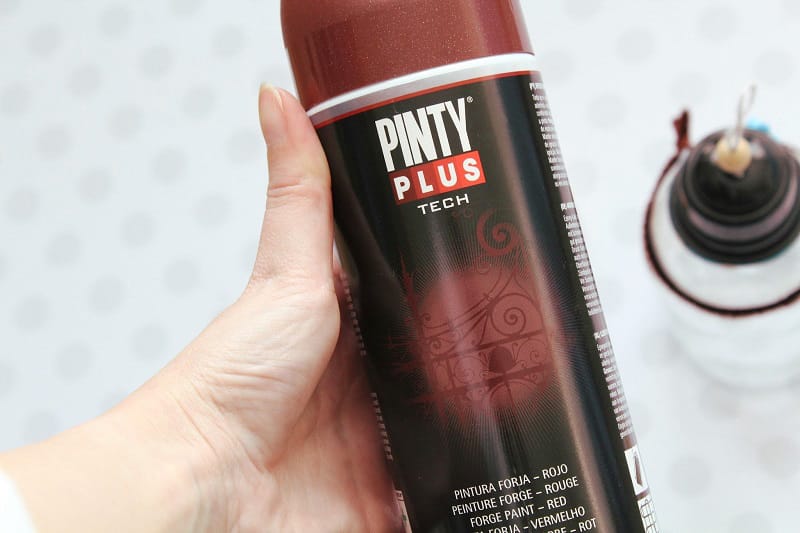 Iron gates, railings, and furniture
Wrought iron furniture pieces have unmistakable styles linked to the use of this material: the vintage, the Ibizan and the Moroccan style. Forged metal objects do not have to stick to traditional black. You can play with different shades to give a piece your own style. A matte black gives a touch of sobriety and elegance, but the gray or blue will introduce a brighter note.
The Pintyplus TECH Forge paint range includes fashionable colours that give a matte and aged finish ideal for vintage decoration. The blue color (Blue FJ826) has a turquoise tone that gives an Ibiza style to bars, railings, tables, and chairs, making it ideal for decoration in coastal homes. The green and red have an aged finish that makes them perfect for country houses.
The TECH range of paints is antioxidant and abrasion-resistant, so in addition to restoring and decorating, it will serve to protect wrought iron structures from rust too.
Paints used for restoring wrought iron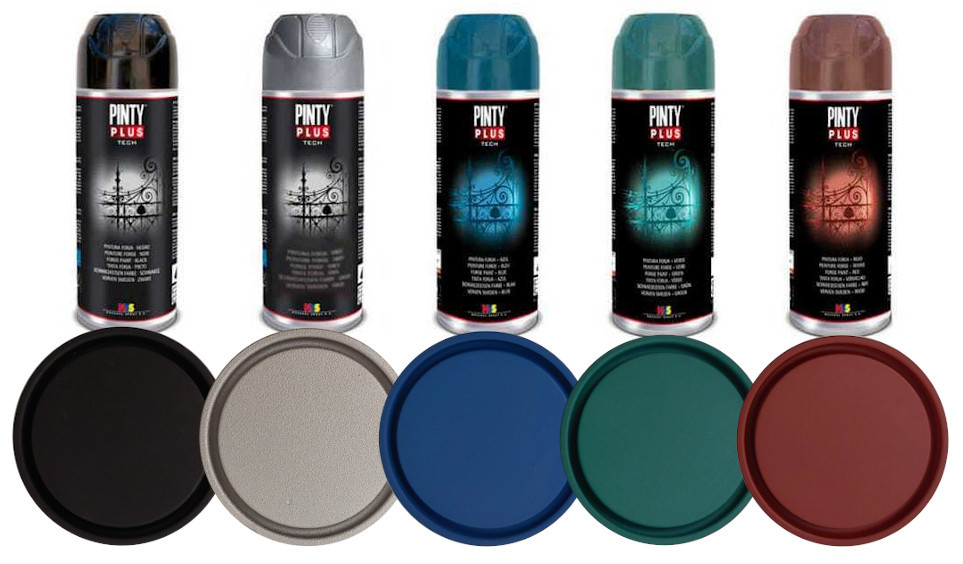 Pintyplus - Tech - Forge Paint - 400ml
Matt epoxi paint to decorate and protect metallic surfaces. 2 in 1: primer and finish. Excellent durability outdoors. Thick and tough finish which produces an antique iron effect.
£11.99
View product

Greenox - Paint Stripper
Super active and low toxicity paint remover
£12.99
View product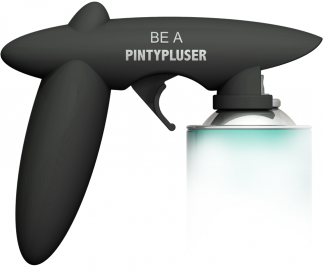 709 - Pintyplus - Gun For Spray Paints
£17.99
View product