One of the most interesting applications of spray painting is the restoration of furniture. It gives a smooth and professional finish and can complete transform the appearance of furniture whether free-standing or built-in like these wardrobes. For this project we used Evolution our hard-wearing acrylic spray paint to give one blogger's bedroom a completely new bright white and minimal look.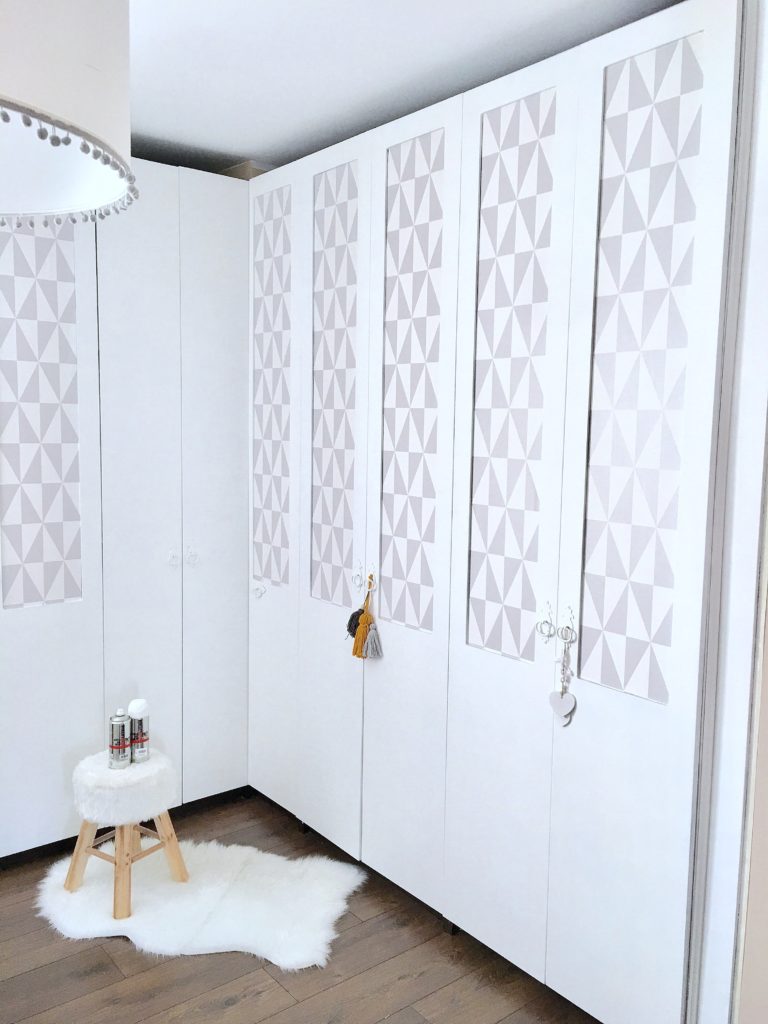 Materials for this project:
Pintyplus EVOLUTION acrylic spray paint RAL 9010
Pintyplus Evolution Matt varnish M199.
Masking tape, wallpaper, and paper glue.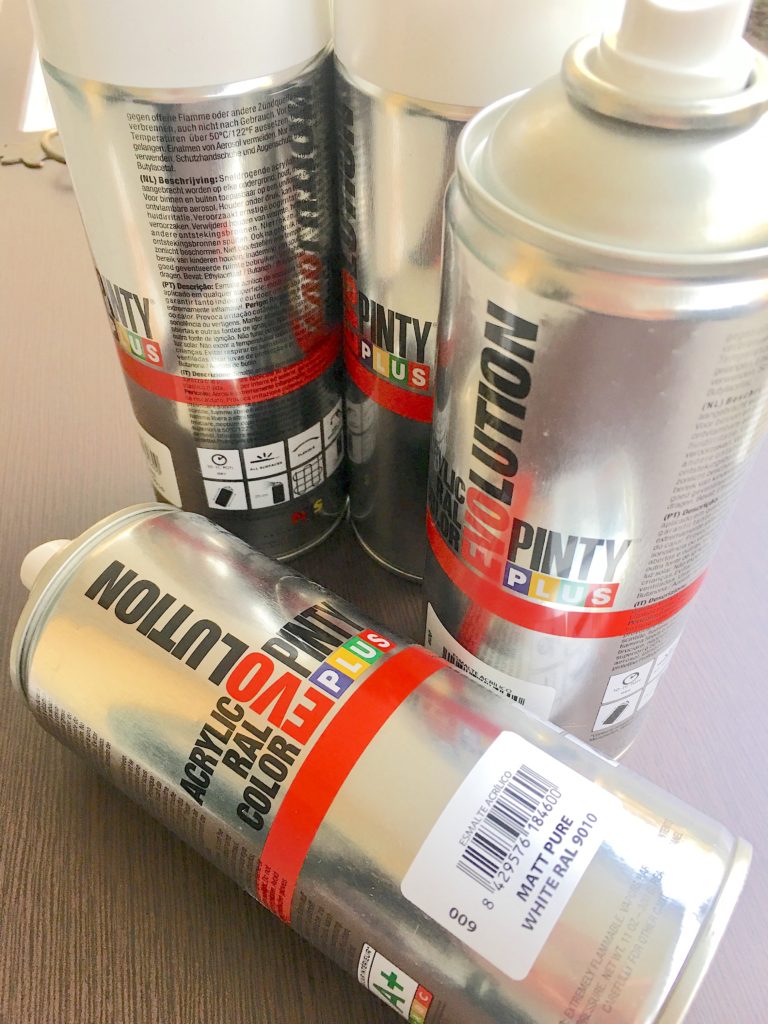 Step by step: painting a wardrobe with spray paint:
Now we will show you how easy it is to paint a piece of furniture with spray paint. Pintyplus Evolution spray acrylic paint dries very fast, you get great coverage and there's no risk of the paint running if applied properly.
The first thing we will do is take the doors off the wardrobe frame in order to paint them. Choose a well-ventilated place to spray them and ensure you have protected the area around the door in case of overspray (though the design of the Evolution nozzle means overspray is hugely reduced). We will then clean the surface of the wardrobe door well to remove traces of dust and dirt.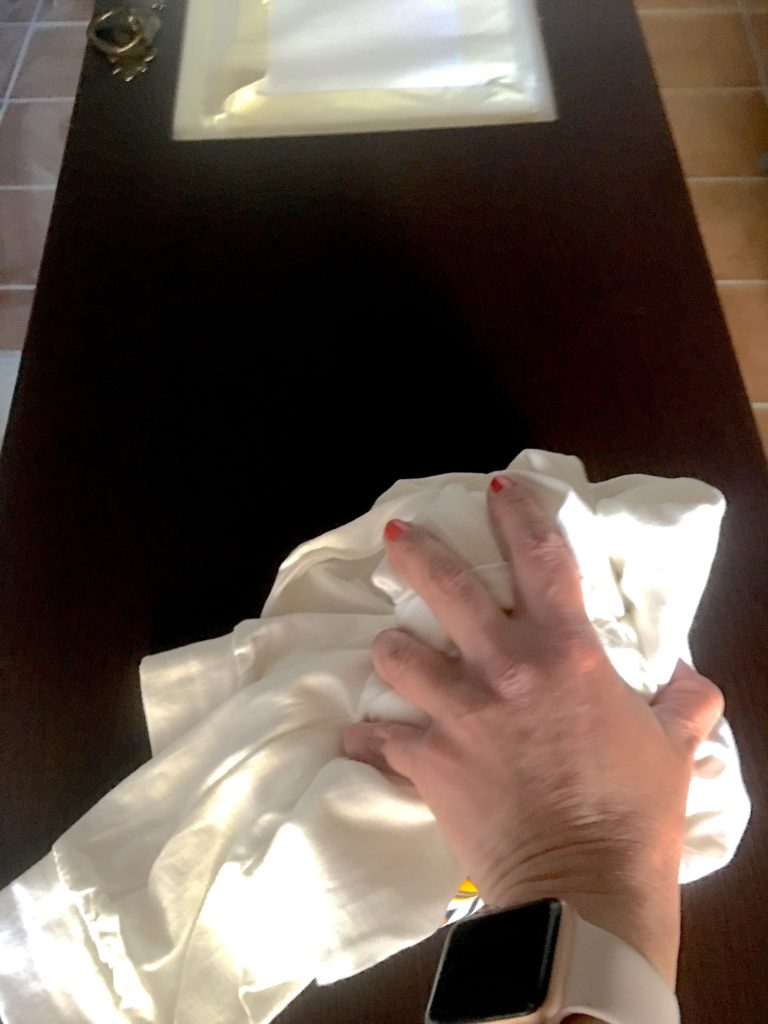 2. Cover the areas that we do not want to spray.
Next we will use masking tape and paper to cover the areas we do not want to paint, in this case the windows on the doors.
3. Paint with matt white acrylic paint spray.
Now it's time to apply our paint! We have chosen matt white Evolution spray. Once dry we will give a second layer. Remember that Pintyplus Evolution spray paint dries very fast and we will take very little between layers. Two coats will be enough to cover even this dark wood surface.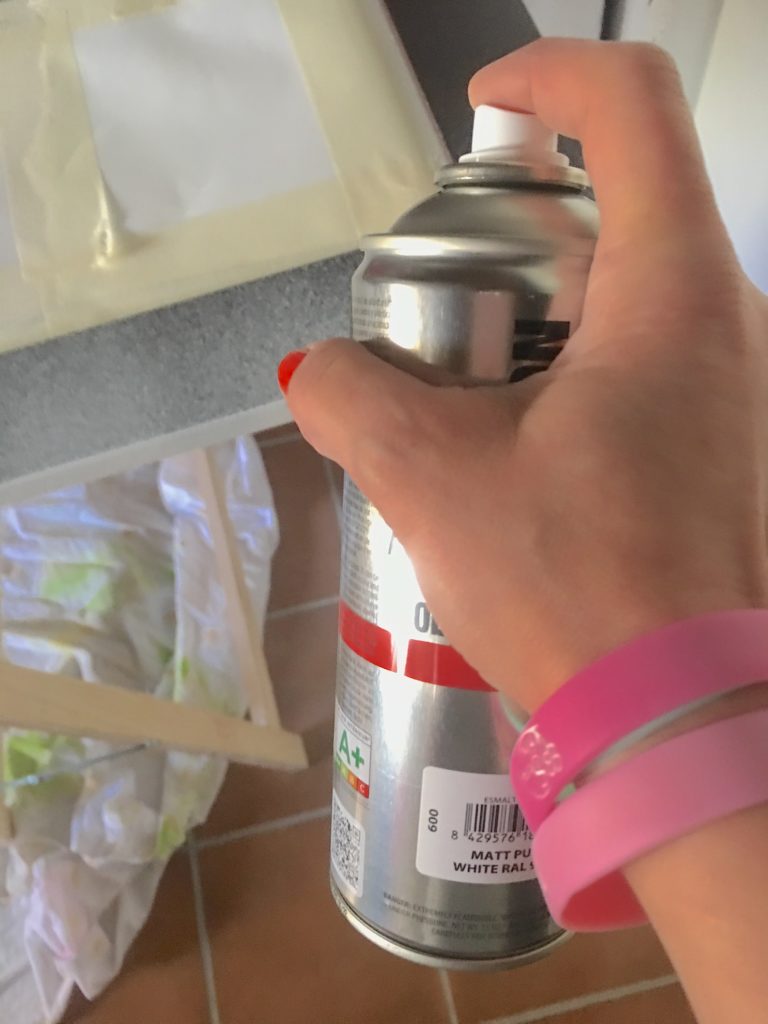 4.Varnish with Pintyplus Evolution Matt.
Allow the paint to dry and apply the Pintyplus Evolution matt varnish. We suggest you apply two coats of varnish to better protect the surface and make the paint resistant to damage.
And it's done. If this project inspires you don't forget to share your creations with us on social media using the hashtag #pintypluser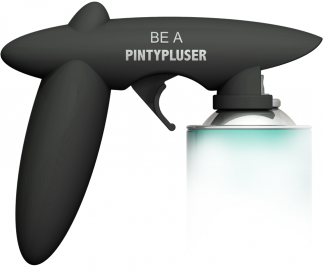 709 - Pintyplus - Gun For Spray Paints
£17.99
View product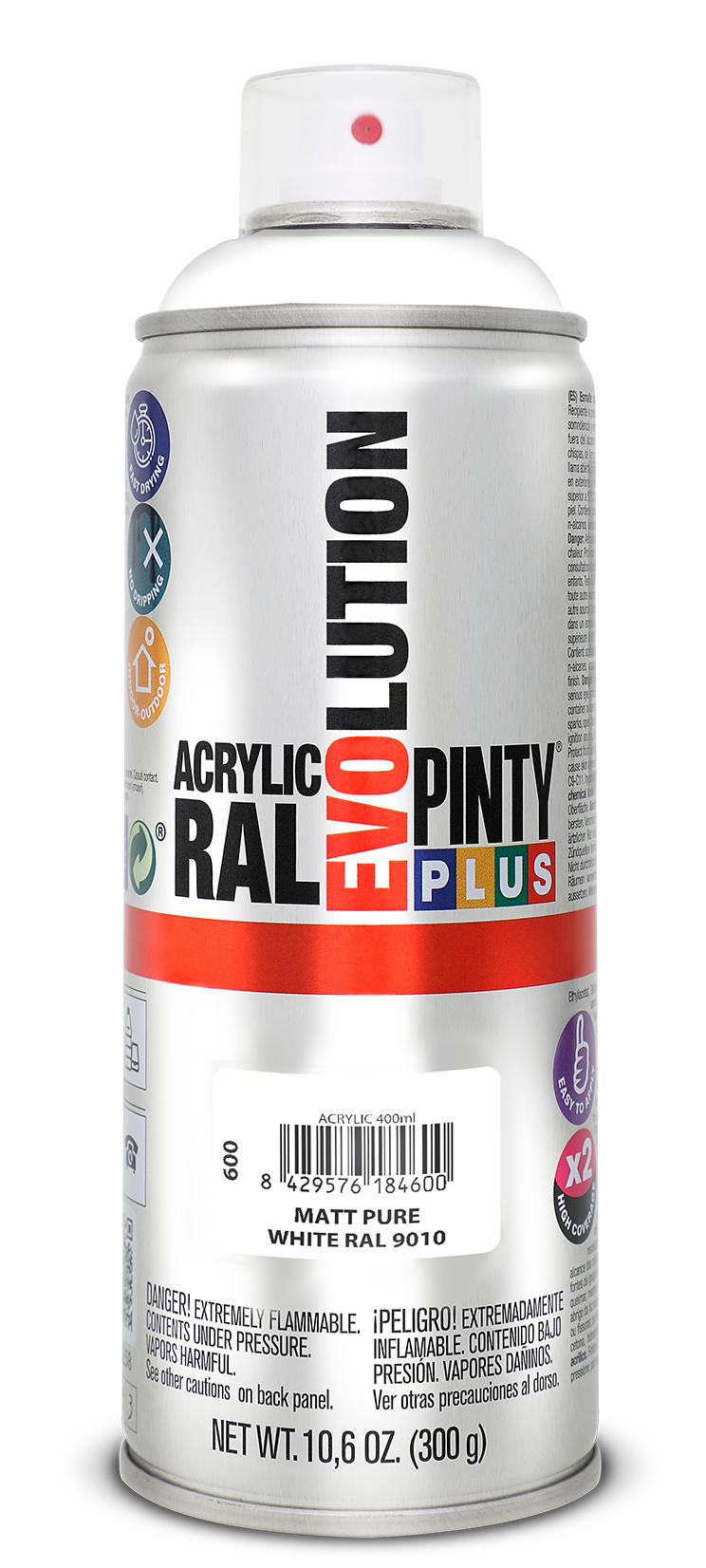 Pintyplus - Evolution - Matt - 400ml
Extra-quick drying RAL Matt acrylic spray paint. Suitable for use both indoors and outdoors.
£9.99
View product