In this tutorial we show you how versatile and easy to use or blackboard spray paint is. In a few easy steps we'll create a blackboard for a child's room and decorate it with Lego pieces. Our blackboard paint in an aerosol is slate black with a matt finish and you can use real chalk or chalk pens on it. In addition it covers well and creates a hard and resilient finish.
Materials
• Pintyplus blackboard spray paint 
• Lego pieces
• Picture frame
• Glue gun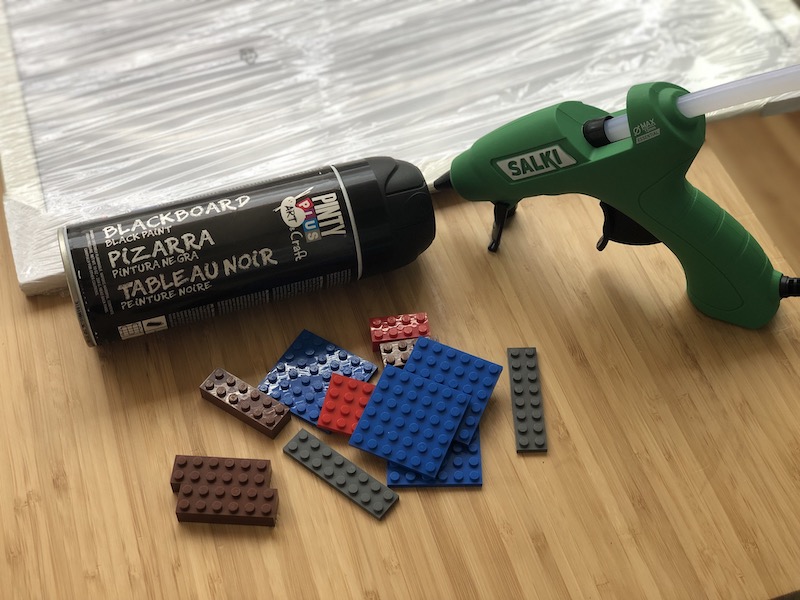 As you can see this is a quick and easy project and if you want to see just how easily it all comes together watch the video below. Because it was made by our Spanish colleagues, the title is in Spanish, but don't worry there is no Spanish spoken in the video!
(1) Paint the perspex – Using the spray blackboard paint we are going to transform the clear perspex into a blackboard. If you are using a frame with glass, you can always remove the glass entirely and spray the board at the back. You want to spray even layers keeping your hand about 25cm from the surafce moving in sweeping motions and not staying in one spot too long otherwise the paint may build up and run.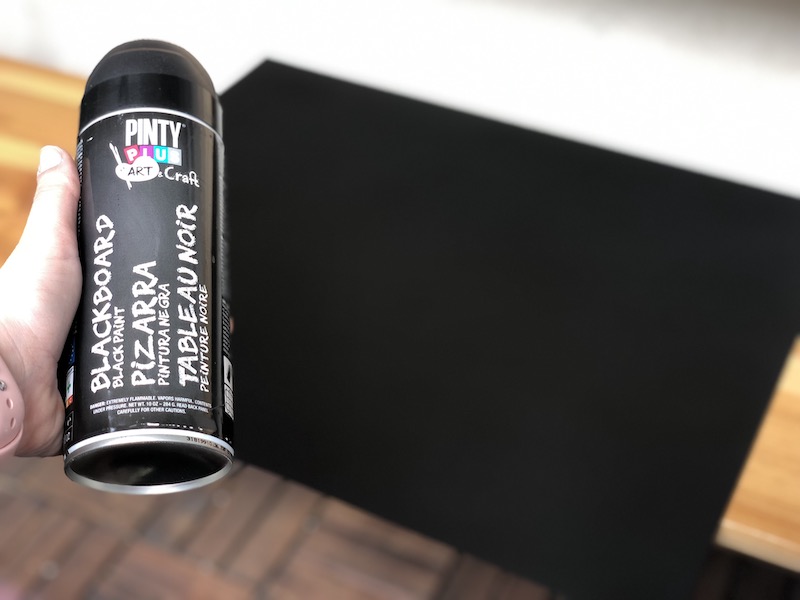 (2) While it dries use the glue gun to attach the Lego pieces to the frame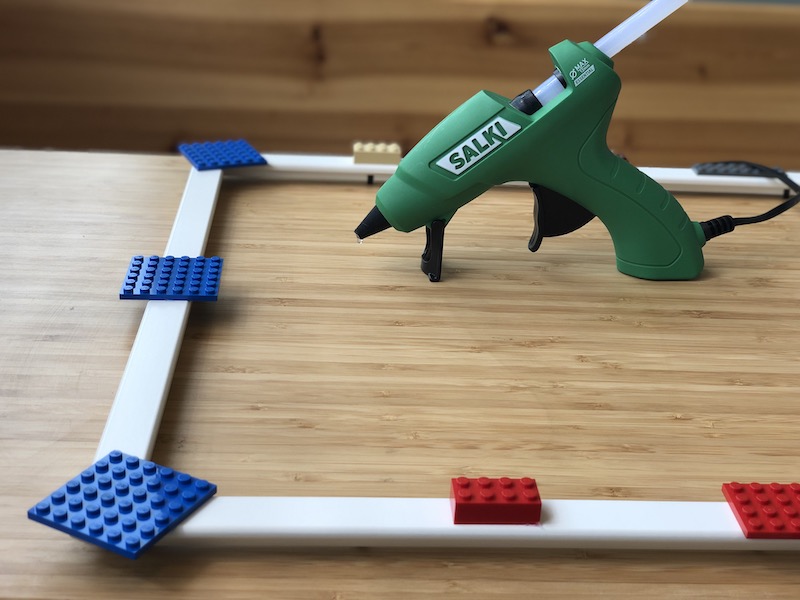 (3) Once the blackboard paint has dried, reassemble the frame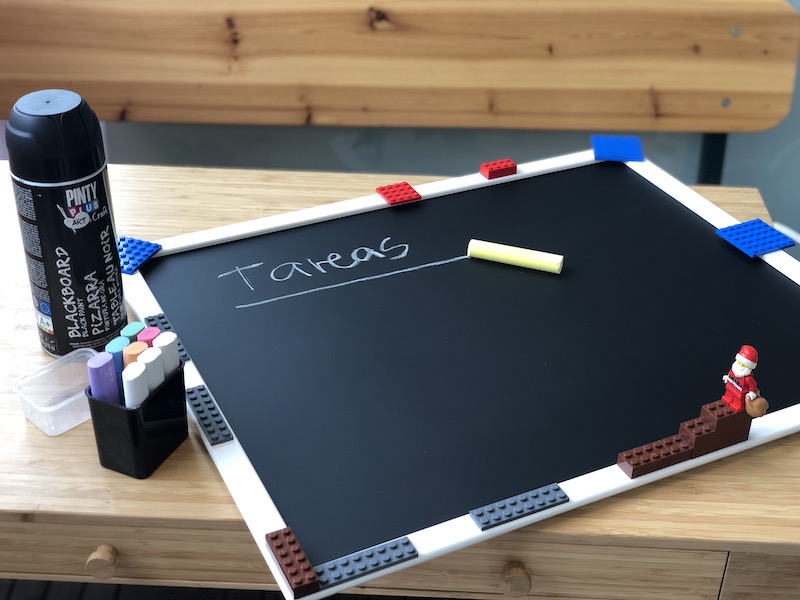 And there you go, in three easy steps you have created your blackboard frame. If you don't fancy using Lego, get creative and use different ideas to decorate the frame. How about plastic flowers or rope to give a nautical effect?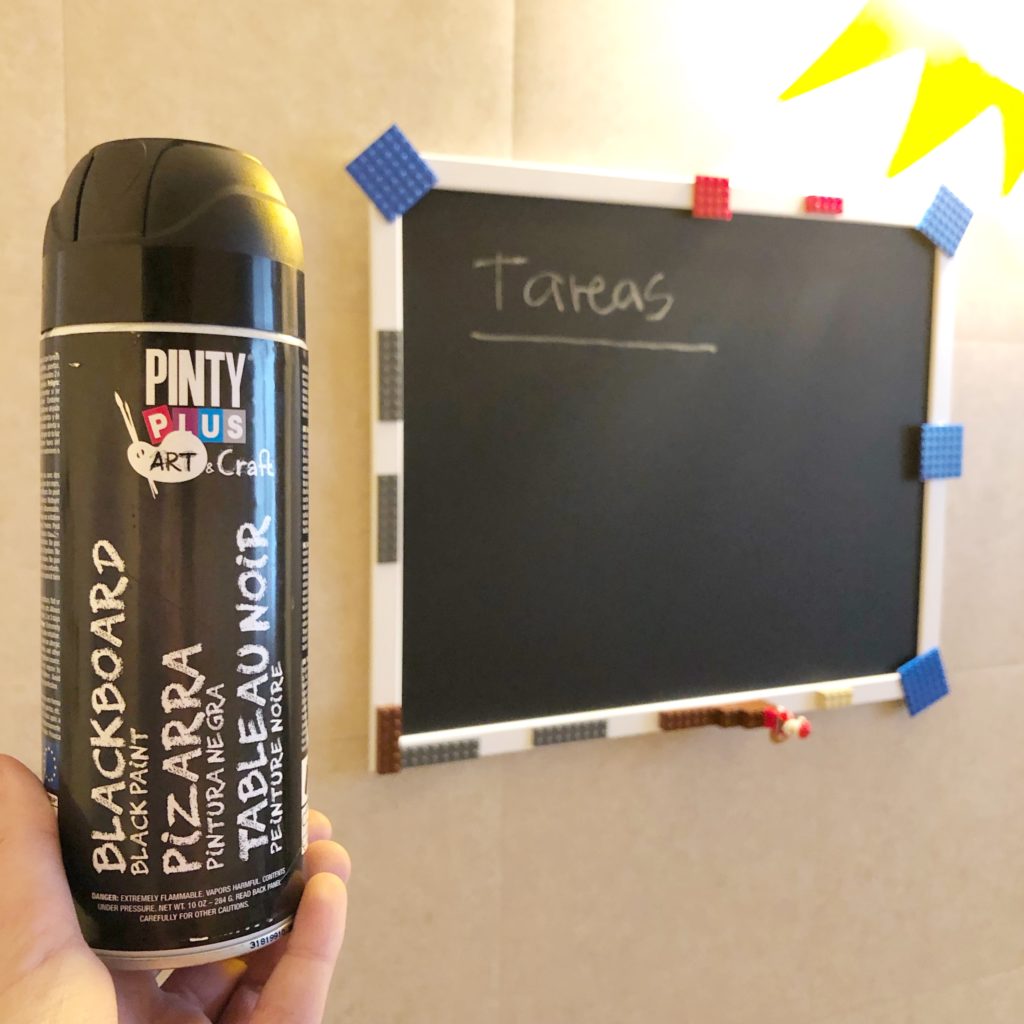 Don't forget, we love to see your projects. If you are sharing photos on social media, don't forget to tag #pintypluser so we can see what you have created!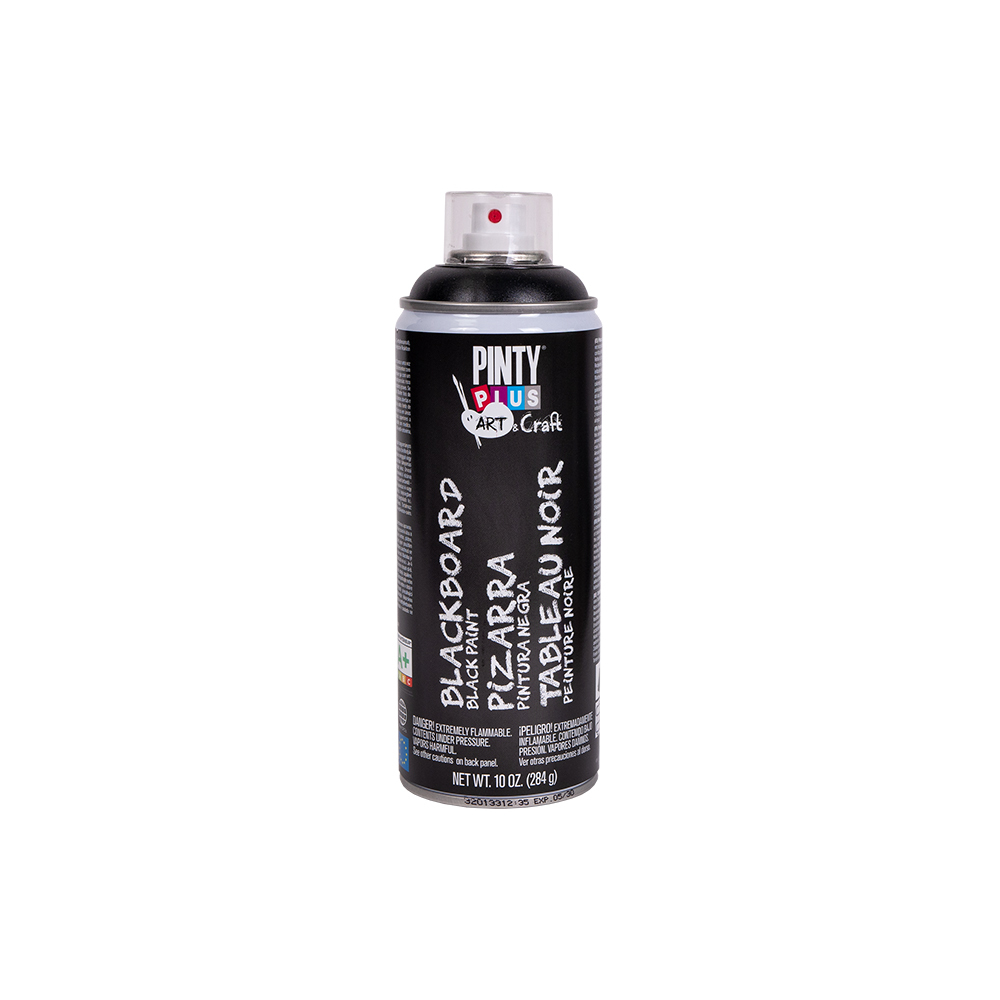 Pintyplus - Art - Blackboard Paint - 400ml
Blackboard paint, black color and matte finish
£12.99
View product